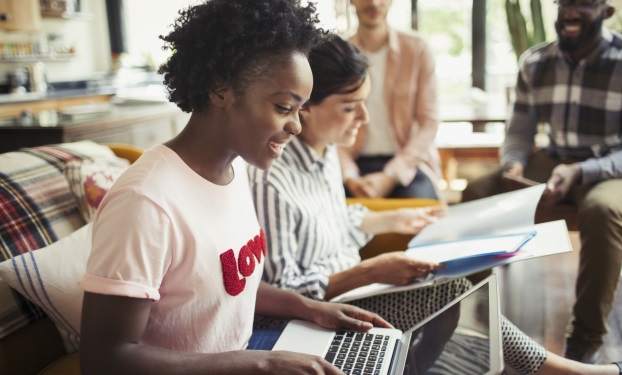 Richard Wood 5 April 2019
No news or research item is a personal recommendation to deal. All investments can fall as well as rise in value so you could get back less than you invest.
The headlines, once again, were dominated by Brexit last month.
The withdrawal deadline (29th March 2019) is behind us and we're still in the EU with no clarity on the path Brexit's going to take. Though uncertainty remains, the UK stock market did relatively well in March, returning 2.7%. There's sure to be more volatility but we think the uncertainty leaves UK shares with some potential for growth.
The pound lost value in March, making overseas investments worth more when converted back to sterling. This meant the US stock market was the best performer for UK investors after taking currency movements into account. President Trump's suggestion that progress has been made in trade talks with China helped both US and emerging markets to a positive return.
Against this backdrop, HL ISA investors bought a wide variety of funds. The top ten most bought funds by HL clients are listed in the table below.
The list is provided for your interest, but isn't a guide as to how you should invest. You should invest based on your own objectives and attitude to risk.
Investment values and income can fall as well as rise, so there's no guarantee you'll make a profit – you could get back less than you put in. If you're not sure whether an investment is right for you, please ask us for advice.
Funds are listed in alphabetical order. Please note the LF Lindsell Train UK Equity and Lindsell Train Global Equity funds have a holding in Hargreaves Lansdown plc.
A world of opportunity
Global funds remained popular in March. And it's easy to see why.
With uncertainty over Brexit, political issues in Europe and slowing economic growth in China, spreading risk by investing globally can be sensible.
But there's more than one way to invest globally. Below I look at three of the most popular funds and explain why each one could be a good choice for worldwide exposure.
This fund doesn't try to perform better than the global stock market – it aims to track it instead.
It invests in the shares of more than 2,300 companies across the globe, excluding the UK. That means the fund provides exposure to a diverse range of areas. From America and China's cutting-edge technology sectors, to Japan's leading consumer electronics companies.
No research is needed to try and work out which companies will perform best and this keeps fees low. The annual charge is just 0.08%. Our annual charge to hold funds of 0.45% also applies.
Find out more about this fund, including charges
We'd always recommend investing in a diversified portfolio to avoid holding all your eggs in one basket.
Lots of clients achieve this by investing in a number of different funds. But another option is to invest in a multi-manager fund. You can buy a single fund and the manager invests your money in a number of others.
The HL Multi-Manager Special Situations Trust, run by our sister company HL Fund Managers Ltd., does just that. Managers Lee Gardhouse and Roger Clark invest in their favourite managers across the globe.
The managers put a lot of time into finding fund managers they think have the ability to deliver strong long-term performance. Then they blend them into one, well diversified investment with the aim to grow your money over the long run.
If you don't have the time, inclination or confidence to build your own portfolio, it's a convenient way to invest. Charges are higher to cover the cost of the additional layer of management, but we think it's worth it.
Find out more about this fund, including charges
We think the Lindsell Train team are some of the most talented global investors. They look for businesses that can stand the test of time and survive for decades, or even centuries.
They usually have a strong brand or a dominant position in their market which makes it hard for other companies to compete.
Drinks makers Heineken and PepsiCo are among the fund's biggest investments, as are international entertainment giants The Walt Disney Company and World Wrestling Entertainment.
They believe there aren't many truly exceptional businesses, so the fund generally invests in 25-30 companies. It means each one can make a big contribution to the fund's performance – a higher-risk seeking higher-rewards approach.
The fund's long-term performance has been exceptional. We put this down to the managers' ability to pick companies with great prospects, although past performance isn't a guide to the future.
Find out more about this fund including charges
Past performance is not a guide to the future. Source: Lipper IM to 31 March 2019.
---
A painful mistake?
Don't miss this year's ISA allowance. Find out more about ISAs.
An easy way to invest free from UK tax
Start with £100, or £25 per month
Get expert research to help your decisions