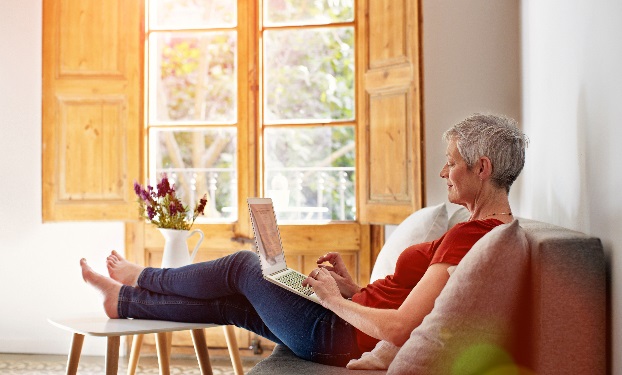 Kate Marshall 4 February 2019
No news or research item is a personal recommendation to deal. All investments can fall as well as rise in value so you could get back less than you invest.
With drawdown you're in charge of your pension income and investments. You can make withdrawals when you need to, and pick investments based on your future goals and attitude to risk.
Choosing appropriate investments that compliment your withdrawal strategy can increase the chance of you achieving those goals.
Remember all investments, including the income they make, can fall as well as rise in value. You could get back less than you invest. This article shouldn't be viewed as advice. If you're unsure of an investment's suitability, please seek personal advice.
Investing for income
If you want an income, but need your pension to last your whole retirement, a sustainable strategy could be to only take the income that your investments make (also known as taking the natural yield). Popular investment choices for this strategy include those which aim to pay a high yield.
Below we list the most popular income funds among our drawdown investors (measured by assets under administration as at 31 December 2018, and listed in alphabetical order). This is for your interest only. You should carefully think about your own objectives and how much risk you're comfortable with when deciding where to invest.
These funds invest in different areas and their managers have different styles. They could provide a strong starting point to help you build a balanced and income producing portfolio, though of course there are no guarantees. Our investment analyst Kate Marshall looks at two in more detail below.
This fund mainly invests in higher-risk small and medium-sized companies, instead of the bigger firms that most income funds target. They aren't often thought to pay high dividends, but lots do.
They also offer greater growth potential because they're at an earlier stage of development. As they grow into successful businesses, the cash they make and dividends they pay have the chance to grow too. Being at an earlier stage of their development makes them higher risk though.
The fund's managed by Siddarth Chand Lall. He's supported by Marlborough's UK smaller companies team, who we've rated highly for many years.
We like that this fund is different to most UK income funds and think it offers great long-term potential. It currently yields 5.0%, but this shouldn't be seen as a guide to how much income it'll pay in future. The fund takes the charges from capital which can increase the income paid out, but reduce the value of your investment over time.
As part of a wider income portfolio, the fund could sit well next to more traditional income funds focused on larger companies, or one that invests internationally.
Find out more about this fund, including charges
UK companies have always been good at balancing the need to invest for growth and paying attractive dividends to investors. That's why UK equity income funds have been popular. But there's a world of opportunity beyond our shores and an increasing number of companies pay dividends globally.
Newton Global Income aims to take advantage of this by investing in dividend-paying companies worldwide. The managers mainly focus on developed markets like the US, UK and Europe. But they also have the flexibility to invest in smaller companies and emerging markets, and tend to invest in a small number of companies, which can increase risk.
Using a fairly conservative investment approach, the managers focus on businesses they think can survive through thick and thin. It means the fund is unlikely to race ahead when stock markets rise quickly, but we think it'll hold up well when markets are weaker.
At the moment the fund yields 3.2%. This isn't a guide to what income will be paid in future though. We think the fund's a good choice to diversify a UK-focused income portfolio. It takes the charges from capital which can increase the income paid out, but reduce the value of your investment over time.
Find out more about this fund, including charges
Past performance is not a guide to the future. Source: Lipper IM to 31/12/2018
What you do with your pension and where you choose to invest are important decisions.
The government offers a free and impartial service to help you understand your retirement options – more on Pension Wise
Our award-winning advisory service can offer one-off and ongoing financial advice to help you make decisions and reach your goals. There's no pressure, and you'll only pay for the advice you need.
Looking for investment ideas?
Our Wealth 50 fund list could be a good place to start.
You can filter the funds by sector, objective and yield to explore their aims and see which might match your goals.