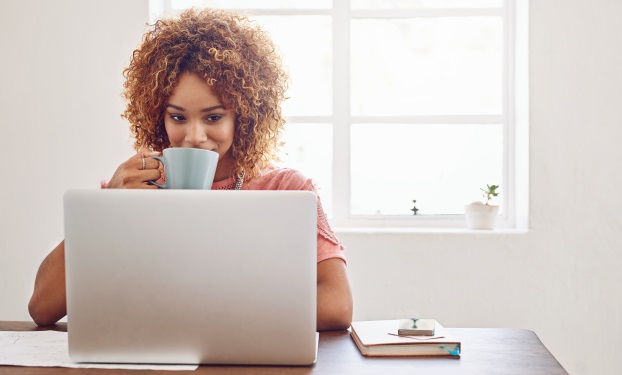 Kate Marshall 7 February 2019
No news or research item is a personal recommendation to deal. All investments can fall as well as rise in value so you could get back less than you invest.
As usual, the list of funds most bought by our ISA clients last month makes interesting reading. We like to look for possible reasons behind the popularity of these investments, and provide more detail on one or two of them.
After suffering some big losses in the final few weeks of 2018, most major markets got off to a good start this year.
Theresa May failed to get her Brexit deal through parliament in January, and for now this seems to have settled investors. UK medium-sized companies, which tend to be affected more by what's going on in our own economy than overseas, made some of the best gains and rose 7.6%.
As the UK's leaving date of 29 March 2019 draws closer, uncertainty could intensify in both the UK and overseas. So further market volatility shouldn't be ruled out.
But investors shouldn't lose sight of their long-term goals. We think markets will eventually get through this uncertainty, even with some setbacks along the way. There are no guarantees though and past performance isn't a guide to future returns.
Where did HL's ISA clients invest?
The list below shows the most popular funds (the most bought funds minus any sales) with HL's Stocks and Shares ISA investors last month. It isn't personal advice or a guide on how to invest. You should choose investments based on your own objectives and attitude to risk.
Investment values and income can fall as well as rise, so there's no guarantee you'll make a profit – you could get back less than you put in. If you're not sure whether an investment is right for you, please ask us for advice.
Funds are listed in alphabetical order. HL Multi-Manager Special Situations Trust, Lindsell Train Global Equity and LF Lindsell Train UK Equity hold shares in Hargreaves Lansdown plc. HL Multi-Manager Income & Growth Trust and HL Multi Manager Special Situations Trust are managed by our sister company HL Fund Managers Ltd.
Here I take a closer look at two of last month's most popular funds.
Even with all the uncertainty going on at the moment, the UK is still home to some of the world's best businesses. And they don't purely rely on the health of our own economy to do well. Many companies, particularly some of the UK's biggest, make most of their money overseas.
The UK is also one of the world's highest-yielding stock markets, so we think it's an attractive place to invest for income. Many HL clients agree and HL Multi-Manager Income & Growth was one of the most popular funds last month. The fund currently yields 4.4%, though this isn't guaranteed or an indicator of what income will be paid in future. Please note the fund's charges are taken from capital which can increase the yield, but reduces the potential for capital growth.
The fund also offers a way to get exposure to a number of different funds within a single portfolio. The funds are chosen by experienced fund managers Lee Gardhouse and Ellen Powley. They carry out all the research and make changes on your behalf, which takes away the day-to-day hassle of running your own income portfolio. We feel the potential rewards for investors more than justify the extra costs involved with a multi-manager approach.
At the moment the fund invests in a core of funds focused on larger UK companies that could pay more stable dividends. Other funds with more growth potential, like those focused on higher-risk small and medium-sized companies, are also included. The fund also has a bit of flexibility to invest overseas, which provides further diversification.
We think this fund could be a great way for those in need of a little help to create a well-diversified and balanced income portfolio.
Annual percentage growth
Jan 14 -
Jan 15
Jan 15 -
Jan 16
Jan 16 -
Jan 17
Jan 17 -
Jan 18
Jan 18 -
Jan 19
HL Multi-Manager Income & Growth
11.6%
-2.7%
14.5%
10.1%
-5.7%
IA UK Equity Income
8.8%
-2.1%
13.5%
10.3%
-5.1%
Past performance is not a guide to the future. Source: Lipper IM to 31/01/2019
Find out more about this fund, including charges
Some investors wanted to invest in something quite different to a UK income fund last month. Legal & General International Index offers just that.
The fund aims to track the performance of the FTSE World ex UK Index. It invests in companies based in countries across the globe – from the US and Japan to Germany and Australia. It also invests a bit in higher-risk emerging markets.
We think this fund is better suited to a portfolio aimed at growing your investment over the long run, rather than one that aims to get paid a regular income. The fund doesn't invest in the UK, so it's also a great way to diversify a portfolio that already holds some UK-focused investments.
There are some big, well-known names in the fund, like tech giants Amazon and Alphabet (owner of Google), Johnson & Johnson, which sells Johnson's baby oil and Neutrogena skincare products, and JPMorgan Chase, one of the world's largest financial institutions.
Overall this fund offers an easy and low-cost way to get exposure to a wide range of companies worldwide. It's currently our favourite tracker fund for investing globally.
Annual percentage growth
Jan 14 -
Jan 15
Jan 15 -
Jan 16
Jan 16 -
Jan 17
Jan 17 -
Jan 18
Jan 18 -
Jan 19
Legal & General International Index
18.1%
-2.6%
34.9%
11.9%
-0.5%
FTSE World ex UK
18.2%
0.4%
34.6%
12.9%
1.2%
Past performance is not a guide to the future. Source: Lipper IM to 31/01/2019
Find out more about this fund, including charges
6 reasons to buy funds in the HL ISA…
Whether you're a first time or experienced fund investor, we can help you.
With HL, you'll get all the tools and information to make picking funds for your ISA simple so you can hopefully grow your money for the future and reach your goals.
Great value – there's no charge to buy and sell funds in your ISA and you'll never pay more than 0.45% per year to hold funds with us. Any investments you choose will have additional charges. View our charges.
Discounts on popular UK funds – you'll benefit from paying lower annual fund charges with some of the UK's best fund managers.
Wide investment choice – you'll have the freedom to invest almost anywhere you like. Choose from over 3,000 funds across the most popular sectors in the UK and abroad.
Expert investment ideas – boost your potential ISA returns with investment ideas from our research team. Our experts spend thousands of hours analysing investments each year to help give you the best chance to grow your money.
Low minimum investment – start investing in funds from just £100 or £25 per month.
More control – manage your ISA and other investments how you want: online, by phone, by post or using the HL app.