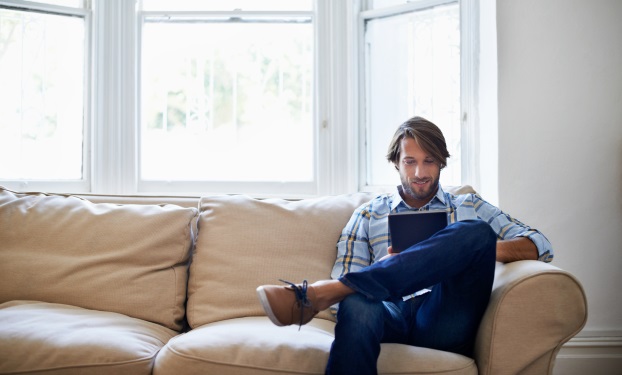 Nadeem Umar 15 March 2019
No news or research item is a personal recommendation to deal. All investments can fall as well as rise in value so you could get back less than you invest.
Half of British people don't know that when they pay money into their pension, the taxman adds money too.
It's called pension tax relief, and is one of the most generous tax breaks available. That's 20% for every UK resident under 75, and up to 40% and 45% for higher earners. All you have to do is make a pension contribution.
The good news is it's easy to do. But time is running out.
You've only got until midnight on Friday 5 April to add money to your pension and secure this year's tax relief, boosting the amount of money that can grow tax free. You'll usually be able to access your pension from 55 (57 from 2028).
£1,000 in your pension? You only need to pay in £800
That's because every UK resident under 75 qualifies for basic-rate tax relief (currently 20%), which would turn £800 into £1,000.
Or pay in £8,000, for example, and the government will add £2,000 in tax relief. That's £10,000 in your pension pot.
40% taxpayers can reclaim up to another 20% by completing their tax return. That means in the example above, it could cost you as little as £6,000.
45% taxpayers can reclaim up to another 25% by also completing their tax return. So paying in £10,000 only costs you as little as £5,500.
Scottish taxpayers can reclaim up to 46% tax relief.
Yet many higher and top-rate taxpayers don't include their pension contributions on their tax returns. This means, they could have missed out on unclaimed tax relief from the government.
Even non-earners can benefit. They can add up to £2,880 to a pension and get £720 in tax relief. This can be useful if you'd like to contribute to a pension on behalf of a child, or a spouse or partner who doesn't work.
The amount of tax relief you receive will always depend on your circumstances, but the more money you add, the more tax relief you could get.
We've already claimed more than £123 million in tax relief for our SIPP clients this year.
HOW MUCH TAX RELIEF COULD YOU GET?
How much could you invest before 5 April?
Generally, the maximum amount you can contribute each tax year is £40,000. This includes all the contributions you and your employer have made. This might be lower for those with high incomes or those who have accessed their pension. There's more detail in our annual allowance factsheet.
Remember, to receive tax relief, your personal contributions can't be any higher than your earnings, or £3,600. Whichever one is greater.
Carry forward old allowances
What are your options if you want to invest more than the £40,000 pension allowance?
If you haven't used your full allowance from previous years, you might be able to 'carry it forward' and get tax relief.
Act now – secure your tax relief
If you're comfortable making your own investment decisions, then a self-invested personal pension (SIPP) could work for you.
SIPPs are different to traditional pensions. Instead of limiting your investment choice, a SIPP opens the doors, giving you a wide choice in how you invest your money.
Like other pensions, the government will give you up to 45% tax relief on the amount you pay in. Then, once your money is in a SIPP, you won't have to pay UK tax on any gains or any income your investments make.
Not sure where to invest?
There are only three weeks left until the 2018/19 tax year ends. If you've decided you'd like to add money to your SIPP – that's great news.
Important - If you put money in a pension, like the HL SIPP, you don't have to invest it straight away. If you're worried about Brexit, or you just don't have time to choose investments right now, it doesn't mean you have to miss out on tax relief.
Sometimes our clients make a SIPP contribution, claim their tax relief, and decide where they want to invest when they are ready.
When you're ready to invest, our experts are here to help. Your SIPP lets you choose your own investments from a large selection. To help you get started, we've chosen three funds they think have the potential to make good long-term investments. In other words – a good choice for a pension in their view.
There's always risk with investing, because the value of your investments can go down as well as up. You could get back less than you put in.
But opportunities to save tax, rather than pay it, are few and far between. And pension tax relief is one of the most valuable opportunities around.
The tax year ends at midnight on 5 April and total tax relief for the year is expected to hit a record £43.7 billion – so why not claim your share with a pension contribution?
This article isn't personal advice. The information in this article is to help you plan your own finances and if you're not sure whether an investment is right for you, we can put you in touch with an adviser.