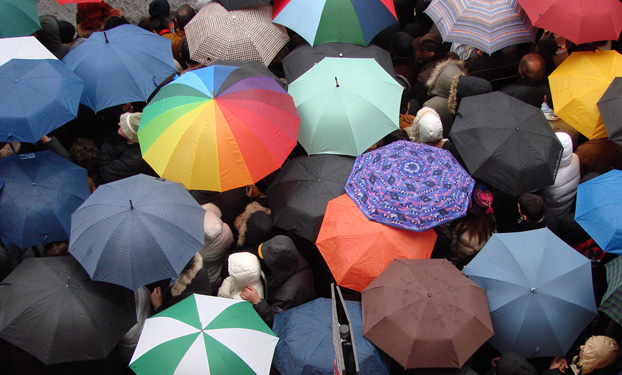 Jonathon Curtis 1 July 2019
No news or research item is a personal recommendation to deal. All investments can fall as well as rise in value so you could get back less than you invest.
The manager is cautious and thinks tougher market conditions could be in store
He's reduced exposure to shares and invested more in US government bonds
NAV rose 4.3% over the 12 months to 30 April 19, while the FTSE All-Share fell 1.4%
The trust's share price gained 4.1%
Investing isn't just about growing your wealth. It can also be about protecting it. That's the main aim of Personal Assets Trust. Its manager Sebastian Lyon aims to preserve and grow the trust's net asset value (NAV), in that order of importance. Lyon sets out to achieve this by investing in a mix of shares, bonds, gold and cash.
Just over half the trust is currently invested in US and UK bonds, most of which should rise and fall in line with inflation. A little over a third is invested in shares of companies from developed markets like Switzerland and Canada. Lyon invests in gold to add further diversification to the portfolio.
The manager can use gearing (borrowing to invest) and derivatives to help him invest, which both add risk. You should read the latest report and accounts for details of the risks and charges.
How's the trust performed?
NAV rose 4.3% over the 12 months to 30 April 19. The trust's share price climbed 4.1%. The FTSE All-Share index, which the trust benchmarks itself against, fell 1.4% during the period. Remember past performance isn't a guide to future returns. It should also be noted that as at 30 April 19 only around 12% of the portfolio was invested in shares listed on the benchmark index, so performance is always likely to be different.
The trust's done well over the long term too. Since Lyon took over in March 09 it's grown 231.3%* compared with the FTSE All-Share's 137.5% gains.
A dividend of £5.60 per share was paid during the 12 months to 30 April, as it has been for the past several years. £0.50 per share of the dividend was taken from capital though. The Trust's board plans to maintain this dividend for the foreseeable future but income is not guaranteed and could change.
Annual percentage growth
June 14 -
June 15
June 15 -
June 16
June 16 -
June 17
June 17 -
June 18
June 18 -
June 19
Personal Assets Trust
3.9%
13.2%
8.2%
-0.8%
8.4%
FTSE All-Share
2.6%
2.2%
18.1%
9.0%
0.6%
Past performance is not a guide to the future. Source: Lipper IM to *30/06/2019
What changes have been made?
The amounts invested in shares, UK government inflation-linked bonds, gold and cash have all been reduced for the second year in a row. The proceeds from those sales have been used to invest more in US government bonds, particularly inflation-linked ones.
Lyon has added to existing investments in some companies whose share price has fallen, but he thinks are still sound businesses. This includes British American Tobacco and Canadian gold mine financing company Franco-Nevada.
American tobacco company Altria was sold after it bought a stake in e-cigarette maker JUUL. Lyon thinks Altria paid too much for the deal and isn't confident it can earn a good return on the investment. British personal healthcare goods maker PZ Cussons and German chemical and consumer goods company Henkel were also both sold before the companies began to struggle.
Manager's outlook
While stock markets benefitted when US interest rate hikes were stopped, Lyon thinks there's too much investor optimism. He feels it's caused many investors to lose sight of company valuations. He thinks stock markets are fragile and it wouldn't take much for them to take a tumble.
He views bond markets as more rational and less emotional, and thinks they're suggesting a weaker economic outlook. He's also wary of corporate debt being at record high levels and thinks we're at the peak of the economic cycle. The trust's investments reflect his cautious outlook.
Personal Assets Trust Key Information Document