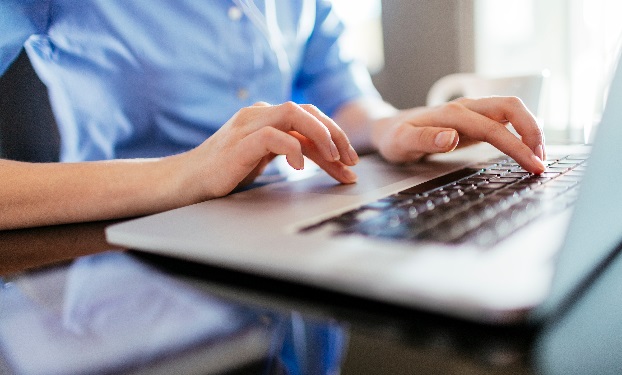 George Salmon, Equity Analyst 5 February 2019
No news or research item is a personal recommendation to deal. All investments can fall as well as rise in value so you could get back less than you invest.
The UK stock market is pretty unpopular at the moment.
Brexit-induced uncertainty means economic growth is far from assured in the short term, and analysts expect the Bank of England to edge rates up over time. With concerns over US/Chinese trade relations weighing on sentiment, recent months have seen stock markets fall around the world.
But falling share prices can be an opportunity, although they could fall further still.
The UK market currently offers a yield of over 4.5%, the highest since the financial crisis, and our fund research experts believes our home market offers long-term potential. Although yields will vary and past performance isn't a guide to the future. Is it one of those times to 'be greedy when others are fearful'?
Mixed messages?
For those who are minded to apply this old adage, we think an extra focus on quality is needed.
Since January 2013 almost every sector of the UK stock market has delivered positive returns. Those that haven't, like supermarkets, banks and telecoms, have done so once dividends are included. That's partly down to some helpful tailwinds. Interest rates have been at historic lows, and economic conditions have generally been stable or improving.
We feel the increased uncertainty, and the fact that you can't rely on a rising tide to lift all boats forever, means stock picking will be more important in the months ahead than it has been over the last few years.
For investors, that means focussing on strength – businesses that have the potential to grow earnings in a range of conditions.
How to find great businesses – looking for strength in uncertain times
While valuation and sentiment can have a big impact on share price performance in the short term, over an extended period it's profits and dividends that really matter.
How low can you go?
Consider the following example. It's based on a company that can grow profits and dividends through the cycle. Nothing too fancy, just 5% a year for the next five years.
Valuations can depend on plenty of factors, not least financial stability. But in the current climate, such a company might offer a 3% dividend yield and trade on a price to earnings (PE) ratio of 18. That means if the share price is £18, the company makes £1 of profit per share and pays out 54p in dividends.
Assuming the company grows its earnings and dividend as expected, over the next 5 years investors will get a cumulative £2.98 in dividends for their original £18 per share. With that cash in the bank, the price will need to fall to £15.01 per share before they make a loss. That would put the shares on a PE ratio of 12.4.
Applying the same logic over a more ambitious 10 years would mean the shares have to fall to a PE of just 7.2 before the investor loses money. It usually takes something pretty spectacular for a company to de-rate by over 60%, especially one that's consistently grown dividends and earnings.
Are stock markets asking the wrong questions?
Comfort in essentials
Judging the reliability of earnings and dividends can be difficult, but there are some quick and easy checks you can use.
First, think about how sustainable revenues are. A company with close ties to the economic cycle might have less reliable revenues than one that supplies goods and services essential to everyday life. For example, banks can lend without much worry in the good times, but in a downturn those loans might not get repaid. In contrast, food, drink and cleaning products are essentials whether the economy is in boom or bust.
Cash, gold, bonds or shares? Asset allocation to meet your goals
It's also worth looking at how much of a burden the dividend is. If profits take a knock, a company that is paying out 90% of its profits will find it harder to grow or maintain dividends than one that pays out just 10%. You can use the financials tab on our share factsheets to help you get an idea of how a company's dividend compares to its earnings.
Weighing up the balance sheet
In addition to secure earnings, investors should look for strong balance sheets. Key metrics to keep an eye on here are debt, and net asset value, also known as book value. Sensible use of debt can help boost a company's growth trajectory, by giving them the means with which to get new projects off the ground. But servicing significant debt can be a killer if profits fall.
Net asset value is, in theory at least, the money investors would end up with if all outstanding payments were made and received, and all the group's assets were sold off. A useful metric is a price to book value. This compares the market capitalisation to net asset value. In general, the lower the price to book value, the better.
Of course, the value of assets like property and machinery can rise and fall. While companies have to regularly assess whether their balance sheet estimates are accurate, it's still important to think about whether the group has attractive assets that can hold their value in a downturn. A balance sheet might look robust at the top of the cycle, but that can change quickly if assets get revalued downwards. Brands are a great example of assets that should hold up well when the times get tough.
This article isn't personal advice. If you're not sure an investment is right for you please seek advice. Investments will fall as well as rise in value, so you could get back less than you invest.
Our 'five shares to watch in 2019' has a bias towards high quality stocks with resilient business models, but also includes a real estate investment trust with what we think are valuable, long-term assets.
---