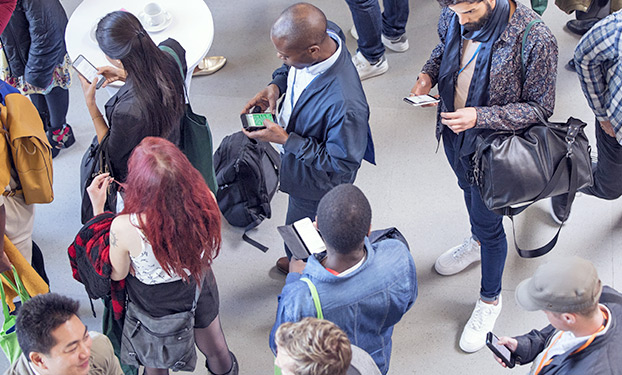 Nadeem Umar 3 January 2019
No news or research item is a personal recommendation to deal. All investments can fall as well as rise in value so you could get back less than you invest.
An unscheduled announcement from Apple last night revealed disappointing trading in emerging markets and fewer iPhone upgrades.
The shares fell 7.6% in after-market trading.
The news is the latest in a series of disappointing economic and company announcements. This is making investors nervous about the upcoming US fourth-quarter earnings season. There have also been significant developments in both stock and bond markets across the globe.
Below our experts explain what this could mean for Apple, the global economy and financial markets.
Apple – is it starting to lose pricing power?
Nicholas Hyett, Equity Analyst
A flagging Chinese economy and fewer upgrades are the headline reasons for Apple's stumble, but read between the lines and the tech giant is just a whisker away from suggesting it may have pushed customers too hard on price.
With the global economy looking wobbly, we suspect a $1,000 iPhone is a luxury that's starting to seem excessive to the marginal customer.
Cheaper batteries make keeping your old iPhone easier, while rivals, particularly in China, are rapidly closing the technology gap at a fraction of the price.
Apple's still a great business, making impressive margins and churning off bucket loads of cash. But unless the company can deliver another Steve Jobs style breakthrough, the days of technological supremacy and the pricing power that comes with it may be numbered.
What does this say about the global and US economies?
Ben Brettell, Senior Economist
The news from Apple underscores growing fears over the global – and indeed the US – economy. Falling sales in China certainly raise concerns over how much damage has been done by President Trump's trade war, and it looks certain US growth will slow in 2019.
It's also another sign the FAANG stocks (collectively the tech giants, Facebook, Apple, Amazon, Netflix and Google), are continuing to fall from grace. Having driven the US stock market to successive highs over the past few years, they've now fallen 20.1% since Apple became the world's first trillion dollar company last year.
A textbook example
The financial market reaction has been a textbook example of investor response to global economic concerns. Natural resource and luxury stocks have fallen today on the prospect of slower demand from China, while bond and gold prices have risen as investors seek 'safe-haven' assets.
As bond prices rise, yields fall, and the yield available on ten-year Treasuries (US government bonds) fell to a twelve-month low around 2.6%.
Meanwhile currency markets have also seen some sharp swings. It seems the news from Apple sparked a number of automatic trading programs into action, and at one stage the yen moved almost 8% against the Australian dollar.
What about interest rates?
The US Treasury yield is arguably the most widely watched and influential interest rate in the world, and can give significant clues as to what the US Federal Reserve will do next.
Having hiked rates four times in 2018, market expectations of further rate rises this year are cooling rapidly. I spoke to my colleague Mark Dampier this morning and he thinks the Fed could even cut rates this year in response to a slowing economy.
What does this mean for UK investors?
Last night's developments should remind UK investors that it's not all about Brexit.
The FTSE 100 is a global market and continues to be driven by global developments, In truth, US interest rates and the US-China trade war should have a far bigger impact on the UK market than whether parliament accepts Theresa May's deal.
If the US Federal Reserve stops raising interest rates, this could take some pressure off global stock markets. We'll get a clue at its meeting later this month, where the rhetoric will be closely scrutinised for clues on policymakers' latest thoughts.
Meanwhile we suggest investors keep a cool head through the turmoil. In the investment team at HL we have a saying – 'don't just do something, sit there'. We all feel the pressure to react when markets move quickly – but usually the right answer is to take a step back and think rationally.
Concerned about recent volatility?
Read Mark Dampier's latest thoughts on how to invest in volatile markets.