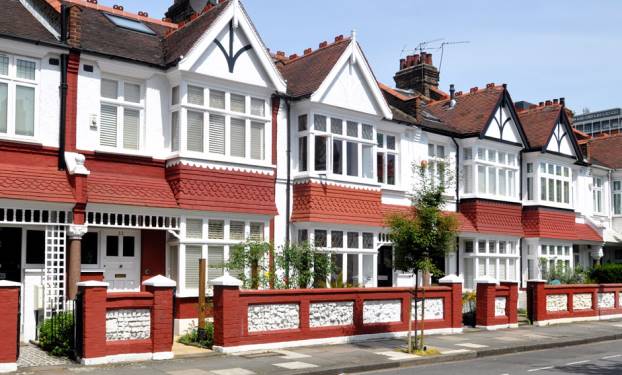 Dominic Rowles 9 November 2017
No news or research item is a personal recommendation to deal. All investments can fall as well as rise in value so you could get back less than you invest.
With interest rates still close to all-time lows and set to rise only slowly, many investors are getting creative with their capital to generate the income they need.
For many, their first thought is to buy a second property and rent it to a tenant.
The attractions of property are clear. The sector has historically delivered a compelling rental yield, combined with an attractive level of capital growth over the long term.
The average UK house price was £44,434 three decades ago. That's rocketed to £210,982 today.
Demand for rented accommodation also looks set to remain high, driven by low levels of house building and low wage growth, which makes it more difficult for low-income families and first-time buyers to afford their own house.
It's been estimated almost one in four households will be renting from a private landlord by the end of 2021, up from 21% today.
In this article, I explore the main factors you should consider before investing in property and suggest a potential alternative.
The costs
The costs involved in buy-to-let can quickly stack up and erode the returns.
First you will need to thoroughly search the market to find a property capable of achieving the best possible rental yield. This may not necessarily be close to where you currently live, and an excessive distance could result in extra hassle and costs if something goes wrong.
Once you've found the right house, you need to consider the buying costs, including legal fees, agency fees and survey fees, all of which are usually paid upfront. If you buy the house with a mortgage, any initial costs and ongoing repayments must also be considered.
After the purchase is complete, you'll need to find someone to live in it. If this is done through a letting agent, they'll charge to find and vet potential tenants.
Then you need to consider ongoing costs, many of which will need to be paid even if the property becomes vacant. They could include redecoration and repairs, gas and electrical appliance maintenance, buildings and contents insurance, legal insurance and the costs of complying with the various landlord regulations.
Tax
You should also ensure you have a firm grasp of the tax implications of purchasing a buy-to-let property as this will cause a further drag on returns.
Stamp duty will be payable when the house is bought and, following recent changes, buyers of second properties now pay rates of stamp duty 3 percentage points higher than those for ordinary buyers.
In addition, rental income is taxable in accordance with your income tax banding. Changes between now and April 2020 to the rules regarding tax relief on finance costs (such as mortgage interest) could significantly increase the amount of tax payable by higher and additional rate taxpayers.
Finally, if you decide to sell the property, capital gains tax will be payable on any gains above the CGT-free allowance, at 28% for higher and additional rate taxpayers and 18% for basic rate taxpayers. Please remember, tax rules can change and taxation depends on your personal circumstances.
A lack of diversification
If you own your current home, investing in a second could leave you heavily exposed to the property market. If property prices falter, your wealth could be significantly affected.
The property market is also highly illiquid, meaning a property can sit on the market for months, or even years, before a buyer is found. If you need to access your money quickly, you could be forced to accept a lower offer than you could achieve given more time and even then this could take some time.
Another option?
One of the main appeals of property is that it is a tangible asset. You can see it, touch it and even paint the front door.
Although shares are less tangible, when you purchase a share in a company, you own a portion of it and are entitled to a share of any profits it decides to pay out as dividends. One of our favourite ways to harness the income potential of the stock market is to invest in an equity income fund.
Equity income funds usually aim to provide both income and long-term capital growth by owning shares in well-managed, dividend-paying companies. This income can either be withdrawn and spent or reinvested to achieve a higher rate of capital growth over the long-term.
It's free to buy and sell funds through the Hargreaves Lansdown Vantage platform, and the ongoing management charge is a maximum of 0.45% per annum. This is in addition to the fund manager's annual charge. We have negotiated an average saving of 23% on the ongoing charge of funds on the Wealth 150+ list of our favorite funds, so our clients investing in them pay on average just 0.61% per annum.
You can also hold funds inside an ISA or a SIPP, making them extremely tax efficient. Tax rules can change and the benefits depend on personal circumstances.
In our view, the low fees, attractive yields and potential tax advantages of equity income funds make them a superior choice to a buy-to-let property for most individuals. Indeed, we believe property should usually form just a small part of a well-diversified portfolio.
Whether you are seeking a regular income or would prefer to grow your capital over the long term, there is no shortage of talented equity income managers, though there are no guarantees and even they will not get it right all the time. In our latest report, we take a closer look at the benefits of equity income and the future prospects for the strategy, before highlighting some funds.
All investments and income can fall as well as rise so you could get back less than you invest.
This article is not personal advice. If you are unsure of the suitability of an investment for your circumstances seek advice.