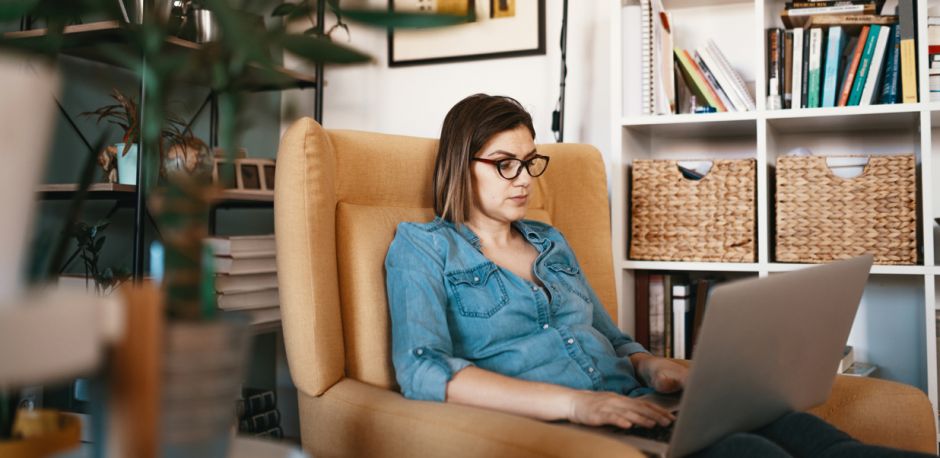 Important notes
This article isn't personal advice. If you're not sure whether an investment is right for you please seek advice. If you choose to invest the value of your investment will rise and fall, so you could get back less than you put in.
More than one in three people under the age of 70 are currently dipping into savings to cover living costs. For those who managed to put some savings aside into a rainy-day fund, you might be starting to think about ways to make it stretch further.
Here are some actions you could take to help make it last that extra bit longer.
This article isn't personal advice. If you are unsure if a course of action is right for you, please seek advice.
Talk to your creditors, landlord and utility providers
Given the unprecedented circumstances, it could be worthwhile speaking to your landlord, bank, insurance or utility providers. You might be able to negotiate a better deal or combine packages (for example with an insurance or mobile phone contract) that could help stretch your emergency fund that extra bit further.
The Financial Conduct Authority has also introduced temporary rules to help people cope with outstanding debt. From car payments to overdrafts, you might be able to benefit from repayment freezes or reduced interest rate charges.
You can find out more about the measures and see if you'd qualify on the FCA website.
Borrowers shouldn't just assume a payment freeze on things like rent-to-own and car finance is a good idea – especially if you're likely to still be in financial difficulty three months down the line. It could leave you in the same tricky position – just carrying more debt.
At the end of the freeze, if you have to ask your lender for more help, it's likely to start damaging your credit record. And any missed interest payments would have built up even more debt. It's better to have those conversations now, to help avoid the extra interest charges.
It's up to lenders to work out whether it's in people's best interests before they let them have a payment freeze. Unfortunately, in order to speed the process up, they'll be able to make blanket decisions based on the type of customer you are – rather than your individual circumstances. So even if it's right for you, you might not be allowed to take advantage.
The FCA recognises firms are having a hard enough time already, and this could make it worse – especially if they can't access government funding schemes. It's talking to firms about how they're affected, and has said any firms already facing insolvency who are worried about the impact should get in touch.
Check if you're using what you're paying for
Of course, many people will have already started cutting out unnecessary expenses. Some might have already found that their direct debits or standing orders have been automatically cancelled as services such as gyms remain closed during the lockdown.
However, if you haven't already, looking at where you could make savings on things you're no longer using could help your savings last longer. It could also save you money in the future.
Some good places to start could be:
Cancelled holidays and activities
Transport passes
Gym memberships
Ad-ons for mobile phone packages, such as roaming costs
Unused magazine, app or entertainment subscriptions

Look to see if you can get the same thing or more, for less

In these turbulent times, some companies are looking to maintain or generate new customers with discounts and promotions.

NHS and frontline workers can benefit from a wide range of reductions or freebies from food to phone contracts. If you or your partners falls into this category, a quick search online could help to cut down the household costs, before you go shopping.

For others, you might also be able to take advantage of reductions or bundle deals for things like entertainment packages or online courses. Researching before you buy could mean that you get the same or more, for less.

Another approach is to consider switching some of your household items for cheaper options. For example, going for frozen vegetables, rather than fresh can help to avoid waste and save money. According to one survey, British households throw away 20% of food bought – costing an average of £50 per month. Using up as much food as possible by freezing leftovers, cooking in batches or opting for cheaper brands could help to stretch your emergency fund that little bit more.

Loyalty points, cashback sites and freebies

We all love getting something for nothing. If you need to break into your emergency fund, you might be able to get more out of your purchase – or even get cash back.

Before spending online, it could be worthwhile to shop around cashback sites to see if you can replenish some of your emergency fund but also consider if you really need what you're buying.

In many supermarkets and healthcare chains, you can usually take advantage of loyalty cards. When you purchase goods, you can collect points which can be redeemed against your shopping. This could be a good way to get more out of the money you're spending. Online, there are also many sites which can help you to find freebies and extras, to help your fund stretch a little further.

Hannah Duncan is an investment writer, and founder of Hannah Duncan Investment Content, with years of experience producing content for global leaders in finance and retail.




---

What did you think of this article?

---

Editor's choice: our weekly email

Sign up to receive the week's top investment stories from Hargreaves Lansdown

Please correct the following errors before you continue:

Hargreaves Lansdown PLC group companies will usually send you further information by post and/or email about our products and services. If you would prefer not to receive this, please do let us know. We will not sell or trade your personal data.
Important notes
This article isn't personal advice. If you're not sure whether an investment is right for you please seek advice. If you choose to invest the value of your investment will rise and fall, so you could get back less than you put in.
Editor's choice – our weekly email
Sign up to receive the week's top investment stories from Hargreaves Lansdown. Including:
Latest comment on economies and markets
Expert investment research
Financial planning tips
Sign up