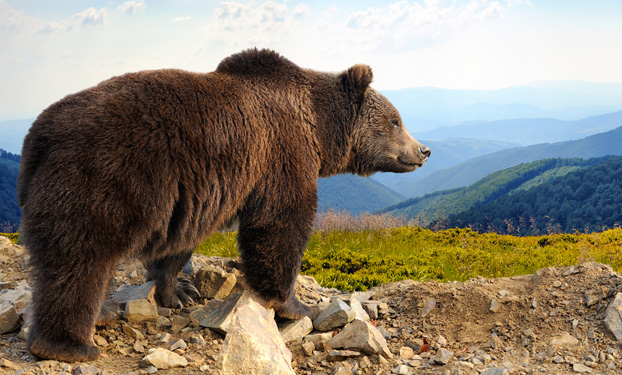 Kate Marshall 12 September 2017
No news or research item is a personal recommendation to deal. All investments can fall as well as rise in value so you could get back less than you invest.
When it comes to choosing between active or passive investing, investors often have a strong preference for one or the other.
Devotees of active fund management prefer to have a fund manager choosing the investments he or she thinks can outperform the market. Advocates of passive funds - which aim to track an index - usually cite their lower fees as a key advantage.
In our view there is no right or wrong answer, and in fact both active and passive funds can have their place as part of a diversified investment portfolio.
In some sectors we believe there are few active fund managers with the ability to deliver index-beating returns. In these cases a carefully chosen tracker fund can be a great option. On the other hand, in certain sectors there are few, if any, tracker funds to choose.
Read more: Tracker funds – three questions to ask before investing
Here I look at three sectors that tracker funds do not typically cover, but where we've identified high-calibre active fund managers with proven records of adding long-term value. As ever please bear in mind that past performance is not a guide to future returns, and that investments can fall as well as rise in value.
UK Equity Income
UK Equity Income is one of the most popular investment areas with our clients.
Investing for income is a strategy which doesn't have a relevant index to track. Some indices have been created to contain only higher-yielding companies, but are often focused on a concentrated number of sectors, which reduces diversification.
The highest-yielding companies are also not necessarily the most successful. The yield might be high because they are higher-risk or the share price may have recently tumbled. Some of these businesses will see a turnaround, but others may struggle to recover and be forced to cut their dividend.
It is vital to separate the winners from the losers and this is why we feel income investors benefit from investing with an active manager. An experienced equity income manager is also on the front foot when a company's share price rises (and the yield falls); able to take profits and reinvest the proceeds into the next high-yielding opportunity.
Jupiter Income is managed by Ben Whitmore, a seasoned investor in UK shares with a track record spanning 17 years. The manager seeks companies that have fallen out of favour with other investors, but which he believes demonstrate recovery potential. We like his clear and disciplined investment process, and our research shows him to be amongst the UK's most talented income managers.
More details on the Jupiter Income Trust, its risks and how to invest
View more of our favourite UK Equity Income funds
UK Smaller Companies
The universe of UK smaller companies is vast. The sheer scale makes it difficult to invest in every stock available and the shares of the smallest companies can also be difficult to buy and sell. This means the positioning of a tracker fund could deviate significantly from the index.
While smaller companies can be dynamic, adaptable and entrepreneurial, they are less established than their larger counterparts and prone to failure, meaning they are higher risk. We believe the most talented active fund managers are able to sort the wheat from the chaff; those investing in smaller companies often have the greatest stock-picking edge and uncover opportunities missed by other investors.
Few smaller companies investors come with more experience than Giles Hargreave. His Marlborough UK Micro Cap Growth Fund invests in some of the smallest listed companies in the UK and our analysis suggests the manager is among the most skilled in the industry.
More details on the Marlborough UK Micro Cap Growth Fund, its risks and how to invest
View more of our favourite UK Smaller Companies funds
Strategic Bonds
Tracker funds investing in bonds usually cover more conventional areas of bond markets, such as corporate bonds issued by large, creditworthy firms and gilts (UK government bonds). They are unable to take a more flexible approach to bond investing and must stick to their area of focus.
At present yields in these areas are low, and we see relatively little value. We therefore favour active, strategic bond funds that have the flexibility to seek the best returns from across the entire bond market and respond quickly to changes in the investment environment.
Strategic bond funds also have the ability to invest in higher-risk, high-yield bonds and have a variety of tools at their disposal to generate greater returns or provide resilience in more turbulent markets, although success relies on the manager making the correct decisions at the right time.
Eric Holt, manager of the Royal London Sterling Extra Yield Bond Fund, focuses on more niche, undervalued and overlooked areas of the bond markets. The income on offer can be attractive, although yields are often higher to help offset the additional risk of default of these bonds. Over the long term we expect the manager to deliver good returns, particularly in the form of income, although this fund is on the adventurous side of bond investing.
More details on the Royal London Sterling Extra Yield Bond Fund, its risks and how to invest
View more of our favourite Strategic Bond funds
This is an offshore fund, which means investors aren't usually covered by the Financial Services Compensation Scheme.
This article is not personal advice. If you're unsure of the suitability of an investment for your circumstances, please contact us for advice. Remember investments and income can fall as well as rise in value, so you could get back less than you invest.