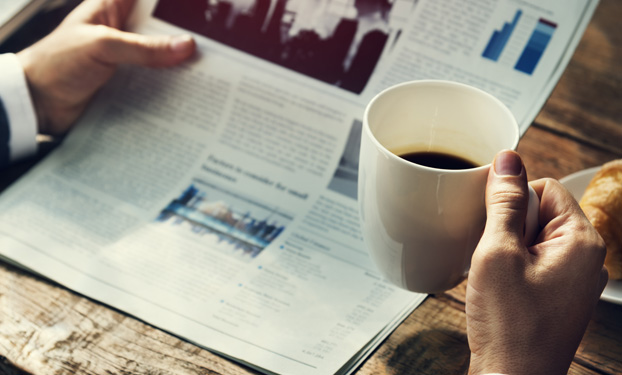 Nadeem Umar 15 February 2019
No news or research item is a personal recommendation to deal. All investments can fall as well as rise in value so you could get back less than you invest.
If you're starting to think about tucking some money aside for your future, building up your cash savings should generally be your first port of call. If your car needs some new tyres, your boiler breaks down, or you need to switch jobs, you'll have some money behind you to cover it.
Everyone's situation is different, but as a rule of thumb you should have around six months' worth of expenses in easily accessible cash for emergencies.
If you're looking to boost your cash savings, our Active Savings service could help. It lets you pick and mix savings from different banks and building societies through one online account, without any paperwork or hassle.
Inflation – the hidden danger
While cash savings won't fall in value, they aren't actually risk free. Cash often struggles to keep up with inflation (rising prices), so you can lose money in real terms.
Something that cost £1,000 a year ago will cost £1,020 today, because inflation over the last year was 2%. After 20 years of 2% inflation, £1,000 will be worth just £673 in real terms.
Using fixed-term savings with a higher interest rate can help mitigate this, but for money you're happy to set aside for the longer term, it's well worth considering investing in the stock market if you're happy with the risks involved.
Investing in the stock market could boost your returns
By investing in the stock market, you could give yourself a better chance of growing your money over the long term.
Companies exist to make money for their shareholders, and by investing in the stock market you're becoming a shareholder. You're entitled to a share of any profits a company pays out as dividends, and you could see the value of your shares rise too.
Of course it's not a one way street – companies don't always succeed and shareholders can lose money. That's why it's a good idea to hold shares in a number of different companies, to avoid having all your eggs in one basket.
It's also why we always say investing is for the long term. It's hard to predict the stock market's rises and falls in the short term – and if you're likely to need the money in the next five years, cash is usually your best option.
If you're investing for five years or more, you have the time to hopefully ride out the ups and downs, giving you a better chance of making money overall. This chart shows the performance of the UK stock market over the last 30 years. As you can see, shares have significantly outperformed cash. But remember this is based on historical data so isn't a guide to what you'll get in future - there are no guarantees. Investments fall in value as well as rise so you could get back less than you invest.
Past performance is not a guide to future returns
Source: Lipper IM, 13/02/2019
Ready to take your first step?
To start investing, you'll need to open an account.
Whether you're building a pension pot or just saving for the future, try our handy filter to find the one which best meets your needs.
Need some help choosing where to invest? Our shortlist of favourite funds could help you narrow the field.
Find out more about the Wealth 50
This article isn't personal advice, but could help you make your own decisions so you can make more of your money. If you are unsure of the suitability of a product or investment for your circumstances, please seek advice.