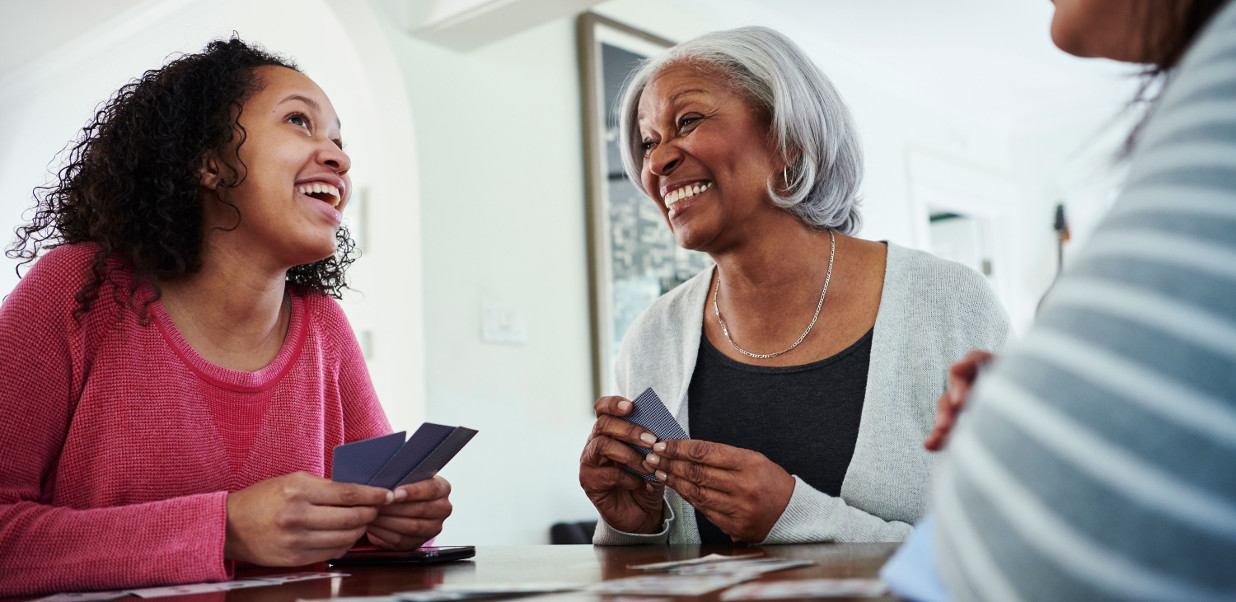 Important notes
This article isn't personal advice. If you're not sure whether an investment is right for you please seek advice. If you choose to invest the value of your investment will rise and fall, so you could get back less than you put in.
Thanks to pension freedom rules, over 1 million people have received a flexible income from their pensions since April 2015, with over £7.8 million withdrawn last year.
Some people might have made a one-off withdrawal to cover unexpected expenses, to pay off their mortgage, or take an extended trip abroad. Others might have given up work, so set up regular withdrawals that they can control.
There are two main ways to take a flexible income from your pension. Both involve keeping your pension invested and allow you to make withdrawals as and when you need to. We explain how they work below.
If you're thinking of accessing your pension, you usually need to be at least 55 (rising to 57 from 2028). Pension and tax rules can change, and benefits will depend on your circumstances.
Drawdown
With drawdown you can usually take up to 25% tax-free cash from your pension, which you'll receive as one single payment when you apply. The rest is kept invested as you choose.
You're free to pick your own investments based on your future goals and attitude to risk, and you can make regular or one-off income withdrawals (which are taxable).
You can start, stop or vary the amount you take at any time, which can help with tax planning.
If you'd rather not move your whole pension into drawdown at once, that's fine too. You can move it in separate parts. Each time you do, you can usually take up to 25% of that portion tax free. This is called phased drawdown.
Drawdown may appeal if you just want to take your tax-free cash for now, or you simply want flexibility over the income you receive. But you must be happy with the risks of investing which we explain below.
A drawdown illustration will show you how long your pension could last.
Lump sums
Also known as Uncrystallised Funds Pension Lump Sums (UFPLS), this option allows you to take lump sums from your pension whenever you want to.
Usually 25% of each lump sum will be tax free, and the rest taxed as income. Like with drawdown, anything you don't withdraw stays invested as you choose.
Lump sums may appeal if you want to receive your tax-free cash in stages along with some income, or withdraw your whole pension in one go. You need to be happy with the risks involved though, which we explain below.
An UFPLS illustration will show you how lump sums could affect your remaining pension.
Risks involved
Being able to take as much income as you like may seem appealing at first, but you should consider how long you need your pension to last. If you withdraw too much too soon, you could leave yourself short of income in later life.
If you're planning to make a large withdrawal you need to beware of tax too. All pension withdrawals will be added to any other income you've received in the same tax year, so you could bump yourself into a higher bracket as a result. To avoid this, you might want to consider spreading withdrawals over more than one tax year to take advantage of your personal allowance and tax bands.
Whether you take a flexible income through drawdown or as lump sums, your remaining pension stays invested, so its value and your future income isn't secure. There's the potential for growth, but all investments can fall as well as rise in value. If your investments don't perform as you'd hoped, you could make a significant loss. You need to be prepared to regularly review your investments, or pay an adviser to review them for you.
Because of these risks, it's important to make sure you have enough secure income to cover your essential expenses. One way to do this is to exchange some of your pension for an annuity (which provides a guaranteed income for life).
Effect on future contributions
There's a maximum limit on the amount you can pay into your pensions each tax year, which includes contributions made by you as well as your employer. For most people this is £40,000, and is known as the annual allowance. If you exceed the allowance, you'll suffer a tax charge.
Just receiving a tax-free cash payment won't have any effect on your allowance, but once you make a taxable withdrawal from drawdown, or you take an UFPLS your future pension contributions to money purchase schemes (e.g. personal pensions and SIPPs) will be restricted to £4,000 a year.
What happens when you die?
Anyone can inherit what's left in your pension regardless of whether it's in drawdown or you've taken UFPLS withdrawals. How much tax they'll pay on withdrawals will depend on how old you are when you die. If you're under 75 the withdrawals your beneficiaries make won't usually be taxed. If you're 75 or older, withdrawals will be subject to income tax at your beneficiary's own rate.
You can pick as many beneficiaries as you like, and can update them at any time. You just need to let your pension provider know who they are, and how much you'd like them to inherit. These nominations aren't legally binding, but they let your provider know your wishes and they must be taken into account.
Guidance and advice
This article isn't personal advice. What you do with your pension and where you choose to invest are important decisions. You need to make sure you understand all your options, and check the option you choose is right for your circumstances. Seek guidance or advice if you're unsure.
The government offers a free and impartial service to help you understand your retirement options – more on Pension Wise.
Our award-winning advisory service can offer one-off and ongoing financial advice to help you make decisions and reach your goals. There's no pressure, and you'll only pay for the advice you need.
Important notes
This article isn't personal advice. If you're not sure whether an investment is right for you please seek advice. If you choose to invest the value of your investment will rise and fall, so you could get back less than you put in.
Daily market update emails
FTSE 100 riser and faller updates
Breaking market news, plus the latest share research, tips and broker comments
Register