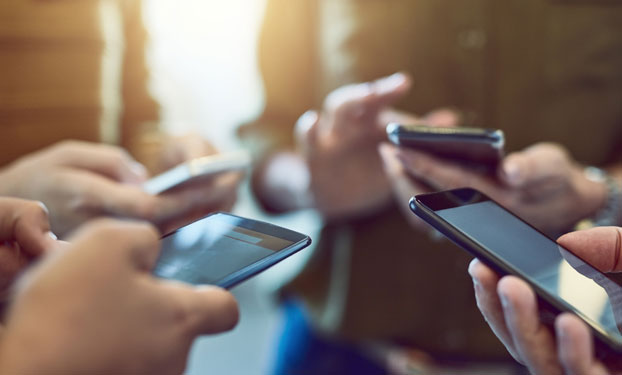 Kate Marshall 25 June 2019
No news or research item is a personal recommendation to deal. All investments can fall as well as rise in value so you could get back less than you invest.
Andrew Ness joined as co-manager in September 2018
Growth in consumption and technology are key themes in the trust
NAV total return of 1.8% compared with 0.1% for the trust's benchmark
Share price total return of 6.0%
Franklin Templeton has a long heritage of investing in emerging markets. The Templeton Emerging Markets Investment Trust recently reached its 30th anniversary, and over that time its management team has built a wealth of knowledge and experience of emerging markets investing. The team is now made up of 80 investment professionals, based in 16 countries across the world.
There have been a number of changes to the team over the past few years though. Most recently Andrew Ness joined as co-manager in September 2018. This follows the appointment of Chetan Sehgal as lead portfolio manager in February 2018. We think management changes can be unsettling, though it's a positive Franklin Templeton wants to maintain the high level of experience behind the trust.
We think emerging markets offer lots of long-term growth potential, but remember they're a higher-risk place to invest. The managers can also use gearing, which means they borrow money to invest. It could boost returns when share prices rise, but the reverse is also true so it increases risk. You can find out more about the risks and the trust's charges in the latest annual report and accounts and Key Information Document.
Portfolio update: Asian banks a bright spot
Emerging stock markets were volatile once again over the year to 31 March 2019. In 2018, they were troubled by the potential for a trade war between the US and China, and rising US interest rates. This pushes up the cost of borrowing in US dollars for emerging markets companies.
But markets have risen so far in 2019, helped by easing trade tensions and indications the US will slow its pace of interest rate rises.
Templeton Emerging Markets performed better than the broader emerging stock market over the year. Banks were some of the top performers, including India's ICICI Bank and Bank Danamon, based in Indonesia. The managers continued to add to investments in the financials sector over the year, as they think economic growth across the emerging world will boost incomes and demand for financial services. Please note past performance is not a guide to the future.
Russia was another bright spot, including an investment in oil company Lukoil. It was initially boosted by a rising oil price and, although the oil price fell later in the year, the company held up well, partly because its costs were lower than expected.
Past performance is not a guide to the future. Source: Lipper IM to 31/05/2019
What can investors expect from here?
The trust's managers don't overlook the risks faced by emerging markets. There's still a possibility a trade agreement isn't reached between the US and China, and any negative outcome could reverberate across other developing countries.
The longer-term prospects still look promising, in their view. Robust economic growth and political reform could provide a supportive backdrop for businesses to develop and succeed in future. Company earnings are also expected to grow in 2019, which could be good news for share prices. The managers think rising consumption and developments in technology will be key themes to watch out for over the coming years, so they continue to increase exposure to these areas.
Templeton Emerging Markets Investment Trust Key Investor Information