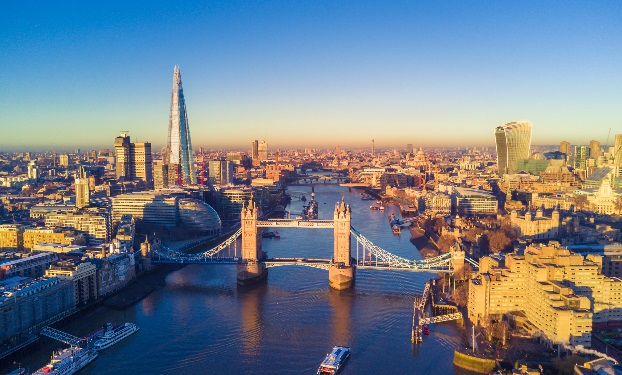 Kate Marshall 5 March 2019
No news or research item is a personal recommendation to deal. All investments can fall as well as rise in value so you could get back less than you invest.
Economic crises, political instability, and even natural disasters. It's enough to put anyone off investing.
These themes have become a part of our lives. And they affect the decisions we make about our hard-earned savings.
Brexit is the biggest reason some people won't invest at the moment. But in a decade's time, will we look back and be thankful it stopped us in our tracks? My guess is no, we won't.
I'd argue the collapse of Lehman Brothers in 2008 and the financial crisis that ensued was by far a more serious issue. Investors abandoned stock markets in their droves. But those who were put off investing missed out on the gains over the following 10 years.
However uncomfortable it feels, often the best time to invest is when it's deeply unfashionable, like the UK market today. The UK is still home to some great companies that aren't suddenly going to go bust because of Brexit. The best ones will grow their profits over the years, and keep paying dividends to shareholders.
This is what's known as equity income investing and we've long been advocates of this approach.
Part of its appeal is that it's less likely to lead to sleepless nights. Dividends can be more reliable than share prices. Companies have more control over their dividends and they'll often avoid cutting them unless absolutely necessary.
The hope is their share prices will also rise over the long term and once sentiment improves. So the value of your original investment could grow over time too. This isn't guaranteed though, and neither are dividends, which will vary. You also need to be able to accept the inevitable ups and downs in the meantime.
In the current environment dividends are particularly relevant. Rates on cash deposits are poor, so once you have enough set aside for a rainy day and short-term needs, it makes sense to look at other assets.
Many equity income funds currently yield in the region of 4 to 5%, with the potential for income and capital to grow. But unlike the security of cash, capital and income isn't guaranteed and you could get back less than you invest.
For those still growing their investments, uncertain times can actually be good news. If you don't need the income now, you can choose to reinvest it. This buys more shares, from which more dividends are paid. And so the cycle continues. This is called "compounding". We think it's one of the most powerful ways to grow your investment over the long run.
Equity income funds are a great way to access this style of investing. They hold lots of different companies so it helps smooth out both the share price and dividend ups and downs that could come from holding a single share. For most investors this is also easier than trying to do all the legwork yourself.
Find out more about two of our favourite UK equity income funds right now.
Please remember yields should not be seen as an indicator of future income. This article is not personal advice, if you are unsure of the suitability of an investment for your circumstances please seek advice.
Artemis Income – 4.3% yield
Adrian Frost has been one of our favourite equity income managers for many years. He runs the Artemis Income Fund with the help of Nick Shenton and Andy Marsh. They mainly invest in larger companies that make plenty of cash, which could support dividends. Importantly they must believe a company has the ability to grow its dividend over time.
Some of these businesses own recognisable brands, like GlaxoSmithKline and Vodafone. They offer essential goods and services to consumers, which helps support cash flows.
Others in the fund use technology to adapt and get better at what they do. Like Rentokil – it now uses remote pest control monitoring so it's reduced the number of onsite visits, along with the costs involved. Again this could boost earnings.
Frost has done a great job since running the fund in 2002. If you invested £10,000 back then you would've received £9,977 in income alone and your remaining investment would be worth £18,006. If you re-invested the dividends, your investment would now be worth £36,101. But remember past performance isn't a guide to future returns. Charges can be taken from capital which can increase the yield but reduces the potential for capital growth.
We think this fund is a great choice for an income portfolio. It has the backing of one of our highest-conviction managers, who has built a robust team of income investors around him. We have high hopes for its future.
Artemis Income - growth of £10,000 over Adrian Frost's tenure
Annual percentage growth
Feb 14 -
Feb 15
Feb 15 -
Feb 16
Feb 16 -
Feb 17
Feb 17 -
Feb 18
Feb 18 -
Feb 19
Artemis Income
7.4%
-4.5%
15.4%
6.2%
0.1%
IA UK Equity Income
6.0%
-3.6%
15.5%
4.2%
-0.5%
Past performance is not a guide to the future. Source: Lipper IM to 28/02/2019.
Find out more about this fund including charges
Artemis Income Key Investor Information
HL Multi-Manager Income & Growth – 4.6% yield
The HL Multi-Manager Income & Growth Trust is a one-stop-shop of some of our favourite equity income managers.
It's run by two professional fund managers – Lee Gardhouse and Ellen Powley – who do all the hard work for you. They pick the funds and monitor performance and dividends. They also make any changes on your behalf.
Gardhouse and Powley want to find managers they're confident can boost both long-term performance and income growth. Artemis Income is a great example of a fund that's offered exactly that, which is why it's been held in the portfolio since launch.
This fund is blended with other managers who think differently from one another. This means they invest in different sectors and industries at different times. Some invest more in larger companies, others prefer higher-risk smaller and medium-sized companies. There are also a handful of overseas investments.
We think HL Multi-Manager Income & Growth is a great starting point for investing for income.
We feel the additional charges associated with running a multi-manager approach are justified here. The HL Multi-Manager funds are managed by our sister company HL Fund Managers Ltd.
HLMM Income & Growth - annual income from a £10,000 investment
HLMM Income & Growth - performance since launch with dividends reinvested
Annual percentage growth
Feb 14 -
Feb 15
Feb 15 -
Feb 16
Feb 16 -
Feb 17
Feb 17 -
Feb 18
Feb 18 -
Feb 19
HL Multi-Manager Income & Growth
10%
-2.8%
15.1%
3.7%
-1.5%
IA UK Equity Income
6.0%
-3.6%
15.5%
4.2%
-0.5%
Past performance is not a guide to the future. Source: Lipper IM to 28/02/2019.
Find out more about this fund including charges