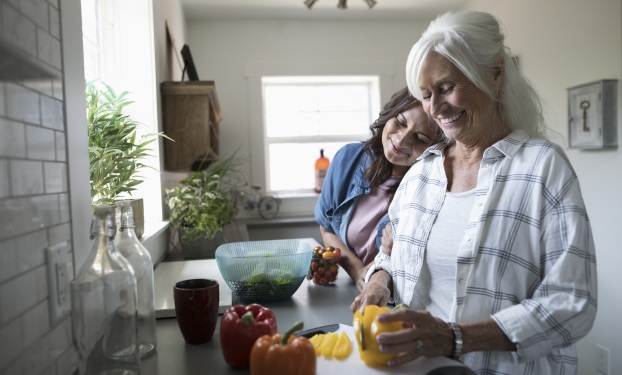 Rosie Richard, Financial Adviser 5 July 2019
No news or research item is a personal recommendation to deal. All investments can fall as well as rise in value so you could get back less than you invest.
We spend four years longer in retirement than men, but a large, and growing, gender pension gap means these years after work are a financial struggle for many women.
What is the gender pension gap?
Women's pensions are 39.5% smaller than men's according to a recent survey.
I doubt many people will be surprised that women's pension pots are smaller than men's but the scale of the issue could be news to many.
When we come to retirement we'll be able to take a tax-free lump sum nearly 40% smaller, our income through our last years will be almost 40% lower and any pensions monies we leave to our family when we die will be lower too.
Why is there a gender pension gap?
Earnings form the basis of our pension, so the gender pay gap has a direct impact on a pension values.
But the numbers show us that's only part of the story. The gender pay gap was 18.4% in 2017, a significant difference but only about half the size of the pension gap of 39.5% in 2016/2017.
Two other factors are also at play. First, the "motherhood penalty"; women earning less and taking time away from work to bring up children. Secondly, the "good daughter penalty" we're taking career breaks or working part-time to look after sick or elderly relatives. During these 'care-giving' periods women often drop their pension savings or stop them all together.
As well as this, given the average woman will spend around four years longer in retirement than the average man, we actually need to build up bigger savings pots than men.
What can we do about it?
Thanks to the introduction of auto-enrolment, the number of women in the private sector without a workplace pension has halved. But there's clearly more to be done.
It's been suggested employers or partners should be encouraged to contribute for women during career breaks to address the gender pension gap. An admirable idea but one that's not entirely within our control or likely to happen anytime soon.
The answer for many women is that pension savings should become a priority, even during our most expensive times of life.
The combined powers of tax relief and compounding over time mean a small increase in contributions could do more to close the gap than you may expect.
For example, research by Fidelity found that if a woman aged 29 increased their pension contributions by an additional 1% of their salary and retired at 68, this gap could be closed. Based on the average salary for women, this would work out at just £35 per month.
How do I contribute more to my pension?
You can talk to your employer about increasing your contributions. Some employers may offer to match your contribution, which could make it even more worthwhile.
Alternatively, you can open a SIPP (Self Invested Personal Pension) and set up a regular direct debit or make one-off contributions whenever you can. In the HL SIPP, you can choose from a wide range of options and have control of your investments.
Remember, you can't usually access money in your pension until age 55 (57 from 2028).
Find out more about opening a SIPP
If you already have an HL SIPP, you can simply log into your account to set up or increase a direct debit.
This article is not personal advice or a recommendation to invest. If you're not sure if an investment is right for your circumstances you should seek expert advice.
Cashback Take control of your pension
Transfer a pension to HL and see your investments in one place. Cashback offer now on. Terms apply.