The Ukraine crisis – latest update
As the tragic situation continues to develop, we intend to update our clients with the relevant information.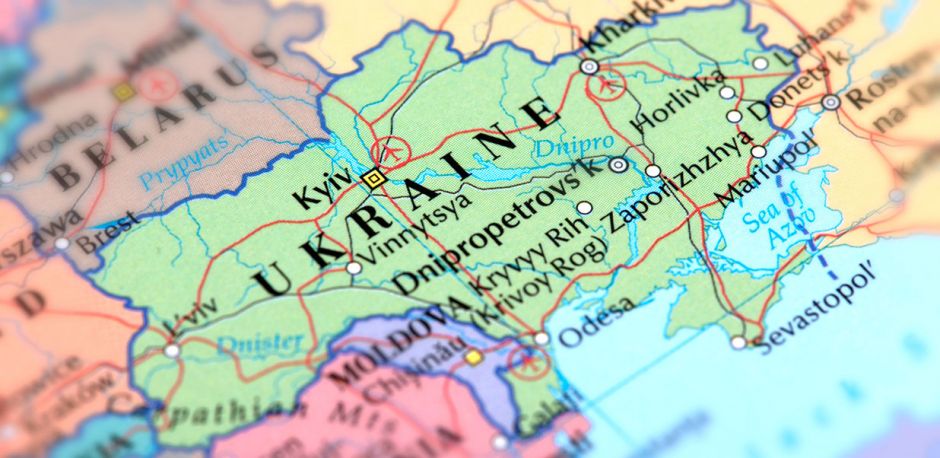 Important notes
This article isn't personal advice. If you're not sure whether an investment is right for you please seek advice. If you choose to invest the value of your investment will rise and fall, so you could get back less than you put in.
---
10 Mar 2022 10:11am
---
This article will continue to be updated. It was last updated on 10 March.
The tragic situation in Ukraine continues to develop rapidly on military, political, economic and humanitarian levels, with serious implications not just for the people of Ukraine. As implications extend to investors, we intend to update our clients with relevant information, while also being sensitive to the realities many people are experiencing.
On the military front, there continues to be heavy fighting in Ukraine. Russian forces have continued to heavily bomb Kharkiv, Ukraine's second biggest city and to surround Kyiv. At the same time, peace talks have commenced near the border with Belarus, although hopes of a breakthrough are thought to be slim.
Sanctions so far
Western nations continue to impose punishing economic sanctions, not only on Russian commercial banks and prominent individuals, but also on the Central Bank of the Russian Federation. The latter could be the most serious, effectively restricting access to a large portion of its $640 billion foreign exchange reserves. The Central Bank followed by raising interest rates to 20%.
The international community has also agreed to halt selected Russian banks access to SWIFT, the international banking payment message system.
In other developments, Putin has banned Russians from transferring foreign currency abroad to offset the impact of western sanctions. In the UK, Russian-linked vessels have been banned from entering UK ports and Boris Johnson has pledged further military support to Ukraine.
Other notable announcements have come from the German and Swiss goverments. Germany has announced plans to increase defence spending to more than 2% of GDP, following its decision to stop the Nord Stream 2 gas pipeline project. Switzerland has moved away from their traditional position of neutrality to announce the adoption of all EU sanctions imposed on Russia, including on people and companies. These are historic shifts in policy for both countries.
Charlotte Walsh is Partner at Boscobel & Partners, a political consultancy. Hargreaves Lansdown may not share the views of the author.
Impact on stock markets
Aaron Gibbs
The stock market has so far been receptive to the fast-flowing news on the crisis. This has brought about lots of ups and downs across global stock markets, fuelling the fire of uncertainty.
This uncertainty has sent investors towards 'safer' options that tend to keep their value when things get shaky. Gold, bonds and other precious metals like platinum and silver have all seen prices rise as investor demand has spiked.
The energy market has also been affected. Oil reached its highest price since 2008 at $130 a barrel. As the second biggest producer of natural gas, Russia's influence on oil supply and the potential consequences sent prices soaring.
That's provided further fuel for oil & gas majors like Shell and BP, whose profits are closely tied to the market price of oil and natural gas. But higher energy and oil prices reach far further than the majors alone.
Businesses across the board will feel the pressure if transportation and energy costs continue to rise. In an environment where costs and wage inflation are already impacting profits, businesses will continue to try and find ways to offset these costs. Unfortunately for consumers, raising prices is often the simplest method.
Read our latest research on Shell
Read our latest research on BP
History has shown that war tends to lead to higher inflation. With inflation already running at a 30-year high, it looks like it won't be stopping anytime soon. Interest rate hikes tend to go hand in hand with inflation and this impacts some sectors more than others. We recently took a closer look at how rising interest rates can impact the stock market.
All this uncertainty has also accelerated some existing trends. The shift from 'growth' investing to 'value' is one of them.
The last year has seen growth investments take a back seat with investors favouring undervalued companies whose potential might not be reflected in the share price yet. This has meant 'growth' sectors like tech have suffered. There are signs this trend is set to continue, and with that brings potential opportunities to look for those diamonds in the rough.
More on value versus growth and the impact on tech
The impact on stock markets so far has been clear, but it's also ever-changing. News is coming in thick and fast, and so are the impacts for investors. The investing message of staying diversified for the long term remains the same, but it's important to cut through the noise and keep up-to-date on what you need to know.
Sign up to our weekly Editor's Choice email to receive the week's top investment stories.
See which investments have been directly impacted so far
How to shelter your wealth
The key to trying to shelter wealth in uncertain times is to avoid making any short-sighted decisions.
Liz Truss, UK Foreign Secretary, told the House of Commons "Putin's war could last months and years". This could see continued market price swings over the short term. However, in the long run, markets should hopefully recover any lost ground.
It's worth keeping in mind that our own economy will be affected. Fears around rising commodity prices such as oil, gas and wheat will impact economic growth here and push inflation up even further. This could quickly lead to prices spiralling out of control.
Investing in a diverse range of investment types, geographies, sectors and styles is the best way to help shelter your wealth and try to beat inflation. That said, it's important to keep a cash buffer aside to fall back on, especially with the cost of living on the rise. Your cash buffer should be easily accessible, which doesn't involve selling down investments to access your money.
This article isn't personal advice, if you're not sure what's right for you, seek advice. All investments fall as well as rise in value, so investors could get back less than they invest.
More on how much cash you should hold
What did you think of this article?
Important notes
This article isn't personal advice. If you're not sure whether an investment is right for you please seek advice. If you choose to invest the value of your investment will rise and fall, so you could get back less than you put in.
Editor's choice – our weekly email
Sign up to receive the week's top investment stories from Hargreaves Lansdown. Including:
Latest comment on economies and markets
Expert investment research
Financial planning tips
Sign up