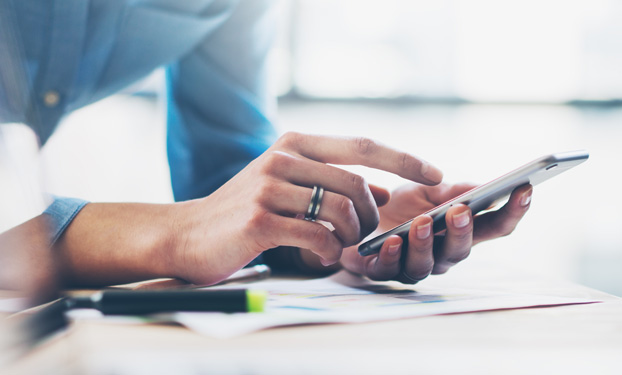 Kate Marshall 14 March 2019
No news or research item is a personal recommendation to deal. All investments can fall as well as rise in value so you could get back less than you invest.
Income-seekers haven't had it easy over the past decade.
Cash in the bank used to provide enough interest to meet many of their income needs. But this all changed when interest rates were slashed after the 2008 financial crisis.
Lots of investors have looked to other assets to help them out. And this might be the case for a while as interest rates are unlikely to rise significantly, at least in the short term.
It's always important to set some money aside for emergencies and enough to meet short-term needs. For any extra savings, we still think the stock market is attractive for income if you can accept some volatility and have a long-term outlook. Many companies are in a strong enough position to keep paying dividends to shareholders although of course there are no guarantees.
You can find yields around 4% on some well-managed investment trusts. Here I highlight three that are popular with our clients.
This article isn't personal advice, if you're not sure if an investment is right for you please ask for advice. All investments and their income can fall in value as well as rise.
Investment trusts tend to borrow money to invest (gearing), which adds risk. Before investing make sure you read the latest Key Investor Document, annual report and accounts for details of the risks and charging structure of each trust. Yield figures mentioned below are variable and are not a reliable indicator of future income.
Not only does Edinburgh Investment Trust offer an attractive yield, it also currently trades on a discount to NAV of 8.1%. This means you can buy shares in the trust at a lower price than its underlying investments are worth.
It's on a discount partly because the UK market is out of favour. The nature of Britain's exit from the EU has been in doubt for most of the past three years – with all this uncertainty, many investors have avoided the UK like the plague. It feels like things couldn't get worse for UK sentiment, but remember the discount could still widen.
Mark Barnett, the trust's manager, thinks this spells opportunity. Particularly in companies that make most of their money in the UK, rather than overseas. He's focused on areas ignored by a lot of investors, like real estate and financials. He's also invested in other out-of-favour areas, such as tobacco. It's had a tough time recently because of worries about increased regulation in the sector. But Barnett thinks tobacco companies will prove resilient, adapt to changes, and remain cash generative.
We don't think each of these areas will be unloved forever. Once sentiment turns, or if we get some clarity over Brexit, the trust could benefit. The manager mainly invests in larger and domestically focused medium-sized companies, but he also invests in some smaller companies and has the flexibility to use derivatives, both of which add risk.
Edinburgh Investment Trust Key Investor Document
Find out more about Edinburgh Investment Trust inc. charges
Alastair Mundy is another manager focused on unloved parts of the UK market.
He's a classic contrarian investor. He looks for companies that have been through a tough time and seen their share prices fall. As long as he thinks the setback is temporary, he invests in the company while he waits for it to recover. In the meantime he collects any dividends they pay, which are paid out to investors.
At the moment he's focused on areas like banks, such as HSBC and Lloyds, food and clothing retailers, including Marks & Spencer and Tesco, and companies exposed to repair, maintenance and housing improvement, such as Grafton Group. He appreciates these companies face challenges. But he invests in them because he thinks their management teams will do a good job at dealing with any issues.
This approach is widely known as 'value' investing. It won't work all the time and because it's been out of favour in recent years the trust is currently trading on a discount of 3.4%. This approach has tended to work well over the long run, though past performance isn't a guide to future returns.
The manager has a small portion of the fund invested in emerging markets and can use derivatives, which can add risk.
Temple Bar Investment Trust Key Investor Document
Find out more about Temple Bar Investment Trust inc. charges
Overseas markets have been more popular than the UK recently. So some trusts that invest across the globe, like Murray International Trust, currently trade at a premium to NAV – 5.8% in the case of this one. For some investors a trust not focused purely on the UK, combined with a good long-term track record, is worth paying for although past performance is not a guide to the future.
Bruce Stout, the trust's manager, invests across global stock and bond markets, including higher-risk emerging markets and high-yield bonds. This means it offers investors lots of diversification. The manager focuses on companies with strong business models run by management teams that are focused on the best outcomes for shareholders. These quality companies could provide some resilience during turbulent times for global markets.
A large part of the trust has been invested in Asian, Latin American and other emerging markets in recent years. Stout sees more value in these higher-risk markets than other parts of the world. He also thinks they offer a lot of potential because they're expected to benefit from rising wealth and consumer spending.
We think this trust is a good option as a global income trust. It could be used to diversify the UK portion of a wider portfolio.
Murray International Trust Key Investor Document
Find out more about Murray International Trust inc. charges
Past performance is not a guide to the future. Source: Lipper IM to 28/2/2019
---
A painful mistake?
Don't miss this year's ISA allowance. Find out more about ISAs.
An easy way to invest free from UK tax
Start with £100, or £25 per month
Get expert research to help your decisions