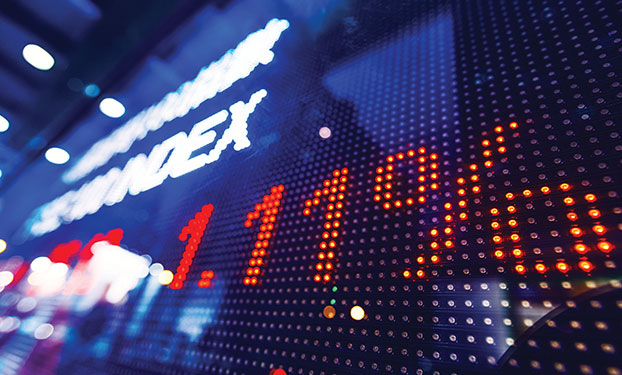 Dominic Rowles 25 March 2019
No news or research item is a personal recommendation to deal. All investments can fall as well as rise in value so you could get back less than you invest.
Trackers have become more and more popular. The number of HL clients with one in their portfolio has more than doubled over the past five years.
It's easy to see why investors like them so much. They're a simple, low-cost way to get broad exposure to share and bond markets. They don't try to beat the performance of an index. Instead, they aim to track its performance over the long term.
Which trackers did investors invest in?
The list below shows the most popular trackers with HL clients (the number of purchases minus the number of sales) so far in the current tax year. It isn't personal advice or a guide on how to invest. You should choose investments with your own objectives and attitude to risk in mind.
These investments should be considered for the long term as values can fall as well as rise, so there's no guarantee you'll make a profit – you could get back less than you put in. If you're not sure if an investment's right for you, please ask us for advice.
Funds are listed in alphabetical order.
Going against the herd
The UK stock market's been unpopular with investors in recent years because of Brexit and other political uncertainty.
But some investors bucked the trend this tax year. And we think they could be on to something.
Consumers will carry on buying goods like food, toothpaste or tobacco, and use other services, no matter what's going on with Brexit. So we're confident lots of companies will still be able to make cash, just as they've done through difficult times in the past, though of course there are no guarantees.
The Legal & General UK 100 Index Fund invests in the UK's 100 largest businesses. Lots of them carry out business across the globe so don't rely on the UK economy as much as smaller ones.
The HSBC FTSE 250 Index Fund invests in the next 250 largest companies, also known as medium-sized companies or 'mid caps'. They're often thought of as the investment 'sweet spot' – small and nimble enough to offer exciting growth potential, yet mature enough to limit some of the volatility that comes with investing in smaller companies.
The Legal & General UK Index Fund was also popular. It invests in all the companies in the FTSE All-Share. That includes the biggest 350 companies, and lots of higher-risk smaller companies too. We think the broad diversification offered by this fund, combined with its ultra-low ongoing fund charge of 0.04%, makes it a great option for exposure to the UK stock market. The HL platform charge (maximum 0.45% per annum) also applies.
A more adventurous option
We think emerging markets are a great opportunity for long-term investors. They're some of the fastest-growing economies in the world and their growing middle class populations could fuel consumer demand for years to come.
They haven't done as well as most other major markets so far this tax year though. Investors have been worried about a slowdown in Chinese economic growth and a stronger US dollar. A stronger dollar means the cost of servicing and repaying debt goes up for people, businesses and governments who borrowed in dollars.
Some investors used the weakness as an opportunity to top up their exposure to emerging markets at lower cost.
The iShares Emerging Markets Equity Index Fund invests in more than a thousand companies listed in over 20 countries in the FTSE All-World Emerging Index. Its investments in less developed economies, combined with those in smaller companies, add risk though.
A world of opportunities
Global trackers were also popular.
They invest across the world's major stock markets – from innovative, high growth emerging markets, through to the more developed economies of Europe and the US. That means investors are less exposed to issues affecting any one individual country.
The Legal & General International Index Fund was investors' favourite way to track global stock markets.
It tracks the FTSE World (excluding UK) Index and invests in more than 2,300 companies across the globe, including higher-risk emerging ones. The only major market it doesn't invest in is the UK, so it also appealed to investors worried about the UK's prospects after Brexit.
Some investors chose to take a more specialist approach. The Legal & General Global Technology Index Fund invests in almost 180 technology companies, listed across the world's major stock markets. Its largest investments include tech behemoths Microsoft, Amazon, Facebook, and Samsung.
---
A painful mistake?
Don't miss this year's ISA allowance. Find out more about ISAs.
An easy way to invest free from UK tax
Start with £100, or £25 per month
Get expert research to help your decisions