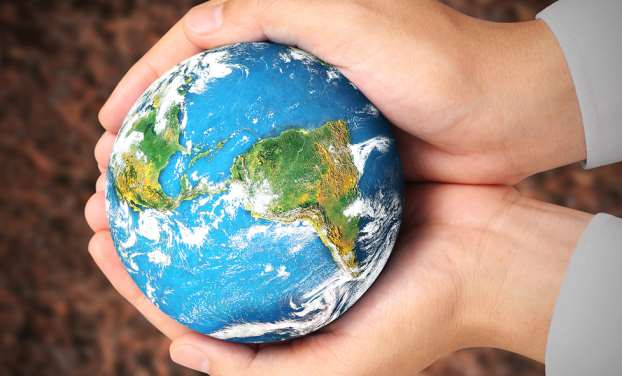 Dominic Rowles 10 May 2019
No news or research item is a personal recommendation to deal. All investments can fall as well as rise in value so you could get back less than you invest.
Emerging markets are home to some of the fastest-growing economies on the planet. China, India, Brazil and Taiwan to name a few.
They're hotbeds of innovation and technology is an increasingly important part of what they do. From smartphones and IT services to some of the world's biggest online shopping platforms.
Our analysis suggests there's a reasonable amount of value in these markets at the moment and we think there's a lot of growth potential. It's possible to buy shares at a good price compared with their current earnings, but remember you could still get back less than you invest.
The well-reported US-China trade dispute's done little to inspire confidence in recent months. But there will always be things for investors to worry about in the short term.
We think emerging markets could make a great long-term investment for those who can handle the inevitable ups and downs.
Below I look at two of our favourite ways to invest in this higher-risk region.
This isn't personal advice. If you're not sure if an investment is right for you, please speak to a financial adviser.
A passive option
The iShares Emerging Markets Equity Index Fund is a great way to invest right across emerging markets. It gives you exposure to hundreds of companies in over 20 countries, with the aim to track the performance of the FTSE All-World Emerging Index.
Technology and financials are among the biggest industries in emerging markets, so they make up a big chunk of the fund. These areas performed well over the past few years and boosted returns for investors – the fund's grown 53%* in three years but past performance is not a guide to the future.
We think the fund's ongoing charge of 0.23% p.a. is attractive, especially given the broad diversification it offers. A low annual management charge is key with tracker funds, as charges can have a big impact on long-term performance. Our charge to hold funds (maximum 0.45% per year) also applies.
Find out more about this fund, including charges
iShares Emerging markets equity index Fund Key Investor Information
An active approach
Leon Eidelman and Austin Forey, managers of the JP Morgan Emerging Markets Fund, scour the emerging markets to find high-quality companies with excellent long-term growth potential. They like companies with healthy finances and sustainable earnings with the potential to grow year after year.
Investments include shares in Chinese online giants Tencent and Alibaba, Indian financial conglomerate HDFC, and MercadoLibre, Latin America's most popular e-commerce site. Other companies are based in a wide range of countries including Hong Kong, Brazil and South Africa.
The fund's long-term performance speaks for itself. Since Forey took over in July 1997 it's grown 424%* compared with 301% for the IA Global Emerging Markets sector. Past performance isn't a guide to the future though.
We think JPMorgan Emerging Markets is an excellent choice for investors with a long-term outlook. That's why it's on the Wealth 50 list of our favourite funds.
Find out more about this fund, including charges
JPMorgan Emerging Markets Fund Key Investor Information
Annual percentage growth
Apr 14 -
Apr 15
Apr 15 -
Apr 16
Apr 16 -
Apr 17
Apr 17 -
Apr 18
Apr 18 -
Apr 19
iShares Emerging Markets Equity Index
20.2%
-13.8%
34.1%
11.8%
2.3%
JPMorgan Emerging Markets
10.3%
-8.3%
37.8%
12.4%
7.7%
FTSE Emerging TR
22.3%
-13.4%
34.9%
11.5%
3.2%
IA Global Emerging Markets Chain-Linked index
14.4%
-10.5%
35.1%
12.2%
0.7%
Past performance is not a guide to the future. Source: *Lipper IM to 31/04/2019
Editor's choice: our weekly email
Sign up to receive the week's top investment stories from Hargreaves Lansdown
Please correct the following errors before you continue:
Hargreaves Lansdown PLC group companies will usually send you further information by post and/or email about our products and services. If you would prefer not to receive this, please do let us know. We will not sell or trade your personal data.