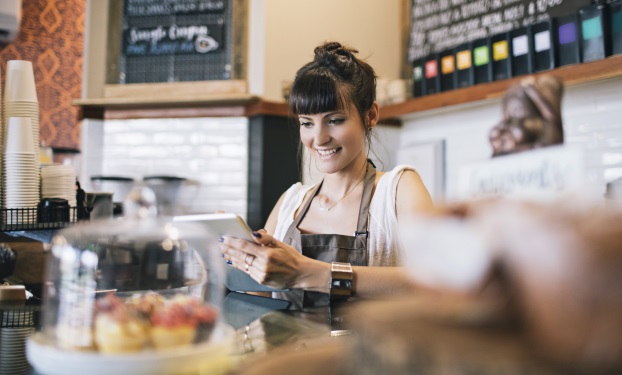 Nicholas Hyett & Nadeem Umar 14 March 2019
No news or research item is a personal recommendation to deal. All investments can fall as well as rise in value so you could get back less than you invest.
2018 saw the UK market post its worst performance in a decade, but look a little deeper and all is not as it seems.
Dividends rose 5.1% in the year – hitting a record £99.8bn.
Share prices can rise and fall quickly with market sentiment. But dividends are driven by profits and have tended to be more resilient.
Money today
The UK stock market is currently offering one of the highest historic yields in the last 30 years.
Since January 1993, there've been just 11 months when the FTSE All-Share's had a higher yield than in 2019. And that was during the peak of the last financial crisis.
FTSE All-Share Yield
Past performance isn't a guide to the future. Yields are variable and not a reliable indicator of what you might get in the future. Source: Bloomberg, 06/03/19
Bloomberg consensus shows analysts expect the UK market to yield 4.4% over the next 12 months, with further growth to come. But as dividends are based on company profits, they could be lower and can't be guaranteed.
To maximise your dividends we suggest you always make full use of your ISA and pension. They shelter your dividends from UK tax. And there's no tax on any growth either.
Tax rules can change and the benefits depend on your personal circumstances.
Find out more about HL Stocks and Shares ISA
Find out more about the HL SIPP
And money tomorrow?
A market's yield also tells us something about value too.
A high yield means share prices are low compared to the income investors receive – and can be a sign of good value.
We looked at data from March 1989 to see what investors would have received when investing at different starting yields and holding for the next 10 years. The results are significant.
Broadly speaking, the higher the yield when you invested, the better your returns.
Based on the historical relationship, investing at today's yields would have gained you an average return of around 172% in 10 years, for those who reinvested their dividends. Interestingly, across the 240, 10 year periods we looked at, investors only lost money on 3 occasions.
Remember though that the past rarely repeats itself and so shouldn't be used as a guide to the future and all investing involves risk – the value of investments will fall as well as rise, so you could still get back less than you invest.
Value of £1000 invested in the FTSE all share after 10 years at different market yields
Past performance isn't a guide to the future. Source: Bloomberg, Lipper IM, 06/03/2019
3 ways to invest in the UK dividend machine
There are lots of ways to invest in the future of the UK, and benefit from the yield on offer.
The easiest way to take advantage of the current UK market yield is to invest in a tracker fund. Our preferred fund in that space is the Legal & General UK Index. Its 0.04% ongoing charge is one of the lowest available, without compromising on quality. Our platform charge of up to 0.45% p.a. also applies.
Find out more about this fund, including charges
An alternative is the Artemis Income fund. Manager Adrian Frost is one of our favourite fund managers and mainly invests in larger companies that make plenty of cash to support dividends. Importantly the team must believe a company has the ability to grow its dividend over time.
Find out more about this fund, including charges
Others looking for a more adventurous option might think about investing directly in dividend-paying shares. They have the potential to pay a higher dividend than the market average, generating a more significant income today as well as the potential for compound growth.
We've picked out three companies which we think offer attractive yields today, with potential to grow them over the years ahead.
---
A painful mistake?
Don't miss this year's ISA allowance. Find out more about ISAs.
An easy way to invest free from UK tax
Start with £100, or £25 per month
Get expert research to help your decisions