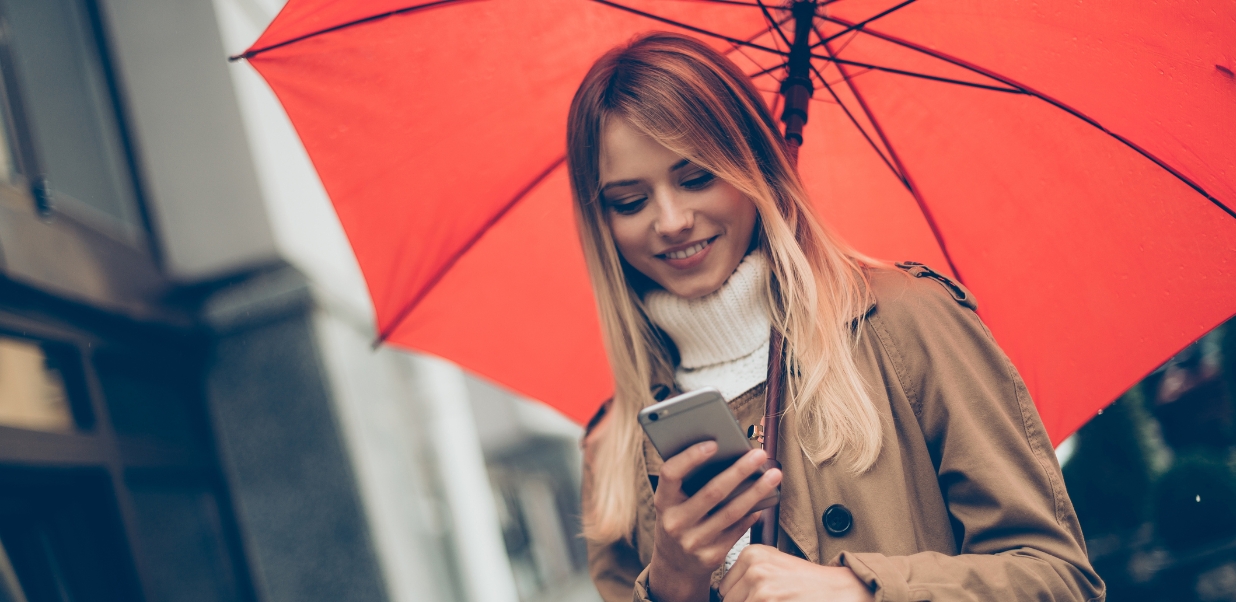 Important notes
This article isn't personal advice. If you're not sure whether an investment is right for you please seek advice. If you choose to invest the value of your investment will rise and fall, so you could get back less than you put in.
A growth investor tries to find companies which have the potential to grow their earnings and profits faster than the average company over the long term. This could be slowly growing sales and market share, or increasing prices. Or it could be where a company innovates with a new product or service or disrupts an existing industry with something like new technology.
These kind of companies have tended to have lower dividend yields as they prioritise reinvesting profits back into the business for future growth rather than paying it out to shareholders. The high growth potential of these companies also means they've tended to trade on higher valuations. It should be remembered yields are variable and they are not an indicator of future income.
In contrast, there are value investors.
A good value investor will aim to invest in companies where the share price is not reflective of the true value of the businesses. This could be based on things like the value of their assets not being fully appreciated, or their future earnings potential being underestimated.
By buying the shares for less than they're worth, the value investor can sit and wait for them to return to their true value. And when they do, they can bank a nice profit. That's the theory anyway.
Of course, the value of investments will go down as well as up and whichever style you use, you could get back less than you invest.
This article isn't personal advice. If you're not sure if an investment is right for you please seek advice.
Why do value opportunities exist?
Economists tend to think of people as completely rational individuals who make decisions based on logic. But in reality this isn't always the case. Investors can sometimes let their emotions have an effect on their decisions.
When a company gives an update on its performance the market can overreact to the news, sometimes by focussing too much on the short term. A big share price movement can mean the price is no longer reflective of the company's long term prospects. That can open up a value opportunity to buy shares in the company for less than they're worth.
How to spot a value opportunity
There are lots of different ways to assess if a company is undervalued. It's an art not a science, and as an investor you'll have to decide what you think the business is worth.
But there are a few ratios you can use to help you.
You could start by looking at the company's price to earnings (P/E) ratio. This compares a company's value with its profits (earnings). A lower number here is generally better – it implies you're getting more profit for each pound you invest.
It's also worth thinking about the dividend yield. This is the income paid out to investors as a proportion of the company's value. A higher number is better, but yields are variable and aren't a reliable guide to the future.
A third ratio to take a look at is a company's price to book ratio. This evaluates the company's market value against the net value of the assets on its book (balance sheet). A company's net asset position is simply the value of assets like buildings and equipment minus liabilities like debt obligations. You can find these figures on our share factsheets by clicking the financials tab.
Value investors are looking for relatively low price to book ratios – ideally, total equity worth more than the market capitalisation.
An example of value
Consider two companies. Both have 100m shares, with each of those shares changing hands for £10. That means both companies have a market value of £1bn.
However, on closer inspection there are differences in the profits they earn, the dividends they pay and the two balance sheets.
Company A has net assets of £500m. Given there are 100m shares, that means it has net assets per share of £5. It earns profits of £100m and pays out £50m as a dividend. Similarly, that equates to £1 of earnings and 50p of dividends per share.
Company B has net assets of £1bn, or £10 per share, and delivers £2 of earnings and £1 in dividends per share.
To a value investor, Company B is twice as attractive on all three measures. It has a lower price to book ratio, a lower price to earnings ratio and a higher dividend.
| | Price to book ratio | Price to earnings ratio | Dividend yield |
| --- | --- | --- | --- |
| Company A | £10/£5 = 2 | £10/£1 = 10 | £0.50/£10 = 5% |
| Company B | £10/£10 = 1 | £10/£2 = 5 | £1/£10 = 10% |
Note investors will usually use per share figures because in the real world the number of shares a company has will vary and since investors are only interested in their share of profits, dividends and book value. For example, profits of £100m are twice as valuable on a per share basis if there are only 50m shares out there rather than 100m.
How to avoid the value trap
Using ratios can help you identify great value opportunities, but they shouldn't be used in isolation – watch out for the value trap.
As with anything else, often you get what you pay for. A company trading on more attractive multiples could have greater risks attached, or have lower growth prospects.
For example, the fortunes of companies in some sectors will go up and down with the economic cycle. They might have lots of earnings and a big dividend one minute, but a change in circumstance could see both evaporate. Investors need to think about how sustainable profits and dividends are.
Ultimately, value investing is about picking companies that can hopefully ride out the economic cycle, and can improve and grow, rather than deteriorate further in the future. As with all investments there are no guarantees.

Improve the way you pick shares
Download our guide to find out:
Easy ways to pick shares
What to consider before buying a share
How to buy your first share
Important notes
This article isn't personal advice. If you're not sure whether an investment is right for you please seek advice. If you choose to invest the value of your investment will rise and fall, so you could get back less than you put in.
Daily market update emails
FTSE 100 riser and faller updates
Breaking market news, plus the latest share research, tips and broker comments
Register