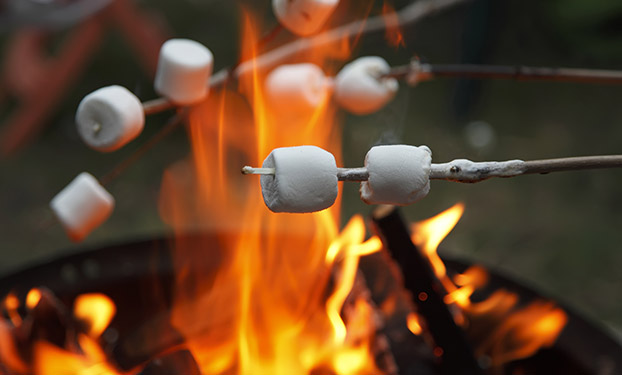 Russell Wright 22 December 2017
No news or research item is a personal recommendation to deal. All investments can fall as well as rise in value so you could get back less than you invest.
Are you a spender or a saver?
Your ability to resist an instant reward, in favour of something bigger later on, might give you a clue.
A growing collection of studies has found those who can hold out on instant gratification are more likely to enjoy greater success in adult life. Unsurprisingly, this includes personal finances.
The marshmallow test
It all started around 50 years ago, when Stanford University psychologist Walter Mischel ran a series of studies called 'the Stanford marshmallow experiment'.
In these studies, a group of children were offered a choice.
They could either choose one small treat, often a marshmallow, which they would receive immediately. Or they could choose two small treats if they waited for fifteen minutes.
Many years later, the researchers discovered that those children who could delay gratification and wait for a bigger reward, tended to have better outcomes in life. This included higher academic scores and improved social competence.
Wealth and personal finances weren't included in the initial study, but the ability to save money, rather than spend it, is itself a marshmallow test for adults.
By saving small amounts now and investing it for the long term, we are holding out for a much bigger reward later down the line – most likely when we retire.
That's where a pension comes in
If you struggle to develop a habit of saving regularly, don't worry, a pension is a good place to start. You can't access your pension until age 55 (57 from 2028), so this removes any temptation to take the money out and spend it.
This rationale is somewhat similar to the experiment, where the children employed all sorts of techniques to try and fight their urge to eat the marshmallow. Some tried covering their eyes with their hands and some tried turning around altogether so they couldn't see the tray.
It's a classic analogy of how patience when investing can lead to long-term success.
With money back from the government in the form of tax relief and an investment horizon of 10, 20, even 30 years, the conditions are ideal for your pension to grow. That's because the longer you leave your money invested, the greater the chance of growth. However, it's well known that investments can go down as well as up and you could get back less than you invest. Tax rules can change and benefits depend on circumstances.
If you're not sure how to get started or where to invest, our in-house experts provide regular investment ideas for a pension, alongside last month's most popular funds.
Stories about the perils of temptation are as old as time, and it's clear that resistance doesn't come naturally to us. In over 600 children, only one-third of them managed to resist temptation and in effect 'double their money'.
It seems the majority of us need all the help we can get.
Get a head start on your financial New Year's resolutions by getting your pension into the best shape it can be.
This article is not personal advice. If you're unsure whether an investment is suitable for your circumstances, please seek advice.