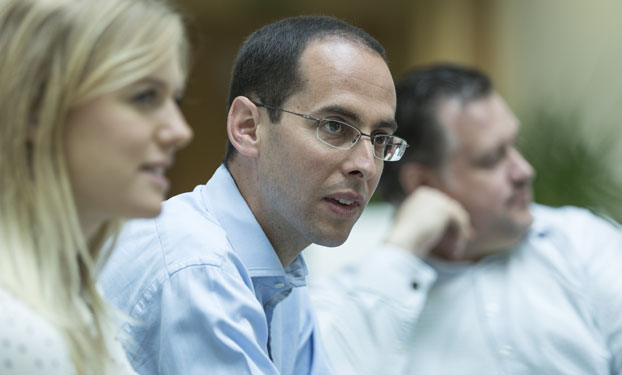 Dominic Cooke 29 January 2019
No news or research item is a personal recommendation to deal. All investments can fall as well as rise in value so you could get back less than you invest.
Successful people seem obsessed with the word 'no'.
Every day, Steve Jobs would ask his design chief, Jony Ive, "How many times did you say 'no' today?" The more "no's", the better. "Innovation is saying 'no' to 1,000 things", said Jobs, and it's difficult to argue with Apple's track record.
Then there's Warren Buffett, widely regarded as the most successful investor of all time, who said "The difference between successful people and really successful people is that really successful people say 'no' to almost everything".
And finally, Jim Collins, who wrote the best-selling book Good to Great which describes the qualities of successful companies, said we should do away with 'to-do' lists and instead write 'stop-doing' lists.
Our wish-list
It might be the simplest word in our dictionary, but 'no' can tell you everything you need to know about someone's focus, discipline and conviction – each key ingredients for what makes an exceptional fund manager.
We've met hundreds of managers, held thousands of meetings and travelled all over the world to see how they invest. Our experience has taught us no two investors are the same, and there's no right or wrong way to manage money. But the best fund managers usually have a few things in common.
Focus

The courage to say 'no', even to good ideas. We think one of the most important features a fund manager can have is understanding what they're good at, and stick to it.

We don't mind if their process is out-of-favour, but we do mind if they start to change their methods to chase the latest trend. The best investors keep their emotions in check to stay on-course, even if the wind's trying to blow them off.

Simplicity

In our view, the best fund managers can explain what they do in a few short sentences. Common sense and logic are important because managers have to be able to strike a delicate balance between being confident in their view, and having humility to admit when they've made a mistake.

Like all of us, fund managers aren't immune to mistakes. But we look carefully at how they react to them.

Experience

We're strict when it comes to experience because markets are cyclical – they go from bust to boom, on average, every seven years. Nothing lasts forever, so we want to see whether a fund manager sticks to their process throughout a whole cycle, particularly when their style isn't flavour of the month.

Incentivisation

There are few things more powerful than incentives. So we spend a lot of time understanding what incentivisation package a fund manager has. We want to see an alignment of interests, where they only do well if their clients do well.

We also like to know how the team around them is structured, and whether they feel motivated to work with their colleagues. Cultural fit is important – the last thing we want is them changing jobs each year.

Flexibility

We don't like to see a fund manager's wings clipped. Great managers usually have the freedom to invest flexibly in their sector, which lets them cast their net as wide as possible. It lets them back their ideas with conviction.
Some of these attributes can be passed on or taught, and we especially like instances where up-and-coming managers have learnt from the experience of a more established fund manager. Some of the best managers simply have a great gut feel, though.
Our job is to use our experience and resource to look for these attributes, so we say 'yes' to those with true ability, and 'no' to those who've only got a good story.
A product of this work is the Wealth 50, a list of our favourite funds. It's designed to let you make the most of our research and help you find, in our view, the best managers available.