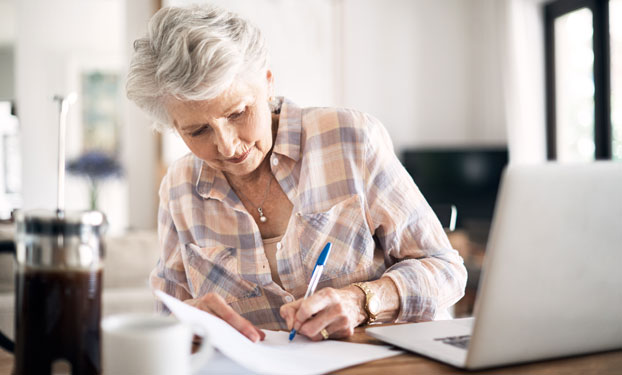 Bruce Pearce 22 November 2018
No news or research item is a personal recommendation to deal. All investments can fall as well as rise in value so you could get back less than you invest.
The internet answers many questions, from boiler repairs to cat modelling, in moments.
A search engine can give you seemingly endless information – but it doesn't have real human insight on you as a person.
It may have facts about you – job, home town, make of car, buying choices – but it can't tell you your hopes, dreams, ambitions and innermost personal thoughts.
After all, there's no algorithm for empathy.
Sometimes you need an actual person – now there's a radical suggestion – in a one-to-one conversation about what's best for you. As there's only one 'you' on the planet, you can't get that understanding via Google (yet).
Man or machine?
While both have merits, for those critical decisions about your life, a living, breathing expert wins hands down. That's why thousands choose to speak to a financial adviser, rather than trawl the internet to make important financial decisions.
Personalised advice digs a little deeper and asks questions that you may not have thought were relevant but actually make a huge difference. For example, personalised advice can help you plan later life and how you might fund long term care should you need it. Or how you'll help your grandchildren pay education fees if that's what is important to you.
We think personalised advice trumps 'Googling it' when it comes to your retirement. You're probably using your life savings and the decisions you make are often irreversible.
Talk to us about big life decisions
Your retirement is unique to you
We always tend to start with the end in mind. It's important to establish a clear understanding of goals and aspirations.
You might have built your pensions and assets over the years, but haven't given enough thought as to when you might retire and how your assets will be best used to support this.
With this in mind, sketching out what your 'dream' retirement looks like is a crucial starting point – after a lifetime of working, what do you want to do in retirement and what's important to you?
We always start with three simple questions:
When do you want to retire?
Why is this date important to you?
What does your dream retirement look like?
Once the dream is in place, only then will we look into the numbers and how much it will cost.
By making sensible assumptions on growth and income rates we can make some projections and identify any shortfalls. We can then work out whether you're on track.
If there's a shortfall, we work out what's needed to plug the gap. We work with clients like this every day and help them budget and prioritise to help move them closer to their dream retirement.
This type of planning and the illustrations used are estimates. Regular reviews of the value of your investments and how likely you are to reach your income target are crucial and should be conducted at key milestones relative to your chosen retirement date. For example we'd usually suggest a review five years from retirement.
The internet is great for finding out the background facts about pensions and financial planning. But it's not so good at applying these facts to your personal circumstances. Nothing will ever beat the expertise and personalised service of an adviser. Talk to our friendly team today to find out how we could help you.
Initially our Advisory Helpdesk will help determine whether you would benefit from taking advice. No personal advice will be given during the call. If it sounds right for you we will set up a free initial meeting with an adviser. Charges will apply if you decide to take advice, typically 1-2% of the portfolio value subject to a minimum of £495+VAT.