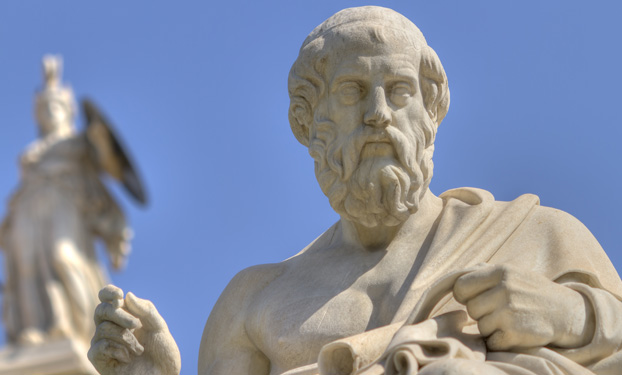 Henry Irving 12 August 2019
No news or research item is a personal recommendation to deal. All investments can fall as well as rise in value so you could get back less than you invest.
Philosophy. Investing in the stock market.
At first glance, it might seem like these are strange bedfellows. But philosophers have been helping us think about some of life's big questions for hundreds of years. And I'd argue their knowledge and wisdom can teach us just as much about investing as anything else in life.
To highlight this point, I've put together a selection of my favourite philosophical quotes and show how they apply to modern-day investing.
If one does not know to which port one is sailing, no wind is favourable
This quote is from the great stoic philosopher Seneca and highlights a key factor that every investor should consider. What is your goal?
If you don't have a clear idea of what you're trying to achieve by investing, it's inevitable that you'll continually question if you're doing the right thing. Your goal dictates where you should invest, or even if you should be investing at all.
For example, it's widely recognised that you should only invest if you don't need the money in the next five years. Investing for short periods of time means that you're more exposed to a falling market since you don't have the time to claw back any losses.
If your goal is to save for, say, a wedding or a holiday within the next five years it usually makes sense to stick with cash and find the best interest rate you can.
If you've got a long time to invest, say 20 or 30 years, you can afford to take on more risk as time's on your side.
Perfect is the enemy of the good
Getting started with investing is often the hardest part. It's tempting to spend an eternity gathering every little piece of information to help us make the 'perfect' investment decision. But it can lead to us procrastinating – putting off decisions rather than getting our money to work.
Sometimes it's better to get something done imperfectly rather than do nothing perfectly, especially if 'good enough' allows you to reach your financial goals. Voltaire's quote captures this perfectly.
If you're looking to get your head around some of the basics of investing, we've made some videos to help. And if you feel like you're ready to get started, we'll show you how to take your first steps.
It does not matter how slowly you go as long as you do not stop
We think this quote is from the influential Chinese philosopher, Confucius, and contains a valuable lesson for any would-be investor.
There's a common misconception that you need considerable sums to start investing. Over time, you can build a significant pot.
As the chart below shows, if you'd invested £150 a month in the FTSE All-Share 20 years ago, you'd have a pot of over £77,000*. Please note past performance is not a guide to the future and the value of your investments can fall as well as rise so you could get back less than you invest.
£150 per month saved into FTSE All-Share over 20 years
Past performance is not a guide to future returns. Source: *Lipper IM to 31/07/2019.
You can even start investing from just £25 a month – that's less than £1 a day. Learn more about the benefits of investing regularly, and try our new calculator to see how much your savings could be worth in future.
Make the best use of what is in your power, and take the rest as it happens
Focus on what you can control, ignore everything else. Crudely, this is one of the main tenets of stoic philosophy and an opinion held by one of its most famous sons, Epictetus.
Take Brexit as an example. There are so many elements that, as an investor, you're not able to control. What type of deal, if any, will we get with the EU? What will happen to the pound if Brexit happens? What will the effect of all this be on my portfolio?
Of course, that's not to say that investors shouldn't keep aware of what's happening. But you shouldn't let it put you off your investment plans.
Instead of paying attention to the noise, focus on what you can control. Here are a few questions you can ask:
Am I making full use of my tax allowances, such as ISA and pension?
Are my investments diversified?
When was the last time I rebalanced my portfolio?
Do I have a little cash on hand to take advantages of short-term dips in the market?
This article like our guides and tools is not personal advice. Unlike cash, all investments can fall as well as rise in value, so you could get back less than you invest. If unsure seek advice. Tax rules can change and benefits depend on circumstances.