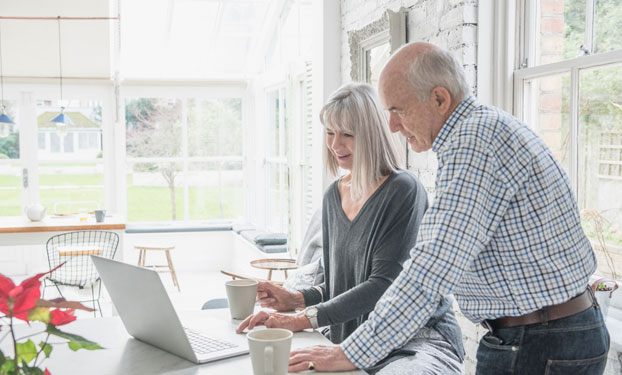 Edie Bond 1 February 2019
No news or research item is a personal recommendation to deal. All investments can fall as well as rise in value so you could get back less than you invest.
The date we officially leave the EU is still set for just under two months away, and it's been over a two and a half years since the referendum.
And yet we still don't know what Brexit will look like. So it's understandable that there's a lot of worry about what's next for businesses, and importantly our pensions.
We take a look at how pension funds have been doing since the vote, and share our ideas to help you navigate your way through these uncertain times.
What's going on with pension funds and the stock market?
Although the pound has faced big swings in value, and has generally suffered since the Brexit vote, pension funds have not suffered in the same way. They had a really strong year in 2016 when the vote to leave the EU was decided, with Moneyfacts suggesting that the average fund finished 2016 up 15.7% – which is the strongest performance since 2009. Pension funds also grew 10.5% in 2017.
2018 has been a different story though. Towards the end of the year global markets took a tumble and ended the year in the red. But most of this was due to rising interest rates across the pond in the US, prompting investors to sell shares and turn to cash.
Here in the UK Brexit worries put extra downward pressure on the FTSE All-Share, which ended 2018 down almost 13%*. Remember past performance isn't a guide to future returns.
Is it all bad?
The UK market is horribly unloved at the moment. Stock markets hate the Brexit uncertainty, but we think it's a bit overdone. The UK stock market has a much wider reach than it's given credit for. The FTSE100, the index of the biggest UK companies, makes 70% of its money overseas.
This is important because when sterling falls, the value of all these international earnings become more valuable. And this currency effect helped with companies across the whole UK market paying record dividends last year – a massive £99.8bn.
On top of rising dividends, as share prices have been pushed down the FTSE All-Share yield has risen – it's now almost 5%. That's great for those building their pension by reinvesting dividends, and for those who want to invest for income.
A lot of pension savers, and those in retirement, turn to the bond market for income. That makes sense, bonds are generally less risky than company shares. But bond yields have been falling for a while.
In fact, when comparing UK shares to UK government bonds over 30 years, the difference has never been so in favour of shares. Remember shares can grow your capital too, but there are no guarantees and historical yields aren't a guide of what you'll get in the future.
Yields comparison - 10-year government bonds versus UK shares
Historical yields aren't a reliable indicator of what you might get in the future. Source: Bloomberg as at 31/12/2018. *Lipper IM 01/01/18 to 31/12/18
Find out more about investing in the UK, including investment ideas
So what can I do?
1. Invest small and often
It makes sense that the more uncertain market conditions are, the more reluctant you might be to make big investment decisions. Whether you think markets will rise or fall, you can never be completely sure of the outcome.
We're big fans of investing smaller amounts regularly. This strategy takes out the influences of our biases, emotions and assumptions.
This is important because over the longer term, you'll have built your portfolio through ups and downs, avoid the risk of investing everything at an unpredictable peak in the markets.
Provided you're not planning to take out your pension in the next couple of years, you should consider adding to the investments in it regularly to take advantage of any changes in the market. Remember you can only access money in a pension from 55 (57 from 2028)
2. Diversify
As well as making sure you keep committing to regular savings, you could refine this strategy by making sure your investments are well spread. The idea of diversification is that if one area performs poorly, others might rise or hold steady and help offset the losses.
For example, if the pound is in for a long period of weakness overseas investments will perform better in sterling terms. If you're closer to retirement you might want to think about your mix of assets like shares, bonds and cash – but it all depends on your goals.
See our tips on how to spread your investments
3. Pick long term solutions
Your pension should be something you're investing for the long-term, so think about investments that are more likely to perform well over a long period of time.
Generally the longer you have to invest, the most risk you can consider taking. With the aim of improving your returns over the very long term. Think about higher-risk areas like emerging markets or smaller companies.
There are thousands of funds available through HL, so it can be hard to know where to start. We recently launched a list of our favourites, the Wealth 50, which includes our research and comment to help you find what you're looking for.
This article and the Wealth 50 aren't personal advice. If you need help with your investment decisions, please ask us for advice. All investments can fall as well as rise in value so you could get back less than you invest.
Find out more about the Wealth 50
Want to make keeping track of your pension easier?
Seeing all your investments in one place can make keeping track of your returns even easier. If you have a few pensions scattered all over the place, why not transfer to HL today?
Check for exit fees or loss of benefits before transferring.