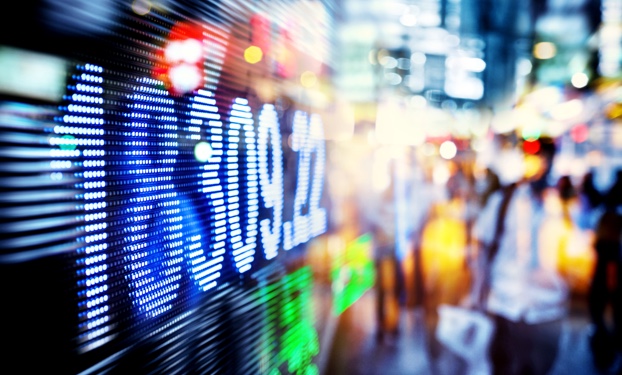 Nicholas Hyett, Equity Analyst 6 August 2019
No news or research item is a personal recommendation to deal. All investments can fall as well as rise in value so you could get back less than you invest.
Global stock market indices have been enduring a tough week, with the FTSE All-Share down 5.3% in the last five days.
The slide has been sparked by a combination of economic and political factors that have been around for a while but finally seem to have combined to spook investors.
Global trade tensions
Trade tensions between China and the US aren't new. In fact they have probably been the hallmark of Donald Trump's presidency. However, the US president has ratchetted up the pressure with last Friday's threat of new tariffs on $300bn of Chinese imports.
The Chinese response has been to open up a new front, by allowing its currency, the renminbi, to sink below rmb7 to the dollar. That's a level we haven't seen since the financial crisis and raises the prospect of trade wars becoming currency wars.
By devaluing its currency China increases the competitiveness of Chinese exports. However, it's also sparked worries we might see a race to the bottom – with other countries looking to devalue their currencies to stay competitive too.
All of this is bad news for trade, and ultimately the global economy. More fragmented markets are less efficient, making products more expensive, reducing corporate profits and reducing companies' ability to pay dividends or reinvest for growth.
Weakening economic outlook
Perhaps partly because of the increasing trade tensions, the global economy is looking increasingly delicate. And weakness isn't confined to the US and China. Fears that Germany could enter recession have been increasing, and the wider euro zone is also seeing growth slow.
That's already finding its way through to company results.
We've seen a veritable flood of profit warnings in the last couple of months. While cyclical companies like airline Ryanair and car dealer Lookers have led the charge, we've also seen the combination of exceptional events and a weaker market dent performance from higher quality names like AG Barr and ASOS.
The overall feeling is that growth is increasingly hard to come by, which also explains the low bond yields we're seeing at the moment. That's a sentiment the US Federal Reserve seems to agree with, with markets pricing in a 95% chance of a rate cut by Christmas, as US central bankers look to rejuvenate the flagging economy.
Political deadlock in the UK
As well as a hostile macro environment, the UK has some specific political challenges ahead. That's been a drag on the performance of domestic stocks for years, but the looming prospect of a no-deal Brexit has made matters worse.
There are two factors at work here.
The first is a worry among investors that a no-deal Brexit would damage the UK economy significantly by reducing consumer spending. If that happens, companies like housebuilders will suffer, potentially leading to further unemployment and exacerbating the downturn.
The second concern for international investors is that a no-deal Brexit hits the value of sterling, reducing the value of their UK investments. That's led to a reluctance to invest in sterling denominated assets, even when earnings are generated overseas.
What does it all mean?
We always say investors should take a long-term view. And that's as true when things are tough as when they're going well, perhaps more so.
Despite the recent wobbles the FTSE All-Share is still up over 7% since the start of the year, and the long-term track record of stock market returns remains impressive.
For income investors able to stomach ups and downs in the value of their investment, the recent sell off actually improves the dividend available on the market. The FTSE 100 currently offers a yield of 5%, although that will vary to some degree as company profits rise and fall so isn't a guide to future income and is not guaranteed.
For others with shorter time horizons or who are unwilling to see their investments fall in the short term, investments in bonds or cash savings may be more appropriate.
This article isn't personal advice. If you're not sure of the best course of action for your circumstances please take advice. Investments will rise and fall in value, so you could get back less than you invest.