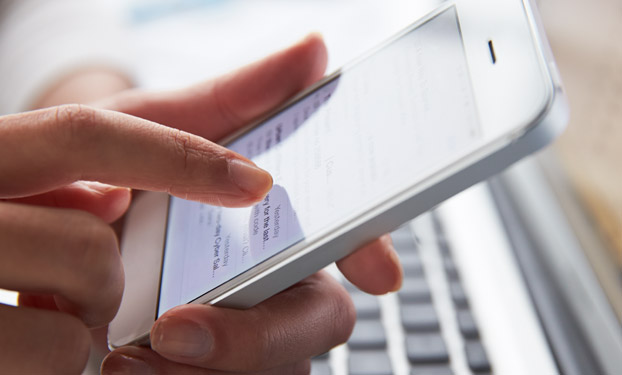 George Salmon 15 September 2017
No news or research item is a personal recommendation to deal. All investments can fall as well as rise in value so you could get back less than you invest.
"Do you know the only thing that gives me pleasure? It's to see my dividends coming in." - J.D Rockefeller
Dividends are one of the main attractions of investing in the stock market over the long term.
Here I set out some key points to consider when selecting shares to generate an income, from the basics of understanding where a dividend comes from, to assessing the potential for the dividend to increase in future.
The power of dividends
First of all, it's worth getting an idea of the power of dividends. Take a look at the graph below. It plots the value of £10,000 invested in the UK stock market 30 years ago with dividend income reinvested against the value of the same £10,000 investment with the income taken as cash.
Past performance is not a guide to future returns
Source Lipper IM 31/08/1987 to 31/08/2017
While the investor who takes the income would have been able to spend or save those dividends as they wished, if they had instead reinvested the income their investment would now be worth over £106,000, compared to the £35,500 it would be without reinvestment. Remember though that the value of investments will fall and rise, so you could make a loss.
Weekly share insight emails – our latest share research and articles straight to your inbox
So, what is a dividend?
A dividend is a distribution of a company's profits to its shareholders. The dividend yield is the percentage of the share price which is paid out as a dividend. If a company's share price is 100p and it paid a dividend of 5p, the dividend yield is 5%.
Usually the yields you see quoted are 'historic' yields - they use the current share price and the dividends paid over the past year. However, focusing on historic yields alone can be dangerous.
If the company in the above example came into difficulty and the share price halved, the historic yield would rise to 10%. This may look more attractive, but with the company sailing in more choppy waters, it may not be able to repeat its previous 5p dividend. A reduction or complete cut could be on the cards.
In current market conditions, a historic yield of 8% or more may imply there are question marks over the viability of future payments.
For this reason we tend to focus on 'prospective' yields in our research – these use the current share price and analyst forecasts of the next twelve months' dividends. All yields will vary over time, and are not a guarantee of the income you'll receive in future.
Dividend cover
To assess the sustainability of a dividend, investors can look at the how well the dividend is 'covered' by profits. For example if a company makes profits of £100m and pays a dividend of £50m, its dividend cover is 2 – the company makes twice as much money as it pays out.
Clearly, if a company is paying out more in dividends than it earns in profits – a dividend cover of less than one, this isn't sustainable in the long run. If this is the case, you may wish to investigate further to see if the company is in trouble and a dividend cut is likely, or if profits are set to improve and dividends payments are likely to be covered by earnings in the future.
Usually, companies will give some indication of their prospects in annual and half-yearly results, or in quarterly trading statements. You can find these statements on our website, and we also provide research and comment on results for many of the UK's most widely held stocks.
Weekly share insight emails – our latest share research and articles straight to your inbox
However, it's worth remembering that companies will need to reinvest some of their profits to fund future growth. This requirement means it can also be useful to compare free cash flow (FCF) to dividends. FCF can be thought of as the profit generated by a business and not required for reinvestment.
For a company to build a long-term track record of dividend increases, it will need sufficient cash left over after capital expenditure, rather than just sufficient profits.
Reliable revenues
It's also worth thinking about how reliable the company's revenues are, and having a look at its track record of dividend payments.
Consider the recent history of the housebuilding and mining sectors. Both are often described as 'cyclical', meaning that while they are capable of delivering supercharged returns when times are good, profits can fall dramatically during tougher times for the economy.
For example, in the years leading up to the housing and commodity crashes of 2007/8 and 2014/15, companies in both sectors built up attractive-looking dividends. However, things were about to change.
Unfortunately, the property and commodity crashes pulled the rug from under the feet of both sectors. As confidence and prices plummeted, revenues and profits dropped sharply, with dividend cuts following not long after.
These days, companies in these sectors tend to target paying out a percentage of earnings, or augment their standard payouts with significant 'special' dividends. We feel that such policies are sensible for areas with potentially volatile earnings, but it is easy to see why their dividends could fluctuate in the future.
In contrast, companies selling everyday staples or essential services tend to have more reliable and steady income streams.
The economy would have to get pretty bleak before the utilities that transmit our electricity, gas and water start seeing notable drops in demand. Likewise, companies producing alcoholic beverages, fizzy drinks, confectionary or other household goods also feature in the more 'defensive' end of the market.
This article is not personal advice. If you are ever unsure of the suitability of an investment for your circumstances you should seek advice.
5 income shares to consider
In our forthcoming articles we'll be highlighting five income shares to consider. Register for our weekly share insight email below to receive this and other expert views and opinion direct to your inbox.
Weekly share insight emails
Sign up to receive our experts' latest views and opinion direct to your inbox, including:
Key share research updates
Our latest stock market and share based articles
Please correct the following errors before you continue:
Hargreaves Lansdown PLC group companies will usually send you further information by post and/or email about our products and services. If you would prefer not to receive this, please do let us know. We will not sell or trade your personal data.