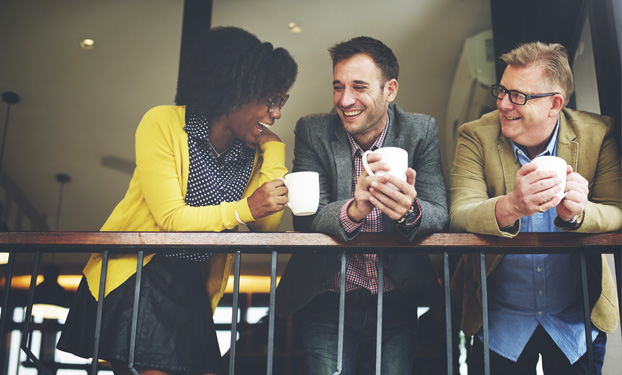 Joel Lewis 6 December 2018
No news or research item is a personal recommendation to deal. All investments can fall as well as rise in value so you could get back less than you invest.
It's no secret that it's hard to earn a consistently good rate on your cash savings. That's why earlier this year we launched Active Savings.
As one of the first services of its kind, it lets you pick and mix fixed term savings from a range of banks and building societies through the convenience of one online account. There's no paperwork, and no forms to complete, just simple fair savings so you're always in control.
We recently spoke to two of our clients, to find out how they're using Active Savings to improve the way they save.
Active Savings is a perfect fit with my other HL accounts
Mr S from Surrey chose Active Savings because it lets him manage his savings and investments in one place.
I first heard about Active Savings when I received a letter from you about it. It sounded like an interesting way to increase savings products, without having to go directly to each bank.
I found opening an account and choosing my savings products simple.
I've been increasing my cash weighting recently and I like the way I can spread my money across a range of terms, I prefer terms from 3 months up to around 18 months so my money isn't tied up for too long. By spreading my money around it means I'll have savings regularly maturing and I can decide what I want to do with them at the time.
It's a perfect fit with my other HL accounts. It means I can see everything together and I've found it an easy alternative to the usual way of saving. It's also really simple to keep my savings under the FSCS limit with each bank. I've found the rates on offer are pretty good, and will probably add more money to Active Savings over the coming months.
I think Active Savings is a great service for someone like me who is fairly proactive with managing my investments, and wants a cash alternative to equities. I'd certainly recommend Active Savings to friends, in fact I've already mentioned to a few.
I think anyone who has some spare cash should take a look at Active Savings
David Keen from Middlesex finds managing his savings much simpler with Active Savings.
Active Savings really appealed to me because finding competitive savings rates is a hassle.
As I was already an HL client opening my Active Savings Account only took a few minutes and because you already had all my details I didn't even need to fill in a form. Choosing my savings products was also very straight forward, and I trust that HL has partnered with reputable banks.
Currently I have cash invested in my Hargreaves pension which I intend to drawdown in the future. I also invest in ISAs, but having some cash for diversification is really important to me. I also have some cash sat with other banks but I will probably move more of this over to Active Savings in future.
I really like how simple Active Savings is to use. It is flexible, offers good rates, and has helped me make more money where before I probably wasn't getting very much. I also really like the choice of the length of terms, so I can fix for as long or as short as I want to.
I think anyone who has some spare cash should take a look at Active Savings, especially anyone saving up for something specific like a new car when you know when you'll need the money.
Start Active Saving today
Getting started with Active Savings only takes a few minutes. You can apply online without any paperwork, and it could improve the way you save forever.
This website is issued by Hargreaves Lansdown Asset Management Limited (company number 1896481), which is authorised and regulated by the Financial Conduct Authority with firm reference 115248. The Active Savings service is provided by Hargreaves Lansdown Savings Limited (company number 8355960). Hargreaves Lansdown Savings Limited is authorised by the Financial Conduct Authority under the Payment Services Regulations 2017 with firm reference 751996 for the provision of payment services. Hargreaves Lansdown Asset Management Limited and Hargreaves Lansdown Savings Limited are wholly owned subsidiaries of Hargreaves Lansdown plc (company number 2122142).