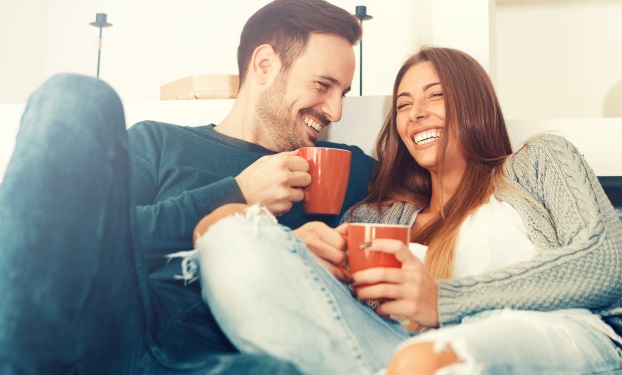 Joel Lewis 10 May 2019
No news or research item is a personal recommendation to deal. All investments can fall as well as rise in value so you could get back less than you invest.
The UK's love-affair with instant access savings continues.
A whopping 77% of all cash savings are now held in instant access savings accounts. You might think this is a sensible choice. In reality, it could cost us dearly.
The best instant access accounts currently pay up to 1.5%. If you're one of the millions of people saving with the big high street banks, you'll be getting much less.
This is important, especially if you're saving for the future.
Things are getting more expensive every year. And at the current level of 1.9%, inflation means, even with the best rates, your money's losing spending power.
| Bank | Instant access savings rate (*AER/Gross) |
| --- | --- |
| Barclays | 0.25% |
| HSBC | 0.15% |
| Lloyds | 0.15% |
| HSBC | 0.20% |
| Natwest | 0.20% |
| Royal Bank of Scotland | 0.20% |
| Santander | 0.35% |
Based on £10,000 deposited, correct as at 09/05/19.
See how much sticking with the high street could be costing you
Take control of your cash
Instant access savings might seem like the easiest option. Truth is, few of us need to keep all our cash instantly accessible.
The best option is often to blend instant access and fixed-term savings. It could let you significantly boost your returns, while keeping access to your money for when you need it.
To do this, think of your savings in two pots:
Rainy day cash – money put to one side in case you lose your job, your boilers breaks or to cover unforeseen expenses. For most, this will be in the region of three to six months' worth of income somewhere that's easily accessible.
Longer term savings – this is cash you don't need right now, but you might have earmarked for something in future. You might be getting married or planning to move house in the next few years. Or it could be money that you know you won't need for a while.
For your rainy day cash all you need is an accessible savings account paying a decent rate.
For other cash, you could look to use fixed term savings. You can fix from 3 months up to 5 years. Generally the longer you fix for the better the rate you'll get, and you could get 2.5% or more.
The easy way to boost your returns
It's no secret, earning a good return on your cash savings is a hassle. Spreading your savings around with several banks can feel like more effort than it's worth. Especially when you have to remember usernames and passwords for each one.
That's why we've launched Active Savings. It's a new way for you to earn a great rate on your cash.
You can pick and mix easy access and fixed term savings from a range of banks and building societies. You can see them together online through one account, and with one set of log in details.
You'll also get a tax summary each year covering all your savings so you can see if you owe any tax.
So why not join Active Savings today, and change the way you save forever?
High street banks usually allow you to instantly withdraw your savings at any time, with Active Savings easy access withdrawals usually take up to one working day.
This article is aimed to help you make informed decisions but this is not personal advice. If you're not sure whether a savings product is right for you, seek advice. Inflation reduces the spending power of cash over time.
*AER stands for Annual Equivalent Rate and illustrates what the interest rate would be if interest was paid and compounded once each year. The AER allows you to easily compare the interest rate on savings products. You may earn less than the AER if your money is not invested for as long as a year. AER is calculated based on a Gross interest rate, which is before any tax is deducted.
Gross means the interest rate before any tax is deducted. Tax will not be deducted from your interest. You are responsible for paying any tax due to HM Revenue & Customs.
The Active Savings service is provided by Hargreaves Lansdown Savings Limited (company number 8355960). Hargreaves Lansdown Savings Limited is authorised by the Financial Conduct Authority under the Payment Services Regulations 2017 with firm reference 751996 for the provision of payment services. Hargreaves Lansdown Asset Management Limited and Hargreaves Lansdown Savings Limited are subsidiaries of Hargreaves Lansdown plc (company number 2122142).