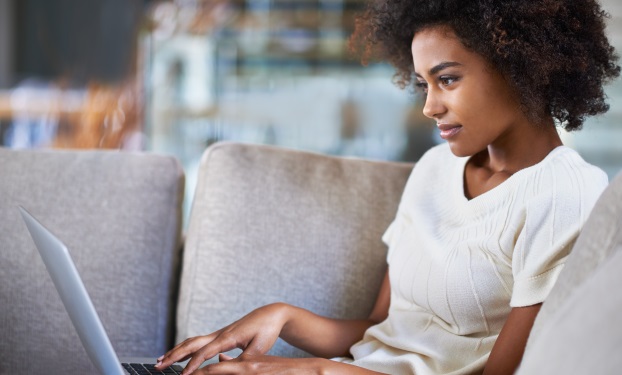 Henry Irving 8 March 2019
No news or research item is a personal recommendation to deal. All investments can fall as well as rise in value so you could get back less than you invest.
There's a lot of noise at the moment about Brexit and a lot of uncertainty about how the stock market will fare over the next few months. But we believe it shouldn't stop you investing and reaching your financial goals.
Remember this article isn't personal advice. If you need specific help with your investments, please get in touch with an adviser.
With Brexit imminent, I should wait and see before opening an ISA, just in case

If you wait until after April to see what happens with Brexit, not only is there no guarantee you'll have any more clarity on the political future, but you can be certain you'll have missed out on this year's ISA allowance.

In the short term, markets will react to whatever kind of Brexit deal we get – if at all – but don't worry. Dips in stock market prices are part and parcel of investing and this shouldn't get in the way of your financial goals.

If you're worried about investing now, you could still make sure you take advantage of this year's ISA allowance and just leave cash in your ISA, then decide where you invest later. That way you can wait and see what happens and still make the most of an ISA's tax free benefits.

I don't need to protect my savings from tax because I don't pay tax on them anyway

The introduction of the personal savings allowance in 2016 meant that you won't pay tax on the first £1,000 of interest if you're a basic rate tax payer (£500 for higher rate, £0 for additional rate) and with Cash ISA rates so low, earning more than that doesn't seem likely.

The key however, is looking at what you could save further down the line. If you make use of your ISA allowance each tax year (£20,000 in 2018/19 and 2019/20) the tax savings on your ISAs, and so the tax savings on your ISAs will accumulate. These will be magnified if interest rates rise, you move tax brackets, or the personal savings allowance is cut.

By keeping your money in ISAs, you can be surer that you're protecting your savings from tax.

Tax rules change and benefits depend on individual circumstances.

I don't need to protect my investments from tax because I don't pay tax on them either

Even non-tax payers can pay capital gains tax if they bust the annual limit (£11,700 this year).

Dividend allowance was also cut last year from £5,000 to £2,000, meaning that, based on the current yield from the FTSE All-Share, the value of shares you could hold outside of an ISA without paying tax has fallen from just over £130,000 on 5 April 2018, to around £47,000 now.  Yields will vary, so this figure will change. 

There's no guarantee that this won't be cut again, so putting as much money as you can into an ISA can make sure any earnings so far don't miss out if there are any future policy changes.

My money is tied up in an ISA

Your money isn't tied up in a Stocks and Shares ISA – you can access it whenever you like.

However, any investments should be made with at least a 5 year timeframe in mind.

Once I've opened an ISA, I'm stuck with it

You can switch between cash and Stocks and Shares ISAs (and back again) if you want to. Transfers don't count towards your annual ISA allowance, so if you want to consolidate your ISAs together, you can. Remember, unlike cash, investments fall as well as rise in value, do you could make a loss.

I'm too old for a Stocks and Shares ISA

Investing should always be for the long term. But even if you were to start investing at an older age, your ISA can still be part of your estate.

When your estate is being assessed for inheritance tax, your spouse will inherit an allowance equal to the value of your ISA holdings (known as an Additional Permitted Subscription). This means they can wrap exactly the same investments into this allowance, and continue investing for the long term.

My children are too young for an ISA

You can open a Junior ISA for a child from the day they're born. They'll get their nest egg at the age of 18, but that doesn't mean you should wait until closer to the time.

The earlier you start, the more they  will benefit from compounding – where you have the potential to see growth on not only the money you have invested, but on potential returns too.

Remember, investments can fall as well as rise so you could get back less than you put in.

I'm not planning to buy property for a while - so it's not worth opening a LISA now

There are two time limits that mean it's worth opening a LISA as early as possible.

Over the short term, you need to have had it open for 12 months before you buy a property, so it's worth getting the clock started. Over the long term, once you reach the age of 40 you can't open a LISA, but if you open one with a small sum at the age of 39, you'll still be able to add to it until you are 50.

There's no need to think about this until the end of the tax year

One in six people with ISAs don't get round to putting money into an ISA until the very end of the tax year.   This is definitely better than not getting round to it at all – and losing that year's ISA allowance.

However, by investing at the start of the tax year, you benefit from the potential growth during that year – as well as giving your money longer to ride the ups and downs of the stock market. If you already have investments outside an ISA, moving them into an ISA wrapper at the beginning of the tax year also means doing so before you earn dividends on them – and rack up a potential dividend tax bill.
---
A painful mistake?
Don't miss this year's ISA allowance.
An easy way to invest free from UK tax
Start with £100, or £25 per month
Get expert research to help your decisions