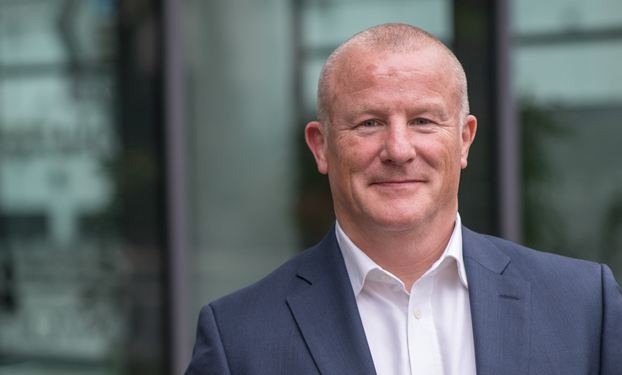 Richard Wood 22 January 2019
No news or research item is a personal recommendation to deal. All investments can fall as well as rise in value so you could get back less than you invest.
NAV up 6.4%
The trust is trading at a discount of 13.9%
Some of the trust's investments have seen positive progress
With this trust Neil Woodford invests in young businesses with the potential to revolutionise entire industries. There's a focus on healthcare, but he invests in other areas too, such as financial companies.
He's passionate about helping companies with great ideas commercialise their products and services. He thinks some of the trust's investments are close to delivering some of their potential, but it hasn't been a smooth ride since the trust launched in April 2015.
Performance
Woodford Patient Capital's value has fallen since its launch in 2015. This is disappointing, but it takes a long time to develop an idea into a product or service that can be sold widely and make money. There could be attractive returns for those patient enough to take a long-term view, but setbacks are inevitable.
The value of the trust's assets grew by 6.4% in 2018 as several of the trust's investments made encouraging progress. But its share price fell by 2.6%. So the trust trades at a 13.9% discount – the value of the trust's shares are 13.9% lower than the combined value of the assets it owns. This discount's larger than the average of the last 12 months, but doesn't guarantee that the share price will rise. Past performance is not a guide to the future.
Best of British
Here are just some of the companies showing potential.
Autolus
Autolus Therapeutics, the trust's largest holding, is at the cutting edge of cancer treatment using technology developed at University College London. A patient's own white blood cells can be genetically engineered to recognise and kill blood related cancer cells. A problem with this type of treatment is that cancerous cells can be missed or reoccur. Autolus' patented technology makes these occurrences less likely.
In November, Autolus reported promising data from two clinical trials on its lead programme, AUTO3. Four out of four paediatric patients with a form of acute leukaemia achieved complete remission and positive responses were recorded in a trial with adults with a different form of blood cancer.
There's still many tests to be completed but it's another hurdle cleared on the path to an approved product.
Immunocore
2018 was a busy year for Immunocore, a bio-tech firm born out of Oxford University and owner of proprietary medical technology. It's been focussed on cancer treatments but believes its technology can be applied to other areas.
As with Autolus, commercial success depends on Immunocore's treatments passing various clinical trials. Bio-tech companies generally set 'milestones' that they need to achieve as they move towards full approval of a treatment. Each time a milestone is successfully reached, investors should expect to see some uplift in the value of their investment, although there are no guarantees. The achievement of key milestones can also result in further funding being released to the company to help pay for further development of the treatment.
In August, Immunocore began a study into a tumour treatment that's a collaboration with healthcare giant GlaxoSmithKline. The start of the study also marked achievement of a milestone that resulted in a payment to the company.
In November, they announced they would be expanding an existing collaboration with Genentech. Genentech will pay Immunocore $100m with further funding to follow if key milestones are achieved.
Mission Therapeutics
Mission Therapeutics was founded in 2011 with the aim of improving the lives of patients suffering from a range of serious illnesses. Its founders include Professor Steve Jackson of the Gurdon Institute, a research facility at Cambridge University.
Mission Therapeutics specialise in drugs that inhibit enzymes that affect the behaviour of proteins in human cells. Discovery of these protein systems in 2004 resulted in a Nobel Prize but since then, there's been limited development of drugs that influence them.
In November, Mission Therapeutics announced a collaboration with AbbVie in the research and preclinical treatment of Alzheimer's and Parkinson's disease. Both diseases are associated with the build-up of toxic proteins which are thought to kill nerve cells in the brain. Current medicine can only alleviate symptoms of Alzheimer's and Parkinson's so developing a treatment to stop or reverse the progress of these diseases would represent major progress for those afflicted and their families. Work is only at a very early stage though and there are no certainties that their treatment will be successful.
Patient Capital
The trust's record is short, but it's tended to perform differently to the wider stock market. The developing businesses it invests in are less dependent on the wider economy than their larger counterparts. Their success or failure tends to be tied to the outcome of a smaller number of company specific factors. Having a range of investments that perform differently can help smooth overall returns, but you should ensure you are comfortable with the trust's higher-risk strategy before investing.
There'll be setbacks too, often big ones. The share price of Prothena, one of the trust's largest investments at the time, fell significantly in the first half of 2018 following the failure of a clinical trial.
Woodford's optimistic that some of the trust's investments are close to delivering positive results. It should be considered a long-term investment though as successful companies do take time to develop and there are of course no guarantees. 'Patient Capital' is in the name after all.
The trust can borrow money to invest. This is known as 'gearing'. If successful it can boost performance, but it also magnifies losses so is higher risk.
Annual percentage growth
Dec 13 -
Dec 14
Dec 14 -
Dec 15
Dec 15 -
Dec 16
Dec 16 -
Dec 17
Dec 17 -
Dec 18
Woodford Patient Capital Trust
n/a*
n/a*
-9.8%
-7.2%
-2.8%
Past performance is not a guide to the future. Source: Lipper IM to 31/12/2018. *Full year performance prior to this date is not available.
View Woodford Patient Capital Trust Key Information Document