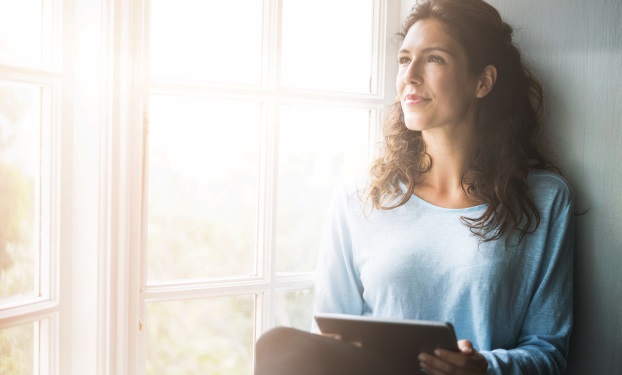 Chris Saint 27 February 2019
No news or research item is a personal recommendation to deal. All investments can fall as well as rise in value so you could get back less than you invest.
You only have to look at the Brexit referendum to see how volatile currency markets can be. In the run up to the vote, the pound was worth as much as €1.303, but just 24 hours later it had slumped to €1.225. So, a conversion of £10,000 to euros would have bought €780 less on the day after the vote.
With a Brexit deal yet to be finalised, further volatility is possible.
GBP/EUR exchange rate leading up to the Brexit vote
Source: Bank of England 2016
Clearly it's not nice to see exchange rates move against you, especially if you know you'll need to make an international payment in the future. But a forward contract could make worrying about currency volatility a thing of the past.
The concept of a forward contract is simple; by paying a small deposit, you can fix an exchange rate today for up to two years ahead.
Peace of mind
The biggest benefit of a forward contract is that you'll know exactly what a future overseas payment will cost, regardless of what happens with exchange rates between now and then.
As the rate is fixed, you'll be sheltered from any negative movements in exchange rates, although you won't benefit if the rate subsequently moves in your favour. The purpose of a forward contract isn't to speculate on what exchange rates will do, but to remove that element entirely.
When can a forward contract help me?
If you're planning to make an international payment in the future, a forward contract could help. Here's just a few examples:
Buying a property abroad – where even a small change in exchange rates could cost you a significant amount.
Buying goods from abroad – see how our client, Martin Lloyd, uses forward contracts for his business below.
Sending pension payments or living expenses from the UK to a foreign bank account.
Fixed rates with flexibility in mind
A forward contract can be used even if you don't know the exact date that you need your currency. Let's say you're buying a property abroad which is still under construction and you don't know the specific completion date. You can build a three-month window into your contract, meaning you're able to access your currency at any point within those three months.
You can also make regular payments by Direct Debit at the same exchange rate. This could be useful if you're making multiple payments for things like mortgage payments or living expenses and you want certainty over the amount you'll receive each month. It could help you to budget much more efficiently.
How is the rate calculated?
It's a common misconception that the rate you receive is a prediction of where exchange rates will be in the future. But the reality is that no-one knows.
The forward rate is calculated by using the current exchange rate and taking into account the difference in interest rates between the two currencies over the period of the contract.
We're here to help
It's easy to get started. Just call our currency specialists on 0117 311 3257 (Mon-Fri, 8am-6pm) or visit our website to find out more about our currency service. This article is not personal advice or a recommendation to buy or sell any of the currencies mentioned.
The Hargreaves Lansdown Currency Service is a trading name of Hargreaves Lansdown Asset Management Limited, which is a wholly owned subsidiary of Hargreaves Lansdown Plc, One College Square South, Anchor Road, Bristol, BS1 5HL. Company Registered in England & Wales No. 1896481. It is authorised by the Financial Conduct Authority (FCA) as a Payment Institution under the Payment Services Regulations 2017. The Firm Reference number is 115248. The marketing of the currency service is not regulated by the FCA. February 2019.