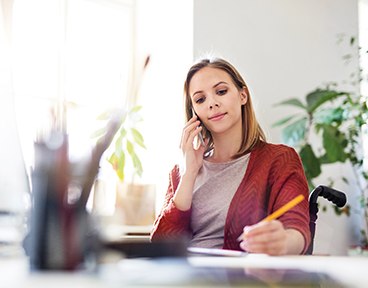 No recommendation
No news or research item is a personal recommendation to deal. All investments can fall as well as rise in value so you could get back less than you invest.
Tom Strowlger, who runs his own credit control business, was finding it hard to manage all the pensions he'd built up. He explains why he started an HL SIPP (self-invested personal pension).
"The HL SIPP gives me the flexibility I need. I can change my contributions online, which works well for me as I run my own business and my earnings fluctuate. If I'm having a tricky year, I can bring my contributions down or even stop them. When business is going well, I can choose to add lump sums.
I started saving into a pension at a young age and quickly ended up with five policies. To me, it felt like lunacy, and was a real challenge to look after. I'd get an annual statement for each and they'd arrive at different times. They were vague and it was impossible to work out how much I had overall.
The pensions were also fairly bland. They offered a poor selection of investments and hadn't given me a good return. A friend told me about Hargreaves Lansdown.
The idea of being able to control my pension online with my phone really appealed, so I decided to open an HL SIPP.
I started off just contributing a small amount each month and have since transferred in my five other pensions. Transferring was much easier than expected and HL arranged it all. I now have 24/7 control over my pension's potential and much more choice. I've enjoyed choosing investments and look for shares that pay high dividends. The income they generate beats any standard interest rates at the moment. I'm a bit of a stock picker but plan to move to a more conservative portfolio as I get older and nearer retirement.
My wife has also started an HL SIPP and transferred her other pensions in. We've linked our accounts, which means I can see hers when I log in to my own. This makes things much easier and saves us time. My only regret has been not sorting out my pensions sooner. Going from confusion to feeling completely in control of my future has been a revelation."
Tom Strowlger, 36, Suffolk
How pensions can benefit business owners
4.8 million people in the UK run their own business, but only 14% of them are saving into a pension. For sole traders and small business owners, a private pension not only helps you save for your retirement, it can help you save tax too.
Adding money to a pension can make sure the independence you enjoy continues, whenever you decide to stop working. If your business is a limited company, you could make employer contributions to your pension from your company account.
Business owners might prefer this approach, instead of paying themselves a dividend. Employer contributions could be treated as an allowable business expense. This means you won't pay corporation tax on the contribution.
If the contribution is instead of paying yourself salary, then both you and your company will save on National Insurance and no income tax will be paid on the salary given up. Remember you can't usually take money out of a pension until you're 55, or 57 from 2028.
If you want to find out a bit more about a SIPP, tax savings or how it all works, just call us on 0117 980 9926 (Monday - Thursday: 8am - 7pm, Friday: 8am - 6pm, Saturday: 9.30am - 12.30pm).
And you can make an employer contribution to the HL SIPP by calling 0117 980 9961 (Monday - Thursday: 8am - 7pm, Friday: 8am - 6pm, Saturday: 9.30am - 12.30pm). Before applying, it's important you understand the risks and Key Features of the SIPP.
Most people can pay in £40,000 this tax year, and something called carry forward lets you use your allowance from the last three years, so you might be able to get tax relief on up to £160,000. You can add to your pension however you like, in lump sums, or by setting up a Direct Debit that you can increase, decrease or stop whenever you want. Just call us on the number above to find out more.
Tax rules can change and the value of any benefits depends on your circumstances.
Introducing the HL SIPP
The HL SIPP is a type of pension that offers a flexible way to invest tax efficiently for your retirement. Instead of limiting your investment options, the HL SIPP opens the doors, giving you more flexibility in how you invest your money.
Security – we're a FTSE 100 company and the UK's biggest SIPP provider
Control – check your pension whenever you like, online and with the HL app
Support – our pensions helpdesk is on hand to answer your questions, six days a week, including evenings and weekends
Expertise – get research, ideas, and updates to help you with your investment decisions
---
Read on – Garage Economics - unlock the power of dividends
Back to Investment Times homepage
The value of investments can go down in value as well as up, so you could get back less than you invest. It is therefore important that you understand the risks and commitments. This website is not personal advice based on your circumstances. So you can make informed decisions for yourself we aim to provide you with the best information, best service and best prices. If you are unsure about the suitability of an investment please contact us for advice.