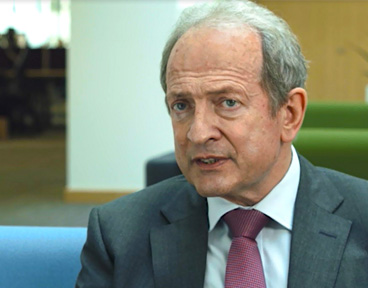 No recommendation
No news or research item is a personal recommendation to deal. All investments can fall as well as rise in value so you could get back less than you invest.
The fund manager outlooks should not be seen as a personal recommendation to invest or make any changes to a portfolio. Please note Hargreaves Lansdown and the fund groups do not necessarily share these views. All stock market investments will fall as well as rise in value so investors could get back less than they invest. All investments should be regarded with a long-term view.
Giles Hargreave is a renowned small and mid-cap specialist. He has one of the best track records in his sector, and his wealth of experience means he has a network of contacts in this higher risk area of the market helping him keep abreast of the latest opportunities. He is investment adviser of the Marlborough UK Micro-Cap Growth Fund, which offers exposure to some of the smallest companies in the market.
What is your outlook for the market in 2015?
Broadly favourable. This is because of the boost to disposable income that Western consumers are going to get from falling oil prices. And not just from oil. Most industrial commodity prices are at multi year lows and still falling. This time round the consumer is really going to feel his wallet is getting heavier. I believe the big surprise next year will be consumer spending, and companies in this area should benefit.
What are your views on the economy?
No recommendation
No news or research item is a personal recommendation to deal. All investments can fall as well as rise in value so you could get back less than you invest.
Favourable. This is because there could be a larger than expected pickup in demand. Imported goods from the East should also be cheaper as currencies like the yen and emerging market currencies fall. Not only that but product prices should be reducing as a result of falling prices of industrial commodities like steel. Everybody gets disturbed about the fiscal deficit. At £90 billion plus it sounds big, but next year's VAT receipts from higher consumer spending could well surprise everybody on the upside, helping to accelerate the reduction in the deficit.
Do you think interest rates will rise in 2015?
If consumer demand rises significantly then yes a small rise is possible, but it is going to be small because sterling should be comparatively strong against the euro and it has already fallen quite a bit against the dollar. In my opinion the real point here is that the scope for making money in bonds is small. Investors now should favour equities, growth equities and yield equities. 2015 should be the year of the equity and we think that smaller cap equities, having generally underperformed against the FTSE 100 this year, will be the place to be.
What one stock would you buy and hold for 10 years?
What I like more than anything is a shortage. We all know about content delivery. Delivery mechanisms to consumers have multiplied over the years but what about content? The fact is that the availability of good content has not grown in line with delivery. Hence the shortage. That's why I like Entertainment One, a film and TV production and distribution company. Its new strategic plan targets a doubling of earnings over the next five years. A multitude of buyers are fighting for good quality content. It is high time for content providers to catch up. This is the opportunity.
View the Entertainment One factsheet
Giles Hargreave's career track record
Our quantitative research allows us to piece together a fund manager's track record across different funds and compare it with a benchmark. These composite manager track records are available to Hargreaves Lansdown clients in the 'HL Research' tab on our new online fund factsheets.
Please remember past performance is not a guide to future returns.
Marlborough UK Micro-Cap Growth Fund Key Features
Marlborough UK Micro-Cap Growth Fund Key Investor Information Document
The value of investments can go down in value as well as up, so you could get back less than you invest. It is therefore important that you understand the risks and commitments. This website is not personal advice based on your circumstances. So you can make informed decisions for yourself we aim to provide you with the best information, best service and best prices. If you are unsure about the suitability of an investment please contact us for advice.