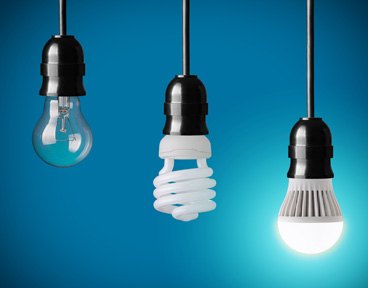 No recommendation
No news or research item is a personal recommendation to deal. All investments can fall as well as rise in value so you could get back less than you invest.
ISAs and pensions are a popular way to save tax-efficiently, and with post-election tax rises looking likely they could become more valuable than ever. Recent improvements to both make them even more appealing.
Clients often ask whether they should choose an ISA or pension for their long-term savings, but in our view most people should consider both. ISAs are a great choice where investors need the flexibility to access their capital at any time, and pensions offer significant additional tax benefits for those happy to commit money to fund their retirement.
Download our updated guide to ISAs
The tax year ends on 5 April, so time is running out for investors considering using these allowances.
No recommendation
No news or research item is a personal recommendation to deal. All investments can fall as well as rise in value so you could get back less than you invest.
How are pensions becoming more attractive?
The Chancellor announced sweeping changes to pension rules last year, making pensions more flexible and re-igniting investor interest.
Since the announcement, our clients have invested an extra £131 million into their Vantage SIPPs (Self Invested Personal Pensions). 93.8% believe pensions are now more attractive*. Below we explain the main changes.
Withdrawal limits removed
Investors can normally take up to 25% of a pension as a tax-free lump sum from age 55. They can also take a taxable income, but rules limit how much most people can withdraw.
From April, investors aged at least 55 will be able to make unlimited withdrawals, still with up to 25% tax-free, although tax will still be a significant consideration.

Pass on a pension to family free of tax
Taxes of up to 55% can apply when an investor dies. From April, the 55% 'death tax' will be abolished. Any money left in a private pension (such as a SIPP) could be passed on tax-free.
If death occurs before age 75, in most cases the heirs can withdraw what they like from the pension completely tax-free. If death occurs after age 75, withdrawals will just be taxed as the heirs' own income (0%, 20%, 40% or 45%), or at 45% if the whole pension is cashed in.
Pensions usually fall outside an estate, and thus are free of inheritance tax.
The new rules allow pension wealth to be passed through generations, sometimes completely tax-free. Tax will usually only be paid if withdrawals are made and death occurred when 75 or older.
Still receive up to 45% tax relief - almost everyone can benefit
Even though pensions are becoming more flexible, investors still receive valuable tax relief (up to 45%) when they pay money in.
When a personal contribution is made to a private pension, such as our Vantage SIPP, the government pays 20%. For example, an £8,000 investment will have £2,000 tax relief automatically added to give £10,000 in the pension. All UK residents under age 75 receive 20% tax relief, even those who do not pay tax.
In addition, higher and top-rate taxpayers can claim more via their tax return. Higher-rate taxpayers can claim up to a further 20% (£2,000 in the example, reducing the effective cost to as little as £6,000) and additional-rate taxpayers up to a further 25% (£2,500 in the example, reducing the effective cost to as little as £5,500). Sufficient tax must be paid to claim full relief.
Download a copy of our new pension rules factsheet
Call our Pensions Helpdesk on
0117 980 9926
Mon - Fri 08:00 - 19:00
(18:00 Fri)
09:30 - 12:30 Sat
How much can be invested before 5 April?
Pension investors have an allowance each year. The current tax year ends on 5 April.
Most people can contribute as much as they earn to pensions and receive tax relief. A £40,000 annual allowance usually also applies.
Non-earners can contribute up to £3,600: a payment of £2,880, to which the government automatically adds £720.
Some higher earners may be able to contribute up to £190,000 using 'carry forward' and receive up to £85,500 tax relief. This is possible if they have unused allowance from the previous three tax years. Our carry forward calculator explains in more detail the factors to consider and helps calculate the maximum that could be contributed this tax year.
Tax rules change, often significantly when there is a change of government, and benefits depend on circumstances.
ISAs and pensions - a comparison of the benefits
ISAs
Pensions
Tax relief on contributions
None
Receive income tax relief of up to 45%
Tax on withdrawals
All withdrawals are tax-free
Normally up to 25% can be taken as a
tax-free lump sum, with the rest being taxable as income
Access to your capital
Withdrawals can be made at any time
Capital can be accessed usually from age 55, rising to 57 by 2028
Individual contribution limits
Up to £15,000 in the 2014/15 tax year
Usually as much as you earn. A £40,000 annual allowance
also applies, although some higher earners may be able
to contribute more. Non-taxpayers can contribute up to
£3,600 gross
How have ISAs improved?
Within an ISA you pay no capital gains tax and no further tax on income. You don't need to declare ISAs on your tax return, and less tax means higher returns for you. The value of these benefits will depend on your own circumstances and tax rules can change over time.
One of the key strengths of ISAs is their simplicity; any UK resident aged 18 or over (16 for Cash ISAs) can invest. There is no upper age limit and you can withdraw your savings without paying any tax whenever you need.
According to a survey from YouGov 77% of British adults, or 38 million people, have little or no understanding of the new ISA rules which came into effect in July. Below we have summarised the key changes, including the further improvements announced in December's Autumn Statement.
Increased ISA annual allowance of £15,000, rising to £15,240 next tax year.


You can now split your annual allowance as you wish between a Cash ISA and Stocks & Shares ISA, as long as you stay within the overall £15,000 limit. You can only contribute to one ISA of each type in each tax year.


Changes proposed in the Autumn Statement mean that investors will be able to pass on their accumulated ISA allowance to their spouse or civil partner on death.


You can now transfer from a Stocks & Shares ISA to a Cash ISA, and vice versa. Previously you could only transfer from a Cash ISA to a Stocks & Shares ISA.


ISA investors can now invest in individual corporate bonds and gilts with less than five years to maturity.


Under the new rules interest paid on cash in a Stocks & Shares ISA is tax-free. Previously it was paid net of basic rate tax.
Used every year the ISA allowance allows savers and investors to build a substantial taxefficient portfolio. If you had invested the full ISA allowance every year since ISAs launched in 1999, you could have sheltered as much as £139,080 from tax. This figure excludes investment growth.
Download our updated guide to ISAs
* SIPP contributions from 19 March to 30 September 2014, compared to the same period last year. Survey in October 2014, 213 responses.
The value of investments can go down in value as well as up, so you could get back less than you invest. It is therefore important that you understand the risks and commitments. This website is not personal advice based on your circumstances. So you can make informed decisions for yourself we aim to provide you with the best information, best service and best prices. If you are unsure about the suitability of an investment please contact us for advice.