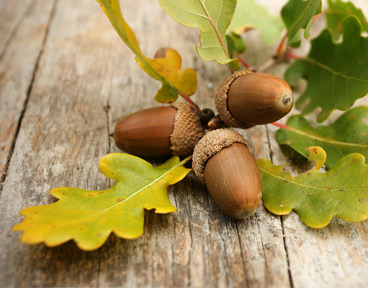 No recommendation
No news or research item is a personal recommendation to deal. All investments can fall as well as rise in value so you could get back less than you invest.
ISAs and pensions are popular and well-known choices for tax-efficient investing. Once these allowances have been utilised there is an additional, albeit higher risk, option: Venture Capital Trusts (VCTs).
VCTs offer the opportunity to invest in small and fledgling companies, providing the capital they need to develop the business. A VCT typically invests in around 20 such businesses. These are chosen by the VCT manager - an expert in identifying this type of opportunity and negotiating attractive deals on behalf of the VCT's shareholders.
Like traditional smaller company unit trusts and OEICs, VCTs aim to generate capital growth, but the VCT rules allow them to pay out the majority of this capital growth to shareholders in the form of tax-free dividends. However, dividends are not guaranteed. Many managers will also aim to grow capital modestly over the long term.
No recommendation
No news or research item is a personal recommendation to deal. All investments can fall as well as rise in value so you could get back less than you invest.
Investing in this dynamic area makes VCTs an exciting investment proposition, but they will perform differently from mainstream funds, and have substantially higher risks. They invest in small companies which are often at an early stage of their development and not listed on the stock exchange. This means they can be harder to buy and sell; and are more prone to failure. The shares in the VCT itself can also be difficult to sell, and will rise and fall in value meaning investors could lose money.
In acknowledgement of the risks the government offers certain tax benefits to investors.
30% income tax relief for subscriptions in new VCT fund raisings
Dividends paid by VCTs are free of tax
No capital gains tax (CGT) to pay when the VCT is sold
The income tax relief means those investing £10,000 could receive a rebate of £3,000 from the taxman, although investors must keep the VCT for five years or they will have to repay any tax relief received. In addition, tax-free dividends from VCTs don't need including on a tax return. The tax benefits should be seen as the icing on the cake, rather than the main reason for investing. Tax and VCT rules can change and tax benefits depend on individual circumstances.
Nurturing and developing fledgling businesses takes expertise and patience, which is why we believe it is important to invest in VCTs managed by experienced and well-resourced teams. The ProVen Growth & Income VCT, managed by Beringea, stands out to us as worth backing for the long term.
We like the team's approach of identifying young, growing companies at an earlier stage of their development. They have a wealth of experience in this discipline, while they are also experts in the digital media sector, and many companies they invest in operate in this sphere.
The portfolio is reasonably mature so early dividends are a possibility, but not guaranteed. The earlier stage companies and exposure to the digital media sector differentiates this VCT from some peers, but this approach is higher risk. We rate the team highly and believe they are capable of delivering attractive long-term returns. This is one of our favoured VCT offers this year and we are pleased to be able to offer a 3% discount on the 5.25% initial charge. Full charges are in the Prospectus.
View ProVen Growth & Income VCT factsheet
The value of investments can go down in value as well as up, so you could get back less than you invest. It is therefore important that you understand the risks and commitments. This website is not personal advice based on your circumstances. So you can make informed decisions for yourself we aim to provide you with the best information, best service and best prices. If you are unsure about the suitability of an investment please contact us for advice.