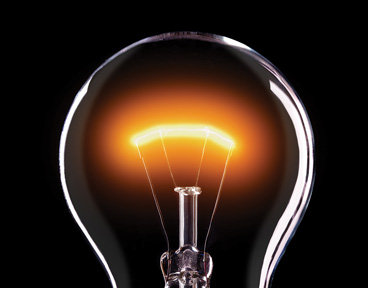 No recommendation
No news or research item is a personal recommendation to deal. All investments can fall as well as rise in value so you could get back less than you invest.
In March 2009 the Bank of England cut interest rates to the supposedly "emergency" level of 0.5%. Nearly six years on and there is virtually no pressure on the rate-setting Monetary Policy Committee to raise rates. The economy is growing modestly and seems stable, while inflation is low and falling.
We think an interest rate rise in 2015 is unlikely and even when rates do increase again we don't see them peaking higher than around 2% to 3% in the medium term. Against this backdrop savers and investors who wish to generate income from their capital face an uphill struggle.
In reality, the savings and investment landscape has changed. It is different from any point during our lifetimes and traditional approaches are not bearing fruit.
No recommendation
No news or research item is a personal recommendation to deal. All investments can fall as well as rise in value so you could get back less than you invest.
Some capital should always be kept aside as cash, readily accessible for a rainy day and short-term needs. For capital not required in the short term it is possible to generate more attractive, but variable, yields if some risk is taken. Many investors start by investing their maximum annual allowances in tax-efficient wrappers such as ISAs and SIPPs, often in equity income funds.
Once these allowances have been fully utilised, more niche and higher risk options are available. One is Venture Capital Trusts (VCTs). These invest in small and fledgling businesses and for this reason investors often assume they aim to generate capital growth.
More information on VCTs and the risks
In fact, most VCTs aim to pay out the majority of any capital gains to investors as tax-free dividends. Many offer variable yields in the region of 5%, equivalent to a gross yield of over 7% for a higher rate tax payer, although of course dividends are variable and not guaranteed. In addition, the government offers other attractive tax reliefs to investors in VCTs - including up to 30% income tax relief when investing. Please note the VCT must be held for at least five years to retain the tax relief, and the tax benefits should be seen as the icing on the cake rather than the main reason for investing.
Because of the nature of the companies in which they invest, VCTs should be considered substantially higher risk than mainstream funds. The investee companies are often not listed on a stock exchange, making their shares difficult to sell. They are also more prone to failure than larger counterparts. The shares in the VCT itself can also be difficult to sell, and will fall as well as rise in value, meaning investors can lose money.
We believe a diversified approach, investing across a number of VCTs, is sensible. We favour VCT managers with long track records, which aim to pay attractive and consistent dividends over the long term, although there are no guarantees. A selection of our favourites are summarised below.
Albion VCTs
A well-diversified portfolio and the potential to receive regular dividends are the main attractions of this offer. An investment split equally across Albion's range of VCTs is structured to provide a monthly income and the current target yield is 6% a year, equivalent to around 8.5% after tax relief. The VCTs are diversified, containing exposure to a variety of companies in different sectors and at different stages of their development.
British Smaller Companies VCTs
Initial saving via HL up to 3%
These VCTs are managed by a high-calibre team focused on investing in companies that have already become profitable. They then look to help them grow by developing their brand or retail concept, exploiting a proprietary technology, or becoming a market leader in their niche area. The team continues to report a strong flow of new investment opportunities and we believe they could deliver attractive dividends over the long term.
British Smaller Companies VCT prospectus
British Smaller Companies VCT factsheet
ProVen Growth & Income VCT
Initial saving via HL 3%
The ProVen team looks for companies crossing the divide between being a start-up and establishing themselves in their market. Target companies usually have an established product or service with some evidence of success and should be capable of growing turnover rapidly. We rate the team highly; some exposure to earlier stage companies and the digital media sector differentiates this VCT from some peers, but this makes it higher risk.
ProVen Growth & Income VCT prospectus
ProVen Growth & Income VCT factsheet
Hargreave Hale AIM VCTs
Initial saving via HL 1%
These VCTs invest predominantly in companies listed, or about to list, on AIM. Giles Hargreave and Oliver Bedford, the investment advisers, seek to invest the core of the portfolios in established and profitable businesses with the potential for strong earnings growth. There is also exposure to companies at an earlier stage of their development, which makes them higher risk. The managers have proved adept at uncovering businesses with excellent potential and they are encouraged by the number of high-quality investment opportunities they are finding.
An investment in a VCT must be made solely on the basis of the information contained in the Prospectus. These are available to download, where you will also find factsheets with our full research reports.
If you have any questions about VCTs, please don't hesitate to contact our VCT Helpdesk on 0117 988 9919.
The value of investments can go down in value as well as up, so you could get back less than you invest. It is therefore important that you understand the risks and commitments. This website is not personal advice based on your circumstances. So you can make informed decisions for yourself we aim to provide you with the best information, best service and best prices. If you are unsure about the suitability of an investment please contact us for advice.