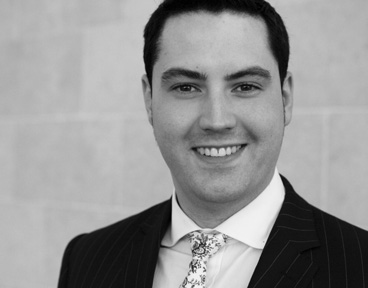 No recommendation
No news or research item is a personal recommendation to deal. All investments can fall as well as rise in value so you could get back less than you invest.
One of the best-performing groups of UK stocks is one of the least understood by investors. Over the last 5, 10 and 15 years, the FTSE 250 index of medium-sized companies has produced higher returns than other major UK indices, and has done so with proportionately less risk, not that past performance is necessarily a good guide to future returns.
The FTSE 250 comprises the next biggest UK-listed companies after the FTSE 100, and accounts for approximately 15% of the value of the UK stock market as a whole. The average FTSE 250 firm has a market capitalisation of £1.3bn, compared to over £17bn for FTSE 100 stocks. Its constituents benefit from a phenomenon known as the size premium. This was first discovered by academics in the 1980s who showed that smaller companies tend to produce higher returns, in theory because they are more nimble and have the ability to grow more quickly. Over the past five years, FTSE 250 stocks have returned on average over 5% more each year than FTSE 100 stocks.
No recommendation
No news or research item is a personal recommendation to deal. All investments can fall as well as rise in value so you could get back less than you invest.
The FTSE 250 is sometimes billed as a UK-centric index, with fewer multinational firms than the FTSE 100. Whilst this is true to some extent, the story is more complex. Industrial and engineering firms are prominent, many of which have a strong global presence. One noteworthy inclusion is investment trusts - there are over 40 investment trusts and Real Estate Investment Trusts (REITs) in the index, which give it exposure to some more esoteric asset classes. For example, the index includes companies specialising in private equity, hedge funds, emerging markets and property.
Another benefit of the FTSE 250 is the diversification it offers investors. While the largest companies in the FTSE 100 index are so big that 10 stocks account for roughly 40% of the index, the FTSE 250 is much more evenly spread. Currently the largest stock is Provident Financial at 1.2% of the index and the top 10 contributors only cover just over 10%.
Tracker funds are one of the lowest-cost ways to invest in FTSE 250 companies and we have added the HSBC FTSE 250 Index Fund to our Core Tracker list. HSBC is a trusted manager for tracker fund investments, and its FTSE 250 fund has been available since 1997. We like the straightforward manner in which they run this fund - it is fully replicated, holding every company in the index, and does not lend stock.
Ten-year performance of UK market indicies (total return)
Please remember past performance is not a guide to future returns
Find out more about our Core Tracker Funds
Net initial charge
0.00%

Ongoing charge (OCF/TER)

0.17%
Ongoing saving
0.10%
Net ongoing charge
0.07%
We have negotiated with HSBC to offer this fund at its lowest possible cost. Through the Vantage Service, you can invest in the HSBC FTSE 250 Index Fund with an annual Ongoing Charge of just 0.07%. A Vantage charge of up to 0.45% p.a. also applies.
Find out more about this fund including how to invest
Please read the key features/key investor information document in addition to the information above.
The value of investments can go down in value as well as up, so you could get back less than you invest. It is therefore important that you understand the risks and commitments. This website is not personal advice based on your circumstances. So you can make informed decisions for yourself we aim to provide you with the best information, best service and best prices. If you are unsure about the suitability of an investment please contact us for advice.