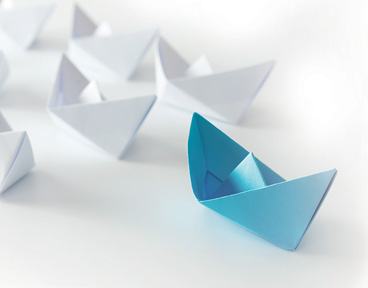 No recommendation
No news or research item is a personal recommendation to deal. All investments can fall as well as rise in value so you could get back less than you invest.
6 April 2015 is a landmark date for pension investors. The most radical changes to pensions in a generation mean they now offer unprecedented flexibility at retirement. 18 million people could benefit. Most investors aged at least 55 now have almost total freedom of choice over how they use their pension to fund their retirement. There are also new tax breaks for passing on pensions when you die.
As well as offering choice to those approaching retirement, these changes also make pensions significantly more attractive to those saving for retirement. Previously the lack of flexibility over how you could use your pension was a barrier - now this deterrent has been removed.
The new rules - in a nutshell
Pension investors can now:
Choose how they take their money from their pension.
Take unlimited lump sums as and when they like - they can even take the whole amount if they wish.
As previously, take up to 25% of their pension pot tax-free, and a taxable income from the rest, which is added to other income for tax purposes.
We are ready for the changes
Our clients have come to expect that Hargreaves Lansdown will be at the forefront of change in the industry, and these pension rules are no exception. As I write some firms have failed to adapt their systems in time to allow their clients to take full advantage of these new rules. In contrast we are fully ready for the changes (indeed we were the first to launch our new drawdown plan) and our clients can benefit from day one.
Furthermore our SIPP and Drawdown service offers simple, clear and competitive charges. There is no set up fee, no transfer in fee, no charge for one-off or regular withdrawals, nor for changing your income instructions. In fact, the only addition to our normal pension charges is an early closure fee of £295 plus VAT if you open and close your account within a year. We anticipate that many other firms will charge for accessing a pension.
What might investors consider, to take advantage of new pension freedoms?
| Not yet ready to retire - consider... | Getting ready to retire (over 55) - consider... |
| --- | --- |
| Check you are on track for the retirement income you want. We offer a range of calculators to help you. | Think about how you will use your pension to generate income, and the blend of secure and flexible income you require. We have a range of free guides and tools to help you. |
| Review your investment strategy. If you will be taking benefits soon consider increasing exposure to cash and lower risk investments to help shelter you if markets fall. | Get a state pension forecast (www.gov.uk/state-pension-statement). Your state pension could be a valuable source of secure income and might affect how you decide to use your other pension pots. |
| Consider consolidating. Bringing pensions under one roof could simplify things - but check you are not giving up valuable benefits by transferring. | If you are thinking about an annuity then shop around. Our annuity service offers free guaranteed quotes from all the main providers, so you can compare your options at a glance. Call our helpdesk on 0117 980 9940 for details. |
| Maximise pension contributions each year. Once you start taking benefits, future contributions to money purchase pensions like SIPPs could be limited to £10,000 a year. | If you are considering drawdown then find out how much income you could receive with a free, no obligation illustration. Also, find out more about the benefits and the risks and think about whether drawdown is right for you. |
For investors of any age, we can answer questions on the new rules and explain how the new flexibilities might work.
Consolidate to take full advantage
Many investors have a number of different pensions, having worked for various employers. This can make choosing the right option at retirement difficult. It could be far easier to take advantage of the new rules when you have all your personal pensions in one place – and importantly with a provider which offers access to the new freedoms.
With your pensions in one place you will have an immediate snapshot of how much your pensions are worth, making the decision about how to take advantage of these new rules easier. Remember to check that you are not giving up valuable benefits or guarantees such as the ability to take more than 25% tax-free, or incurring excessive exit fees, before you transfer a pension. If you have any final salary schemes you are likely to need advice before transferring.
Flexibility while saving for retirement
This is where a truly flexible pension – like a SIPP (Self Invested Personal Pension) – comes into its own. A SIPP offers almost complete freedom to invest wherever you like. You can choose from the best investment managers, choose the appropriate assets for your goals and change investment strategy as you wish. With one simple, easy-to-understand arrangement, and the research available from companies like Hargreaves Lansdown to help you decide where to invest, it becomes possible to significantly improve the outlook for your pension.
Of paramount importance is to choose a company which puts the security of its clients' assets first, and will be here for the long term. Hargreaves Lansdown is a secure, FTSE 100 company which looks after £49.1bn for over 675,000 clients. We intend to be here for you throughout your entire investing life, and stand ready to incorporate any further changes in regulation which might occur.
The full range of options at retirement
Many people will still choose to take a 25% tax-free cash lump sum and then use the remainder of their fund to provide them with an income.
Here there are two main options. An annuity, which pays a secure income, guaranteed for life, or drawdown, where investors draw directly from their pension which remains invested. This isn't an 'either/or' decision - many investors might opt for a combination of the two.
If you hold all your pensions in one place, you will be able to see immediately how much the 25% tax-free cash would be. With several different pensions you would need to make several different calculations and phone calls. If you decide on an annuity then knowing exactly what you hold also makes shopping around for the best rate easier - and shopping around is absolutely vital. The difference between the top and bottom annuity rates can be significant - 28% on average in February 2015*.
The other option, if you want more flexibility, and are willing to accept more risk, is drawdown. This allows you to keep your pension invested, so that it can continue to grow in value, although the value can also fall, and you can take a regular income or one-off lump sums to suit your needs. Remember that excessive withdrawals can deplete your pension and mean you run out of money in retirement, and none of us know for how long we will need the money as life expectancy is uncertain.
Claim your Guide to Your Options at Retirement now
Importantly, drawdown allows you to leave any remaining money to your nominated beneficiaries when you die. The new rules mean pension wealth can usually be passed on tax-free if you die before the age of 75. If you die after the age of 75, any withdrawals your beneficiaries make are subject to income tax, or a 45% tax charge if taken as a one-off lump sum. Previously, benefits could have been subject to a punitive 55% tax charge if paid out as a lump sum.
The options provided by traditional pension companies can be restrictive. They might offer a limited range of choices or point investors towards their own in-house annuity which, more likely than not, offers an uncompetitive rate. The main advantage of the pension changes is people now have the freedom to choose how they access their pension, but to take full advantage they will need to choose a provider that will offer full access to all these new freedoms.
The next step
In the table above we have summarised the main issues to consider, whether you plan to retire imminently or are still building up your pension. If you have any questions about the new pension rules please don't hesitate to contact our knowledgeable, highly-trained team on 0117 980 9926.
What you do with your pension is an important decision. Therefore, we strongly recommend you understand your options and check they are suitable for your circumstances: take appropriate advice or guidance if you are unsure. Our service is not personal advice. We offer a range of information to help and independent financial advice if requested. Alternatively, Pension Wise, the Government's new pension guidance service, provides a free impartial service to help you understand your options at retirement. It's available at www.pensionwise.gov.uk, by calling 030 0330 1001, or face to face.
Everything you need to know about drawdown in our straightforward, easy-to-read guide: what it is, how it works and the pros and cons.
* Based on the top and bottom quote for 428 investors entering health and medical details online. Actual increases will depend on pension value and personal circumstances.
The value of investments can go down in value as well as up, so you could get back less than you invest. It is therefore important that you understand the risks and commitments. This website is not personal advice based on your circumstances. So you can make informed decisions for yourself we aim to provide you with the best information, best service and best prices. If you are unsure about the suitability of an investment please contact us for advice.