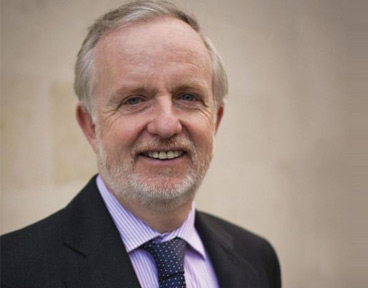 No recommendation
No news or research item is a personal recommendation to deal. All investments can fall as well as rise in value so you could get back less than you invest.
In recent years there has been much talk of a bond bubble, and many investors have wondered when the strong run in bonds could start to reverse. The bond bull market traces its origins to 1981 in the US. The then chairman of the Federal Reserve, Paul Volcker, is widely credited with the taming of the 1970's high inflation era. Since then, interest rates have been trending downwards in all the major economies and the yields on government bonds have followed. So much so that some economies now have negative bond rates (i.e. you pay to hold them).
Recently government bonds have become more volatile. Investors generally buy bonds as a lower volatility asset class. Yet the price movement of the last few weeks has been the opposite. German bund yields have fallen to a low of 0.075% and have moved up to over 0.7%. This may look like a small movement but remember that as yields rise, bond values fall.
Find out more about corporate bonds
Bond yields had been driven further down in the first part of the year by the poor economic prospects in Europe. This was exacerbated by the dramatic fall in the oil price at the latter end of last year. With deflation a threat in Europe, and quantitative easing (QE) on the horizon, buyers came in ahead of QE starting, knowing it would be used to purchase government debt, supporting bond values.
We have recently witnessed a more fundamental rethink of this argument. Economic news in Europe has improved. Unsurprisingly bond yields have started to rise and prices fall.
The question is whether this is the end of a bull market in bonds or just a correction. This is difficult to answer, but we do know bond yields are at historic lows, and we also know that central banks are doing everything to try and reflate economies. So I think government bond values could fall further.
A ten year UK gilt yields around 2% today, but the low at the beginning of the year was 1.3%. It is quite conceivable to see this reach 3% which would mean a capital loss of around 8%. But here is the conundrum - if a low inflation, low interest rate environment continues, buyers are likely to invest at those sorts of yields, supporting values.
You might wonder whether this matters if you are a holder of corporate bonds. They do because corporate bonds are, to an extent, priced off gilts. So investors in ordinary bond funds will have to expect more volatility. Our suggestion for some time has been to consider strategic bond funds where the manager has more options to try and shelter capital if prices fall. Investors in search of income, comfortable with taking more risk, could also consider UK equity income funds, though you will not escape volatility there either, and as with all investments you could get back less than you invest.
The only other main asset class to consider is cash, which in general provides even less in income than bond funds. Nor can I give you comfort that I think base rates will be rising any time soon. I would expect the Federal Reserve in America to make the first move. We usually follow three to six months later. That first move might be in September depending on the next few months of economic data. It doesn't seem to me there will be an interest rate rise in the UK until the first quarter of next year at the earliest. Even after that don't expect any 'normalisation'. I would be most surprised if rates reach anything higher than 2% in the next few years.
Find out more about corporate bonds
The value of investments can go down in value as well as up, so you could get back less than you invest. It is therefore important that you understand the risks and commitments. This website is not personal advice based on your circumstances. So you can make informed decisions for yourself we aim to provide you with the best information, best service and best prices. If you are unsure about the suitability of an investment please contact us for advice.