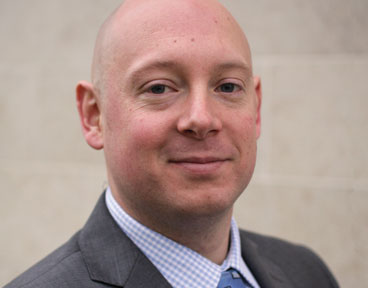 No recommendation
No news or research item is a personal recommendation to deal. All investments can fall as well as rise in value so you could get back less than you invest.
Investors frequently debate the relative merits of unit trusts and open-ended funds versus investment trusts. The reality is both have different features, advantages and drawbacks. Which type of investment is best will ultimately depend on an individual's circumstances - including their objectives and attitude to risk.
One man we believe is particularly well-placed to comment is Alex Wright. He manages both the open-ended Fidelity Special Situations Fund (which features on our Wealth 150) as well as the Fidelity Special Values plc investment trust. Both are managed using a contrarian approach where the manager seeks out-of-favour companies undergoing positive change, which is not being appreciated by other investors. We recently asked him to explain the key differences between the two funds.
View our Wealth 150 list of our favourite funds
Size matters
Fidelity Special Values plc tends to have a higher weighting in smaller and medium-sized companies. Its closed-ended structure, added to its smaller size, allows him to build larger positions in higher-risk smaller companies.
Alex Wright also has the flexibility to use 'gearing' in the investment trust. This involves borrowing extra money to invest, which can amplify the portfolio's returns. However, it is worth bearing in mind that gearing increases risk as both the potential upside and downside are greater. Gearing currently stands at 20%.
Premiums & discounts
The unit price of the Fidelity Special Situations Fund reflects the value of the underlying investments. In contrast, the investment trust's share price is determined by supply and demand.
A lack of demand or negative sentiment can cause the price of an investment trust to trade at a discount to its net asset value (NAV). A 10% discount effectively means you can buy £1 of assets for 90p, though if you are selling and the discount remains at 10% you will only receive 90p for £1 of assets.
At the time of writing, the Fidelity Special Values investment trust shares trade at a discount to NAV of approximately 6.2%, slightly below the 12-month average.
View the Fidelity Special Values factsheet
Current investment themes
In terms of the two funds' underlying investments and themes there is a considerable overlap.
Presently, Alex Wright sees opportunities among financial companies where many stocks are 'very cheap and unloved despite clear signs of improving business fundamentals.'
For example, HSBC is one of the top holdings in both funds. Alex Wright believes investors have been put off by the company's exposure to Asia and feels companies with Asian and emerging markets exposure have tended to be shunned by investors in recent years, in favour of developed market-focused businesses. However, he believes HSBC is one of the more conservatively managed banks and, as a global business, it should benefit from global growth over the longer term.
Being a contrarian investor, he has tended to avoid consumer goods businesses; the industry has performed well in recent years meaning many companies now trade on high valuations.
Alex Wright can also take some 'short' positions in both funds meaning he has the ability to profit from share price falls, although he will lose if it does rise. Seadrill is an example of a previously-held short position initiated in early 2014. The highly-indebted company was overvalued in the manager's view and the combination of weak cash generation and a poor balance sheet meant its dividend was unsustainable. Alex Wright was proved correct and the company cancelled its dividend thus causing the share price to fall in value.
Find out more about the Fidelity Special Situations Fund
Our verdict
We like Alex Wright's disciplined investment approach and believe it is equally applicable to his open-ended fund and his investment trust. Both funds have the flexibility to invest in higher-risk smaller companies and use techniques such as shorting in order to maximise returns.
However, the gearing and higher concentration of smaller companies in the investment trust means it is likely to be more volatile than its open-ended cousin.
View the Fidelity Special Values factsheet
Find out more about the Fidelity Special Situations Fund including how to invest
Please read the key features/key investor information document in addition to the information above.
The value of investments can go down in value as well as up, so you could get back less than you invest. It is therefore important that you understand the risks and commitments. This website is not personal advice based on your circumstances. So you can make informed decisions for yourself we aim to provide you with the best information, best service and best prices. If you are unsure about the suitability of an investment please contact us for advice.