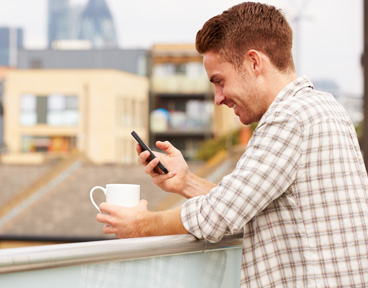 No recommendation
No news or research item is a personal recommendation to deal. All investments can fall as well as rise in value so you could get back less than you invest.
We've been helping investors choose their own investments for over 30 years. However, some might prefer to hand over some of the decisions to our experts, and this is where our new online Portfolio+ service could provide a novel solution. It offers investors access to ready-made portfolios, managed by our experts.
Find out more about HL Portfolio+
You choose the one you think best fits your objectives and attitude to risk. We regularly rebalance the portfolio holdings to ensure they remain on the same track, well diversified and with the level of risk you originally selected. These portfolios are not personalised advice.
Why choose HL Portfolio+?
Research
We believe exceptional fund managers are few and far between, but can be identified using a combination of rigorous statistical analysis and face-to-face meetings.
By investing via our HL Portfolio+ service, you will reap the benefits of this painstaking work by our research team. The portfolios are designed, constructed and managed by our professionals, giving you the peace of mind that your investments are in good hands.
Service
The experience gained over four decades has allowed us to develop a service tailored precisely to the needs of private investors.
Key benefits

Easy to set up

It takes less than ten minutes to apply
Minimum investment of just £1,000

Your choice

Invest for income or growth
Choose a level of risk with which you are comfortable

Range of accounts

Invest tax-efficiently in an ISA, SIPP or Fund & Share Account
Invest on behalf of a child
When you phone our Bristol-based Helpdesk, your call will be answered straight away by a highly trained, knowledgeable graduate. We aim to answer all calls within ten seconds and do not use automated phone menus. If you have a question, either before or after you invest, simply call 0117 900 9000.
Find out more about HL Portfolio+
Security
Hargreaves Lansdown has been helping clients choose and manage their own investments since 1981. We now look after £55.3 billion on behalf of 707,000 clients, and are a constituent of the FTSE 100. We have no debts and are a financially strong company. Safety of our clients' assets is our priority. With Hargreaves Lansdown you can be confident we will be here for the long term to help you make the most of your investments.
What does it cost?
There are no account set up charges, and no initial charges for the funds. There are also no additional ongoing charges for the Portfolio+ service. All you pay is the underlying funds' ongoing charges, and the Vantage annual charge of up to 0.45% per annum. View our charges »
How do I receive any income?
If you choose one of the income portfolios, you can elect to have any income paid out to your bank account, which usually occurs during the first ten workings days of each month (you can also choose to have income reinvested). Income will be paid monthly, and the underlying funds aim to pay a relatively consistent income stream, although please remember the income will fluctuate over time, and there are no guarantees.
Find out more about HL Portfolio+
What is rebalancing?
Over time, the different elements of the portfolio will perform differently. This can result in a portfolio becoming more heavily exposed to areas which have performed well, and as such deviating from the level of risk you initially selected. Every six months, in February and August, the portfolio will be rebalanced back to its original weightings between the Multi-Manager funds (with the first rebalance in February 2016). In our view regularly rebalancing a portfolio is an essential way to manage risk, though it certainly doesn't eliminate it. Even the conservative portfolios can fall in value so investors could make a loss.
How do I invest?
The simplest way to apply is online. The application process takes less than 10 minutes, and payment can be made with a debit card.
Once you have made your choice using our website, you can also apply over the telephone. Please see online Terms & Conditions before you apply.
Find out more about HL Portfolio+
The value of investments can go down in value as well as up, so you could get back less than you invest. It is therefore important that you understand the risks and commitments. This website is not personal advice based on your circumstances. So you can make informed decisions for yourself we aim to provide you with the best information, best service and best prices. If you are unsure about the suitability of an investment please contact us for advice.