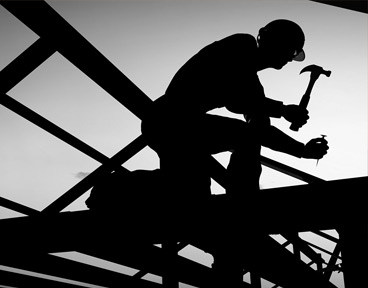 No recommendation
No news or research item is a personal recommendation to deal. All investments can fall as well as rise in value so you could get back less than you invest.
I believe a well balanced portfolio will provide the most consistent returns, but how to go about achieving this depends on where you are on your investment journey. You may be just making a start - either building a portfolio gradually or looking to make a one-off initial investment. Alternatively, you could be a more experienced investor considering adding to an established portfolio.
Investors just getting started could simply consider a broad-based fund covering most of the main geographical markets. Those hoping to build their portfolio over a number of years, however, might instead initially focus on a mainstream UK-based fund as a core holding. This can be supplemented with overseas exposure later, as well as possibly fixed income (bond) funds for additional diversification. With a larger, more mature portfolio it is easier to achieve better diversification, although sometimes it could mean reorganising the investments you already hold.
View the Wealth 150 list of our favourite funds across the major sectors
You will read much about asset allocation - spreading your money across different asset classes such as equities, bonds, property and cash. In the main, it is often better to hold a mixture of asset classes than trying to make very aggressive asset allocation bets where your portfolio is only pointing in one direction. There is no rule which states you must have a balanced portfolio, however if your portfolio does point in only one direction then you must accept that you will be right only some of the time.
A spread of investments does mean some holdings will perform less well at times, but that's the point of diversification. It helps smooth returns and means that in theory there should always be some exposure to areas which are performing well. Vantage clients will have recently received their statements giving them the ability to see the asset allocation of their portfolio and help them decide whether or not to make changes.
Remember too that investment is a cyclical business. I believe a sensible strategy is to keep a foothold in most areas and concentrate on picking the best investments for each. History often shows that, at any one time, investors will typically shun sectors or markets where the news is bad while getting overexcited by others where the mood is more upbeat.
Recent examples of this have been Europe and Japan which, until recently, were massively unpopular with investors. However, as we highlighted on many occasions, valuations looked cheap and sentiment towards both now seems to be improving. Indeed after years in the doldrums, Europe and Japan have been some of the best performing markets so far this year, though we still believe they represent good value. The table below highlights how various sectors and markets have performed well and poorly at different times.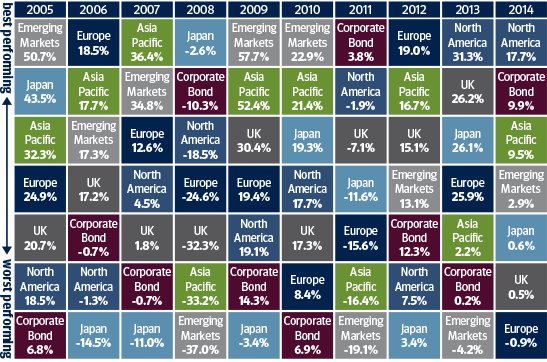 Past performance is not a guide to future returns. Source: Lipper IM
Finally, I'll leave you with the most important point of all. Investment should be about improving the quality of your life, and helping you build a secure financial future, but don't take more risk than you are comfortable with. Our aim is to offer all the help and tools you need, whatever type of investor you are.
View the Wealth 150 list of our favourite funds across the major sectors
The value of investments can go down in value as well as up, so you could get back less than you invest. It is therefore important that you understand the risks and commitments. This website is not personal advice based on your circumstances. So you can make informed decisions for yourself we aim to provide you with the best information, best service and best prices. If you are unsure about the suitability of an investment please contact us for advice.