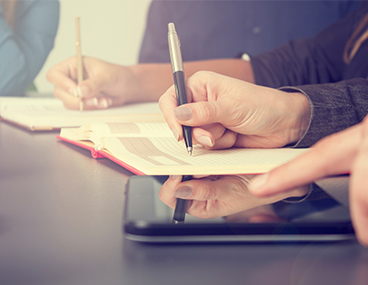 No recommendation
No news or research item is a personal recommendation to deal. All investments can fall as well as rise in value so you could get back less than you invest.
Our Asset Allocation Committee meets monthly to discuss the relative valuations of markets and sectors. We use rigorous quantitative analysis, interpreted with years of experience. In each issue of the Investment Times we will highlight the more interesting aspects of our most recent meeting.
For investors with a strong constitution, the mining and oil & gas sectors are worth a closer look. Miners' earnings continue their spectacular collapse and share prices appear to be racing them to the bottom.
Our analysis focuses on the 10-year moving average of earnings. Historically this has served us well when assessing the prospects for this sector. It meant we were unexcited by the short-term earnings rally of 2010/11 and generally ignored the associated high share prices.
Today it leads us to be less pessimistic about the recent collapse than you might expect. Global miners now trade just above their book values (the value of their assets). Based on more than 35 years of data, the sector has only ever traded below book value once before, back in the early 1980s. The global financial crisis reduced the price-to book ratio to about 1.7. Meanwhile our preferred measure of valuation indicates the global mining sector has never been as cheap as it currently is.
The dividend yield on this index sits a little below 5% (as at 1 October 2015), a level not seen since the early 1980s (when base rates and inflation were much higher than today). Notwithstanding the risk of dividend cuts, the market appears to be pricing a very pessimistic scenario. If what transpires is better than expected, there is the potential for share prices to rally.
Momentum is obviously still negative and this is definitely a 'falling knife' many investors will prefer to avoid. However, as Lee Gardhouse pointed out in our meeting, if we are not willing to invest in the sector at current levels we will probably never be willing to do so.
Head of Equity Research Steve Clayton feels it is hard for mining companies to add value and there may be an oversupply for years to come, while shale continues to pressurise oil companies. He suggests these areas could offer "a trade, not an investment" - it is possible these shares have been somewhat oversold and could bounce back in the short term, but he would not want to buy and hold for the long term.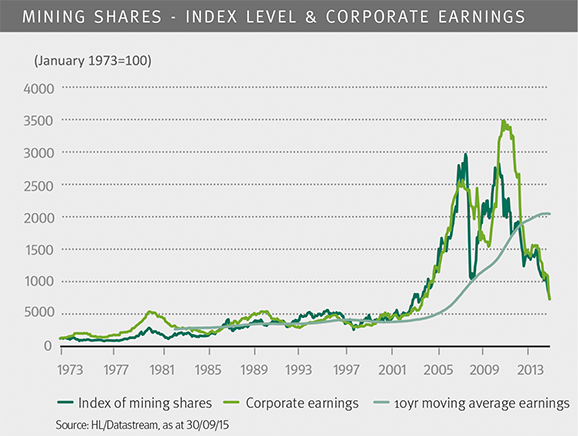 Where is the value in global markets?
We also see value in emerging markets more widely (from Latin America to eastern Europe and China). While this may in part represent the story above - since many emerging market countries are either notable commodity producers or notable consumers - we believe there is broader value on offer.
Earnings in emerging markets are falling sharply and, while we have only a relatively limited history of data to work with, these areas certainly look very interesting. Valuations now sit just below the lowest level reached during the global financial crisis (when we all genuinely feared a global depression). In our view the outlook for these regions is a lot brighter than it was back then, although not without challenges. We believe UK equity valuations look neither cheap nor expensive, Japanese equities look a little cheaper and European equities cheaper still. The US still looks the most overvalued of the major markets, and profit margins are historically high. If investors pay a high price for historically high profit margins, they are in effect betting those high margins will persist, so there is plenty of room for disappointment.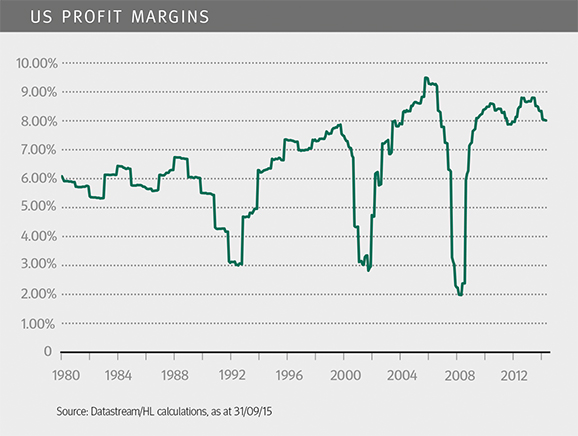 The value of investments can go down in value as well as up, so you could get back less than you invest. It is therefore important that you understand the risks and commitments. This website is not personal advice based on your circumstances. So you can make informed decisions for yourself we aim to provide you with the best information, best service and best prices. If you are unsure about the suitability of an investment please contact us for advice.