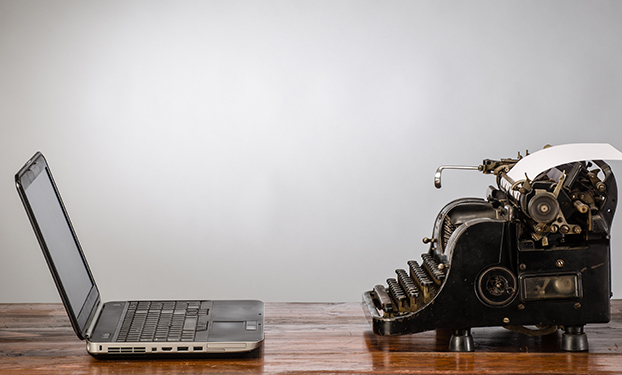 No recommendation
No news or research item is a personal recommendation to deal. All investments can fall as well as rise in value so you could get back less than you invest.
Recent weeks have seen a rush of new arrivals on the market, bringing some new, and some not so new names to the market. For those with long memories, Coats Group and Ibstock Building Products are rather familiar, whilst others, like Worldpay and Hastings Insurance are first-timers. But which look the most interesting?
Coats survived the upheavals in the global textile industry, reinventing itself to become a focused producer of threads, three times larger than its nearest rival, and shedding Viyella along the way. Now it has re-emerged, out of the former Guinness Peat Group of New Zealand (GPG).
Theoretically, it's not a new listing, since GPG was quoted on the London International market, but now Coats has moved onto the premium listing section of the main market, raising its profile. The group sells its threads to clothing and footwear manufacturers in its largest division, and also has two other divisions, one serving specialist markets like fibre optical thread, the other producing threads for the American crafts market.
Profits have more than tripled in the last few years and the free cash flow thrown off has been strong. The clientele is diverse, and the group is not dependent on any single customer. The business is run by Paul Foreman, whose track record includes turning around Unipart, under private ownership, and then a period running Low & Bonar, where he built up a strong reputation amongst fund managers.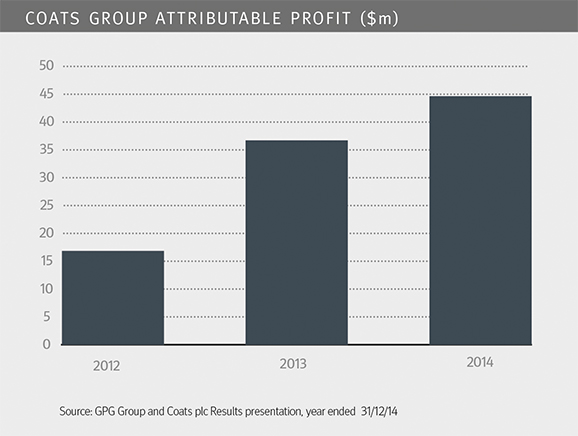 If there is a worry about Coats, it is that there are big pension funds with deficits, still to be dealt with. The group has set aside a large sum to deal with this, which will hopefully prove sufficient.
View the Coats Group factsheet
The broader housing market might be lacking activity, with a reportedly low number of homes for sale, but house builders are having a fine time currently, perhaps partly because the supply of older homes to the market is so weak. Few businesses are as exposed to the health of UK housebuilders as Ibstock, a brick manufacturer, which generates about two thirds of revenues from UK housing, with much of the remainder coming from the north eastern and midwest USA.
Once a brick oven is hot, it has to stay that way, so once you start them up, you keep them running. Stocks of bricks can build up when demand turns down, because they just keep coming out of the ovens. In the past, producers have slashed prices to find buyers, and the old Ibstock Johnson used to be notoriously cyclical (i.e. sensitive to the economy).
At the moment though, the outlook looks good; brick stockpiles are reportedly at low levels and house builders are raising output. So far so good, but history says that when things turn down, a brick works is not the best place to have left your money.
View the Ibstock factsheet
Hastings Insurance has been a success story in UK motor insurance, having grown to be the 6th largest player. The company was 47% owned by Goldman Sachs, with the founders owning a similar amount. Hastings has an interesting business model, using a Gibraltar-based underwriting arm and taking advantage of reinsurance to limit its downside risks. The retail side of the business sets policy prices according to market conditions and how valuable it expects the customer to be over the lifetime of the relationship. There are overlaps with Admiral here, and that business has certainly done well over the years.
The track record is good, but the group is an indebted player in an industry with notorious price competition. For that reason, Hastings is a business I wish all the best to, but I don't feel tempted to invest any time soon.
View the Hastings Insurance factsheet
The last stock I want to look at is Worldpay, spun out of RBS a few years ago, and now listed on the London market. If the name seems familiar, that's because you often see it when paying for goods using a credit or debit card. Worldpay is the business that sits in between retailers and banks, allowing customers to present their card, online or in person, with Worldpay handling the communications to make sure that the card is authorised, and ensuring that the funds are moved from the shopper's bank to the merchant's.
It's got a strong exposure to e-commerce, which is accounting for an ever-growing share of consumer spending. That's a great backdrop. Worldpay is exposed to one of the fastest-growing segments of financial services (see chart above), but carries little credit risk, which ought to give it high-quality earnings. It makes high margins and strong returns on capital. I can see fund managers fighting to get positions on the share register here.
View the Worldpay factsheet
The value of investments can go down in value as well as up, so you could get back less than you invest. It is therefore important that you understand the risks and commitments. This website is not personal advice based on your circumstances. So you can make informed decisions for yourself we aim to provide you with the best information, best service and best prices. If you are unsure about the suitability of an investment please contact us for advice.