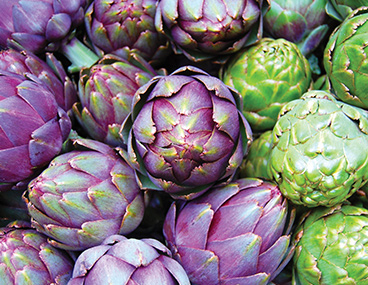 No recommendation
No news or research item is a personal recommendation to deal. All investments can fall as well as rise in value so you could get back less than you invest.
It is easy to underestimate and overlook opportunities on our doorstep, but the UK stock market is home to an extraordinarily diverse range of companies.
UK companies have a strong culture of sharing their profits with investors via dividends, offering the prospect of attractive and growing income over the long term, as well as capital growth.
The UK is also home to many dynamic smaller businesses operating in cuttingedge industries. A look at the headline FTSE 100 index will tell you the UK market has fallen quite heavily over recent months. The falls in the index have been driven by large mining and oil & gas companies, which have struggled with falling commodity prices. Yet many investors have fared rather better as numerous fund managers have largely avoided these areas. This highlights the benefits of active fund management.
During my 20 years at Hargreaves Lansdown I've conducted somewhere in the region of 1,000 face-to-face meetings with fund managers. I am frequently told that they expect to outperform because 'it's a stock picker's market'. This is a bit of a cliché, and one could argue that this will always be the case, as some companies will inevitably perform better than others.
Nevertheless it has definitely been true recently and indeed over the past fifteen years or so, primarily owing to the outperformance of small, and particularly mid-sized companies over this period. This was in stark contrast to much of the 1990s, when large companies outperformed, triggering a rise in the popularity of index tracking as the best way to capture stock market growth.
The largest listed companies will have their day again, and when these companies perform best, active managers will have their work cut out to keep pace. However, I firmly believe the best long-term results will come from backing stock pickers who have the flexibility to hunt away from the biggest and most-researched companies.
Digging deeper to identify true stock-picking skill
Simply having exposure to smaller and medium-sized companies does not guarantee exceptional performance though. As well as understanding the stock market background and the fund manager's 'style' (i.e. their tendency to favour mid-sized over larger companies, for example), you need to identify those able to pick the best stocks in their chosen area. These are the managers who will add value over and above their style, achieving the very best returns for long-term investors.
Identifying such managers is our forte. Experience tells me there is no one correct way to manage money. There is a plethora of excellent fund managers in the UK investing across companies of all sizes and with styles ranging from outright growth to equity income.
Working out which of them are most likely to outperform in future is no easy task though, and it requires considerable time and resources. We analyse almost 2,000 fund portfolios each month, building a track record for the fund manager and identifying what is currently driving their performance. We supplement this with hundreds of hours of fund manager interviews each year.
One product of this research is the Wealth 150, the list of the fund managers we believe offer investors the best long term prospects. It is designed to narrow down the huge choice of funds available, including across the UK Growth and UK Equity Income universe.
Our HL Multi-Manager UK Growth Fund, which launched earlier this year, goes a step further. It is a ready-made investment which combines our favourite funds from across the UK market, where our approach has met with considerable success over the long term. We believe our expertise easily justifies the additional cost of a multi-manager approach. An example of a manager we have invested with for many years is Giles Hargreave, adviser to the Marlborough range of smaller company funds.
A quintessential stock picker
To call a fund manager a 'stock picker' must be one of the most overused terms in investment management. You could argue all fund managers should pick stocks with the aim of achieving the best returns for investors, but genuine stock pickers are different. They concern themselves almost exclusively with the prospects for individual companies. Stock pickers therefore focus less on bigger picture influences. They don't invest purely in the belief the stock market might rise; they don't base decisions on the outlook for the economy; and they don't try to guess which sector will do best. Too many managers use this approach and perform inconsistently.
Stock picking is in Giles Hargreave's blood. His great grandfather set up a family stockbroking business in 1897. With over 40 years' experience he knows how to spot great companies. The Marlborough UK Micro Cap Growth Fund features in the HL Multi-Manager UK Growth Fund; and on the Wealth 150+. It invests in some of the UK's smallest companies, an under researched and high risk area where Giles Hargreave and his team can conduct detailed analysis of individual companies, trying to understand in detail what they do and how they make money.
His track record is superb, though past performance is not a reliable guide and naturally he won't get it right every time. The fund will fall in value as well as rise. We believe this fund represents an excellent choice for exposure to this higher risk area.
The importance of diversification
A balanced portfolio is likely to have exposure to a number of different stock pickers and for investors who enjoy picking their own funds, the Wealth 150 features those we believe have the best prospects.
Alternatively, the HL Multi-Manager UK Growth Fund is designed to be a one-stop-shop, with our fund managers making the decisions over when to buy and sell the underlying funds, taking the pressure off investors. We have structured the portfolio to back the best of the investment talent we can find in the UK Growth and UK Equity Income universe. We are pleased with performance so far, although it is very early days. In our view, this portfolio could make a great core UK growth fund.
The HL Multi Manager UK Growth Fund is managed by our sister company Hargreaves Lansdown Fund Managers Limited
The value of investments can go down in value as well as up, so you could get back less than you invest. It is therefore important that you understand the risks and commitments. This website is not personal advice based on your circumstances. So you can make informed decisions for yourself we aim to provide you with the best information, best service and best prices. If you are unsure about the suitability of an investment please contact us for advice.