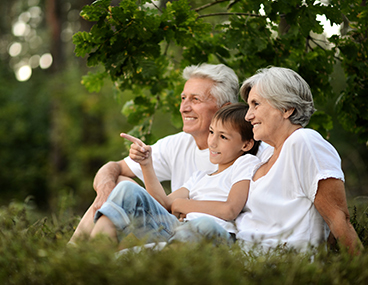 No recommendation
No news or research item is a personal recommendation to deal. All investments can fall as well as rise in value so you could get back less than you invest.
George Osborne has confirmed he will announce the outcome of a review of pension tax relief in the next Budget, expected in March 2016. We look at some of the options.
Option 1 – no change
We could see no changes and investors would continue to receive relief at the highest rate of tax they pay – up to 45%.
However, the chancellor has made his intention clear – "I am open to further radical change."
The government also spends a considerable sum on tax relief, £34.3bn a year. To put this in perspective, the annual protection budget (police, fire, law and prison services) is £29.5bn. The chancellor needs to make savings somewhere, particularly now tax credit cuts have been delayed or abolished. Pension tax relief could be an easy target, especially when the majority is paid to higher earners.
Option 2 – abolish higher-rate tax relief
Currently, the majority of tax relief is paid to higher and top-rate taxpayers – broadly anyone earning over £42,385. This is despite there being nearly five times more basic-rate taxpayers.
The chancellor has already announced some measures to reduce the tax relief paid to higher earners. From April 2016, anyone with income over £150,000 will potentially face restrictions on how much they can invest and claim tax relief on.
This could directly affect 332,000 people, but there are a further 4.6m high earners who are unlikely to be affected and will continue to receive higher-rate tax relief.
The chancellor could decide to remove higher-rate tax relief, with everyone receiving 20% basic-rate. This would result in significant savings (an estimated £7bn), however, this could discourage large numbers from saving for their retirement. It would also be no more generous to the lower earners whom George Osborne is trying to encourage to save more.
Option 3 – 33% flat-rate tax relief
An option widely supported, including by the previous pensions minister, is 33% flat-rate tax relief. For every £2 anybody puts in a pension, the government would add £1.
It meets the chancellor's wish for an "alternative system that is simple and transparent" and would encourage lower earners to save more for their retirement.
Calculations show it could result in a saving to the government as less tax relief would be paid to higher and top-rate taxpayers. It could also be seen as a vote winner, with some 24m basic-rate taxpayers better off.
Option 4 – cut the annual allowance
Another option is reducing the amount investors can contribute to pensions each year and claim tax relief on, currently £40,000 for most people. The annual allowance has already undergone a series of cuts – from £255,000 five years ago – so further falls are not inconceivable.
This could be done in addition to cutting the rate of tax relief.
A window of opportunity to act now
Anyone concerned about the future of tax relief could consider bringing forward planned pension contributions to benefit from the current generous levels. You currently receive tax relief at the highest rate of tax you pay – up to 40% for higher-rate taxpayers and as much as 45% for top-rate taxpayers. The exact amount depends on your circumstances.
The value of investments can go down in value as well as up, so you could get back less than you invest. It is therefore important that you understand the risks and commitments. This website is not personal advice based on your circumstances. So you can make informed decisions for yourself we aim to provide you with the best information, best service and best prices. If you are unsure about the suitability of an investment please contact us for advice.