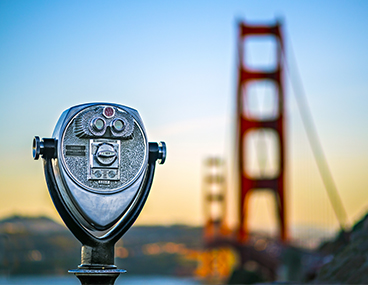 No recommendation
No news or research item is a personal recommendation to deal. All investments can fall as well as rise in value so you could get back less than you invest.
Another year goes by seemingly too quickly, and we are back to that time when everyone asks the financial industry for predictions. As a contrarian, my approach is to beware any consensus you find in these forecasts. If you find one, I believe charting an opposite course is usually worth the effort.
A big question of late is 'should investors avoid emerging markets?' This isn't surprising after a reasonable period of underperformance and given plenty of press comment on problems in China.
Yet as I often say, I think most portfolios should have a footprint in most areas of the global stock market. By the time investors have begun to avoid an underperforming area it is often too late - in fact it can be a great time to start gradually buying again. So don't give up on Asian and emerging markets, and remember it is more than a one year story. In most cases they still have strong demographics and a rising middle class. These are two excellent fundamentals for a better economy.
Another general view is that markets have done poorly in 2015. A look beyond the headline FTSE 100 Index reveals that isn't actually the case. Specific areas have certainly been a disaster - mining and oils are a big standout. The FTSE 100 has its biggest sector weighting in oils and mining, so it is not surprising to see the index down around 2.3% in the year to 1 December. When dividends are included this becomes a gain of 1.3%.
Yet the FTSE 250 Index, which is more representative of the UK economy, is up over 9% (and closer to 12% when you include dividends). This is not so bad against a zero inflation background.
So what of 2016? Investors remain nervous and most commentary I read is also bearish. There are plenty of reasons for worry: historically high valuations in the US market, well-documented problems in China and geopolitical events in the Middle East to name but three. However, these are well-known and therefore already factored into share prices to a great extent. What usually derails a stock market is an event nobody has predicted - a 'black swan', to borrow a phrase from Nassim Taleb.
One can always find reasons not to invest - but this is why so many investors have missed out on the last few years of this bull market.
Over the longer term I always think it pays to be more optimistic. Trying to predict economic events and their effect on markets is extremely difficult. For example, interest rates in the UK have been predicted to rise every year in the last four years, and this is once again the case as we move into 2016.
I wouldn't rule it out entirely, but the global economy is still not over 2008's financial crisis, and while the UK economy is certainly stronger than most, it is still reliant on global growth. I hope I am wrong, but I wouldn't be shocked to see a cut in UK rates from 0.5% to 0.25%. This is not a consensus view!
Across the Atlantic, interest rates have already risen. However, I don't believe they will rise quickly from here, and if US growth falters we could see quantitative easing mk4 in the US - another non-consensus view.
In conclusion though, I would say don't lose faith. I believe the stock market is likely to remain the best home for long-term capital. I don't expect cash will be made suddenly attractive by rising interest rates. As usual there will be plenty of ups and downs in markets as economic data swings one way then the other (on the subject of volatility, don't rule out an EU referendum in 2016).
Generally I would suggest staying invested, but ensuring you have plenty of cash for both those life emergencies which exist from time to time and also enough to pounce on opportunities should your favoured investments suddenly become cheaper. August 2015 was one such opportunity, though I would remind you that it didn't feel like it at the time. Remember - don't invest with a one-year view but rather something closer to five or even ten.
I would like to take the opportunity of wishing you all good investing for 2016 and beyond.
The value of investments can go down in value as well as up, so you could get back less than you invest. It is therefore important that you understand the risks and commitments. This website is not personal advice based on your circumstances. So you can make informed decisions for yourself we aim to provide you with the best information, best service and best prices. If you are unsure about the suitability of an investment please contact us for advice.