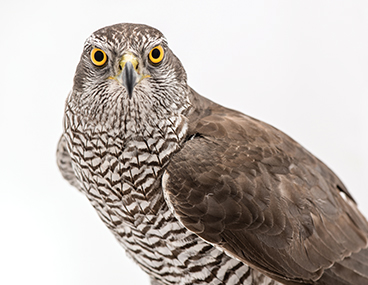 No recommendation
No news or research item is a personal recommendation to deal. All investments can fall as well as rise in value so you could get back less than you invest.
Central bankers are often characterised as doves or hawks. Being 'dovish' suggests that a policy maker is against interest rate rises, or favours interest rate cuts to deliver monetary policy objectives. Being 'hawkish', meanwhile, suggests the opposite – a hawk is keen to raise interest rates in order to choke off anticipated inflation. Doves and hawks coexist on committees such as the Bank of England's Monetary Policy Committee (MPC), often drawing radically different conclusions about the same economic conditions and, ultimately, policy will tend to reflect a compromise of the more extreme views.
Some central bankers, however, appear to be dyed-in-the-wool doves or hawks, others are able to change their views depending on the prevailing circumstances. All of them, however, will tend to rely on back-dated economic models to some degree, in formulating their views. Herein lies one of the major failings of modern monetary policy and indeed, the 'dismal science' of economics more broadly.
Even long-standing trends such as the migratory patterns of bird species can become influenced by new variables. Research by the British Trust for Ornithology recently found that blackcaps, a species of warbler that until recently was just a summer visitor to these shores, have started to change their migratory behaviour. Until the 1950s, blackcaps breeding in southern Germany and Austria typically migrated in a south-westerly direction towards southern Spain. Since then, however, the species has rapidly evolved a successful new migration route in a north-westerly direction, attracted to the abundance of supplementary bird food being put out in the gardens of England over the winter months.
In the worlds of economics and monetary policy too, trends change. Things are rarely set in stone. It is necessary, therefore, to recalibrate the models sometimes – or, even better, ditch them altogether – in order to deliver an appropriate policy for an ever-changing world.
Yet, central bankers across the developed economies, still seem to look at the post-financial-crisis world through an old world lens, reluctant to admit that the new world is very different. How else can one explain the confidence that the MPC places on the gravitational pull on inflation back to 2% in two years' time?
Some members of the MPC seem to understand the deflationary nature of the current environment better than others."
In my view, it is more likely that we will see further negative inflation in the UK within the next two years, than a +2% rate. In essence, I am much more concerned about the threat of deflation than inflation.
Some members of the MPC seem to understand the deflationary nature of the current environment better than others. Andy Haldane, the Bank of England's Chief Economist, has recently argued for rate cuts, rather than rate hikes. We need more doves like Haldane, in my view, but I fear that the MPC is dominated more by hawks than it is by doves. Consequently, the argument that current monetary policy settings are not sufficiently stimulatory to achieve their objectives, does not have enough support within our central bank.
Given all of the above, you won't be surprised to read that I remain cautious about the medium-term outlook for the UK economy, as I do for the global economic environment. This continues to inform an investment strategy that is focused on investing in attractively valued dependable growth opportunities that can grow sustainably in the years ahead, in spite of the global economic headwinds. Meanwhile, the fortunes of our smaller positions in earlier-stage companies with considerable long-term growth potential will be largely determined by their own progress, not by macroeconomic factors.
This leaves me confident that the fund can deliver attractively positive long-term returns to investors, even in the difficult macroeconomic environment that I foresee and even if we do see policy errors. But there is more risk in markets now than at any stage in the past five years and it is as important as ever that investors are selective.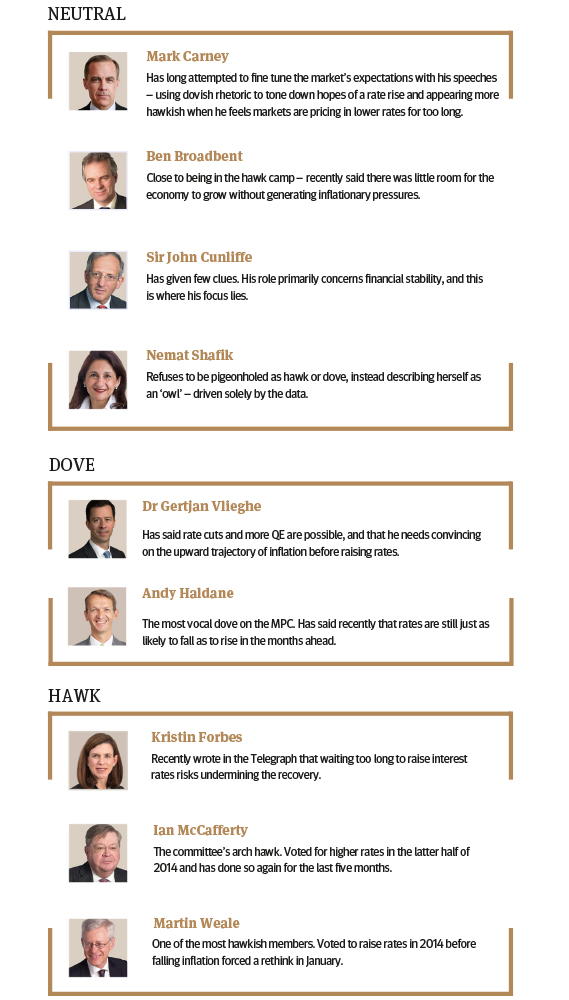 The value of investments can go down in value as well as up, so you could get back less than you invest. It is therefore important that you understand the risks and commitments. This website is not personal advice based on your circumstances. So you can make informed decisions for yourself we aim to provide you with the best information, best service and best prices. If you are unsure about the suitability of an investment please contact us for advice.